AURORA | The 2018 Eaglecrest football team at a glance:
Courtney Oakes is Sentinel Sports Editor. Reach him at 303-750-7555 or [email protected]: @aurorasports. FB: Sentinel Prep Sports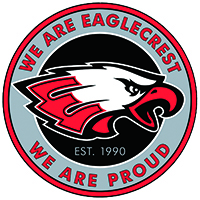 EAGLECREST
Mascot: Raptors
Coach: Dustin Delaney
Last year: 13-1 overall (5-0 in Mount Wilson League), lost in Class 5A state championship game
Players to watch: Barrett "Bear" Miller, 6-foot-5, 260, OL/DL, sr.; Jake Wiley, 6-6, 260, OL, sr.; Reece Atteberry, 6-5, 275, OL/DL, jr.; Elijah Anderson-Taylor, 6-1, 205, LB/RB, sr.; Dylan James, 5-8, 158, QB/RB, sr.; JJ Augustus, 5-11, 175, DB/WR, sr.; Tyler Dufour, 6-0, 180, LB, sr.; Matt Youngblood, 6-1, 324, OL/DL, sr.; JP Luketu, 5-9, 155, RB, soph.
2018 outlook: Eaglecrest had a magical run to last season's Class 5A state championship game — where it lost a shootout against powerful Pomona at Broncos Stadium at Mile High — and although the head coach (Mike Schmitt, who moved to Pennsylvania with his family) and a large group of impact seniors (including electric two-way player Victor Garnes and quarterback Jalen Mergerson) graduated, the program has been elevated into the conversation of the elite in Colorado. New head coach Dustin Delaney is no stranger to top-level football as he had built Shawnee Mission East in Kansas in a powerhouse. He brings with him an offense that will be vastly different from what the Raptors have run in the past — the "flexbone" triple option — which has been a focus of the offseason work. Eaglecrest has three Division I-caliber offensive linemen behind which to run the new scheme in University of Colorado commitment Jake Wiley, Stanford-bound Bear Miller and junior Reece Atteberry, plus a few others along the line with some experience. Senior transfer Dylan James — who played almost exclusively at running back in his previous time at nearby Cherokee Trail — moves in the quarterback spot and while he knows how to be effective with his legs, will also get to show off his arm as well. Opposing defense have a lot to be concerned with in the ground game, which should open things up for new wideout J.J. Augustus (a transfer from Vista PEAK) among others. Seniors Elijah Anderson-Taylor, Tyler Dufour and solid noseguard Matt Youngblood are big difference makes on defense and will try to keep Eaglecrest among the best on that side of the ball, while Augustus' ball-hawking skills at safety should help fill some of the void left by Garnes' graduation.
Schedule breakdown: Eaglecrest's 2018 regular season schedule includes five opponents it faced last season (a group it went 5-0 against), including Class 5A playoff opponents Fountain-Fort Carson and Cherry Creek. The Raptors' slate has five 5A state qualifiers from last season on it as well in Grandview, Arvada West and Highlands Ranch in addition to the Trojans and Bruins. Eaglecrest opens play in the new Metro East League (essentially the reconstituted Centennial League) against Grandview on Sept. 28 and face Cherry Creek just two weeks later on Oct. 12.
EAGLECREST SCHEDULE
Home games in all caps (played at Legacy Stadium): Friday, Aug. 24 — HIGHLANDS RANCH, 7 p.m.; Friday, Aug. 31 — at Fountain-Fort Carson, 7 p.m.; Friday, Sept. 7 — ROCKY MOUNTAIN, 7 p.m.; Friday, Sept. 14 — at Legacy, 7 p.m.; Friday, Sept. 21 — ARVADA WEST, 7 p.m.; Friday, Sept. 28 — vs. Grandview at Legacy Stadium, 7 p.m.; Thursday, Oct. 4 — vs. Overland at Stutler Bowl, 7 p.m.; Friday, Oct. 12 — CHERRY CREEK, 7 p.m.; Thursday, Oct. 18 — ARAPAHOE, 7 p.m.; Thursday, Oct. 25 — at Cherokee Trail, 7 p.m.