AURORA | The 2018 Cherokee Trail football team at a glance:
Courtney Oakes is Sentinel Sports Editor. Reach him at 303-750-7555 or [email protected]: @aurorasports. FB: Sentinel Prep Sports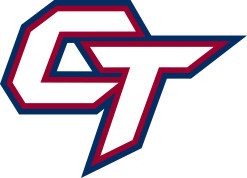 CHEROKEE TRAIL
Mascot: Cougars
Coach: Joe Johnson
Last year: 4-6 overall (2-3 in Mount Evans League), missed Class 5A state playoffs
Players to watch: Sean Roberts, 6-foot-1, 180 pounds, WR/K/DB, sr.; Myles Ruiz, 6-0, 165, DB/WR, sr.; Kobe Sconiers, 5-11, 180, DB/S, sr.; Dakota Rodriguez, 6-0, 195, LB, sr.; Austin Jandik, 5-10, 215, DL/LB, jr.; Kobe Thompson, 6-4, DL, jr.; Grant Ciccarone, 6-2, 201, QB, sr.; Malik Sparrow, 6-1, RB, sr.; Torrey Sanders, 5-4, 125, RB/SB, jr.; Matty Bartels, 5-11, 175, WR/S, jr.; Sam Hart, 6-5, 205, TE, soph.
2018 outlook: Cherokee Trail missed out on the postseason a year ago as the program adjusted to a new head coach and Joe Johnson in turn, had to adjust to the Cougars. With a full season under his belt and a better grasp for his players and what they are capable of in certain situations, Johnson feels better going into the season. Injuries also had a major impact on Cherokee Trail's fortunes last season, especially at the quarterback position. Senior Grant Ciccarone will fill that spot this season and has grown mentally and physically from last season, which he spent on junior varsity for the most part. Ciccarone has a valuable pair of hands to take advantage of in senior wide receiver Sean Roberts — who also doubles and triples as the team's place kicker and punter — who has big-play ability any time he touches the football. Junior wide receiver Matty Bartels, junior slotback Torrey Sanders and sophomore tight end Sam Hart — a 6-foot-5 target who Johnson believes will turn some heads this season — give the Cougars a wide variety of threats on offense. Senior Malik Sparrow is a physical, athletic running back who is likely to see plenty of carries. The defense is most experienced in the defensive backfield with dynamic coverman Myles Ruiz — a first team all-league performer last season — at cornerback and senior Kobe Sconiers at safety. A healthy Dakota Rodriguez and junior linemen Austin Jandik and Kobe Thompson also play impact roles on the defensive side of the football.
Schedule breakdown: Despite the realignment that took place in Class 5A football, only half of Cherokee Trail's schedule in 2018 will be new. The Cougars squared off against Overland, Eaglecrest, Grandview, Rock Canyon and Mountain Vista a season ago (and went 2-3 against them) and will see those teams again. Half of the teams Cherokee Trail will play made the postseason a year ago, including a finalist (Eaglecrest), semifinalist (Grandview), quarterfinalist (Cherry Creek) and qualifiers Lakewood and Poudre. Play in the new Metro East (essentially the reunified Centennial League) is especially tough with the Wolves, Bruins and Raptors waiting in the final month of the regular season.
CHEROKEE TRAIL SCHEDULE
Home games in all caps (played at Legacy Stadium): Thursday, Aug. 23 — vs. Rock Canyon at EchoPark Stadium, 7 p.m.; Friday, Aug. 31 — MOUNTAIN VISTA, 7 p.m.; Friday, Sept. 7 — vs. Horizon at North Stadium, 7 p.m.; Friday, Sept. 14 — POUDRE, 7 p.m.; Saturday, Sept. 22 — LAKEWOOD, 6 p.m.; Friday, Sept. 28 — vs. Arapahoe at Littleton Public Schools Stadium, 7 p.m.; Friday, Oct. 5 — GRANDVIEW, 7 p.m.; Friday, Oct. 12 — vs. Overland at Stutler Bowl, 7 p.m.; Friday, Oct. 19 — at Cherry Creek, 7 p.m.; Thursday, Oct. 25 — EAGLECREST, 7 p.m.