AURORA | The 2018 Aurora Central football team at a glance:
Courtney Oakes is Sentinel Sports Editor. Reach him at 303-750-7555 or [email protected]: @aurorasports. FB: Sentinel Prep Sports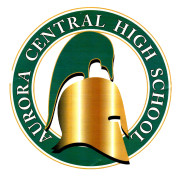 AURORA CENTRAL
Mascot: Trojans
Coach: Austin Able
Last year: 1-9 overall (0-5 in Mount Antero League)
Players to watch: Michael Thompson, 6-foot-2, 215 pounds, LB/TE, sr.; Thaddeus Veasley, OL/DL, sr.; Adonis Cannon, 6-1, 150, WR/DB, sr.; Kurt Gallup, 6-4, 210, QB, soph.; Raul Varela, 5-10, 170, LB/TE, sr.; LaQuan Bowie, 5-10, 145, WR/DB, jr.
2018 outlook: Aurora Central begins the season under its fourth head coach in the past five seasons, as Austin Able — a former assistant coach at multiple stops, including Cherry Creek under Dave Logan — has taken over the program. The Trojans, who enter the season having dropped 14 of their past 15 games since a 5-0 start in 2016, also have a new classification as they will again drop from Class 5A to 4A. Aurora Central struggled offensively last season and scored just 13 points per game, but the arrival of strong-armed quarterback Kurt Gallup should help with the productivity. The rock-solid sophomore (who stands 6-feet-4 inches and weighs 210 pounds) has a line led by senior Thaddeus Veasley that should give him some time to operate, while senior Adonis Cannon — who spent some previous time at quarterback with the Trojans — will be a factor in the pass pattern, as should junior LaQuan Bowie. Defensively, Aurora Central lost some transfers, but senior and four-year varsity linebacker Mike Thompson (a second team All-Mount Antero League selection last season) is an impactful leader and a hard hitter and senior Raul Varela also isn't shy about taking on ballcarriers.
Schedule breakdown: Aurora Central plays a completely new set of teams from a year ago due to its move down to 4A and to a new conference, the Metro 2. The Trojans face a group of teams that includes four 4A playoff qualifiers from a year ago in Golden, Standley Lake, Ponderosa and Montrose, though all of them lost in the first round of the postseason. Aurora Central plays the first home game at Aurora Public Schools Stadium on Aug. 24 where a ribbon cutting is set to take place for a newly constructed press box. The Trojans play other Aurora teams three times in a four-week span with Overland (Sept. 6), followed by Vista PEAK (Sept. 21) and Gateway (Oct. 4). Aurora Central's built-in bye week comes in Week 4.
AURORA CENTRAL SCHEDULE
Home games in all caps (played at Aurora Public Schools Stadium): Friday, Aug. 24 — NORTHFIELD, 6:30 p.m.; Friday, Aug. 31 — vs. Standley Lake at NAAC, 4 p.m.; Thursday, Sept. 6 — OVERLAND, 6:30 p.m.; Friday, Sept. 21 — vs. Vista PEAK at APS Stadium, 6:30 p.m.; Friday, Sept. 28 — GOLDEN, 6:30 p.m.; Thursday, Oct. 4 — vs. Gateway at APS Stadium, 6:30 p.m.; Friday, Oct. 12 — HERITAGE, 6:30 p.m.; Thursday, Oct. 18 — PONDEROSA, 6:30 p.m.; Friday, Oct. 26 — at Denver South, 4 p.m.; Friday, Nov. 2 — at Montrose, 6 p.m.