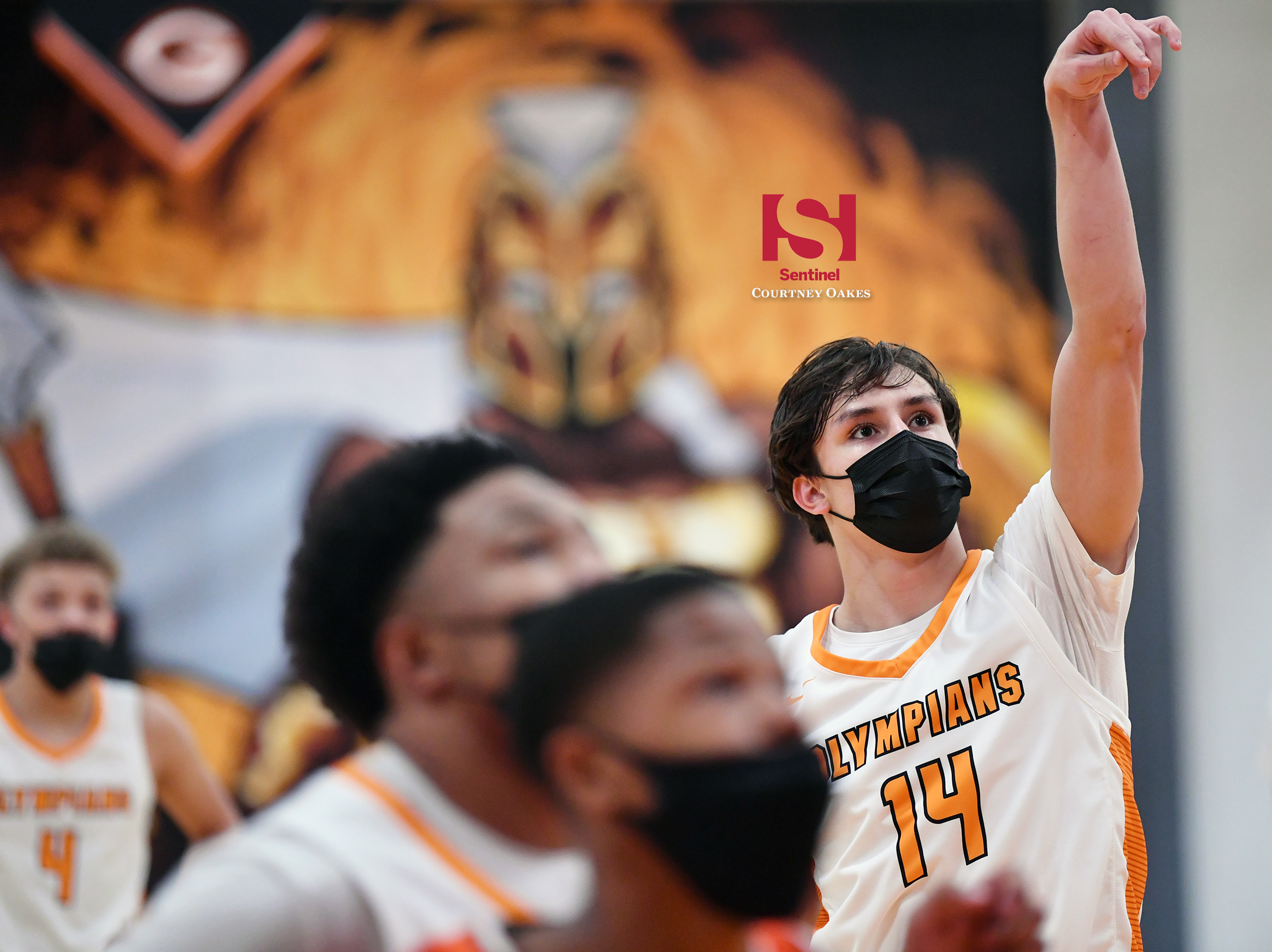 Erick Covington is used to whipping passes all over the football field, but he's doing it on the basketball floor.
The senior captain is one of the leaders on a Gateway boys basketball team that is sharing the ball like never before and reaping the rewards during an undefeated start.
Covington — a quarterback by nature — dished out five of the Olys' 23 assists on 32 baskets in an 86-52 win over Adams City Feb. 16 that pushed the Olys' record to 6-0 and further fed their growing confidence.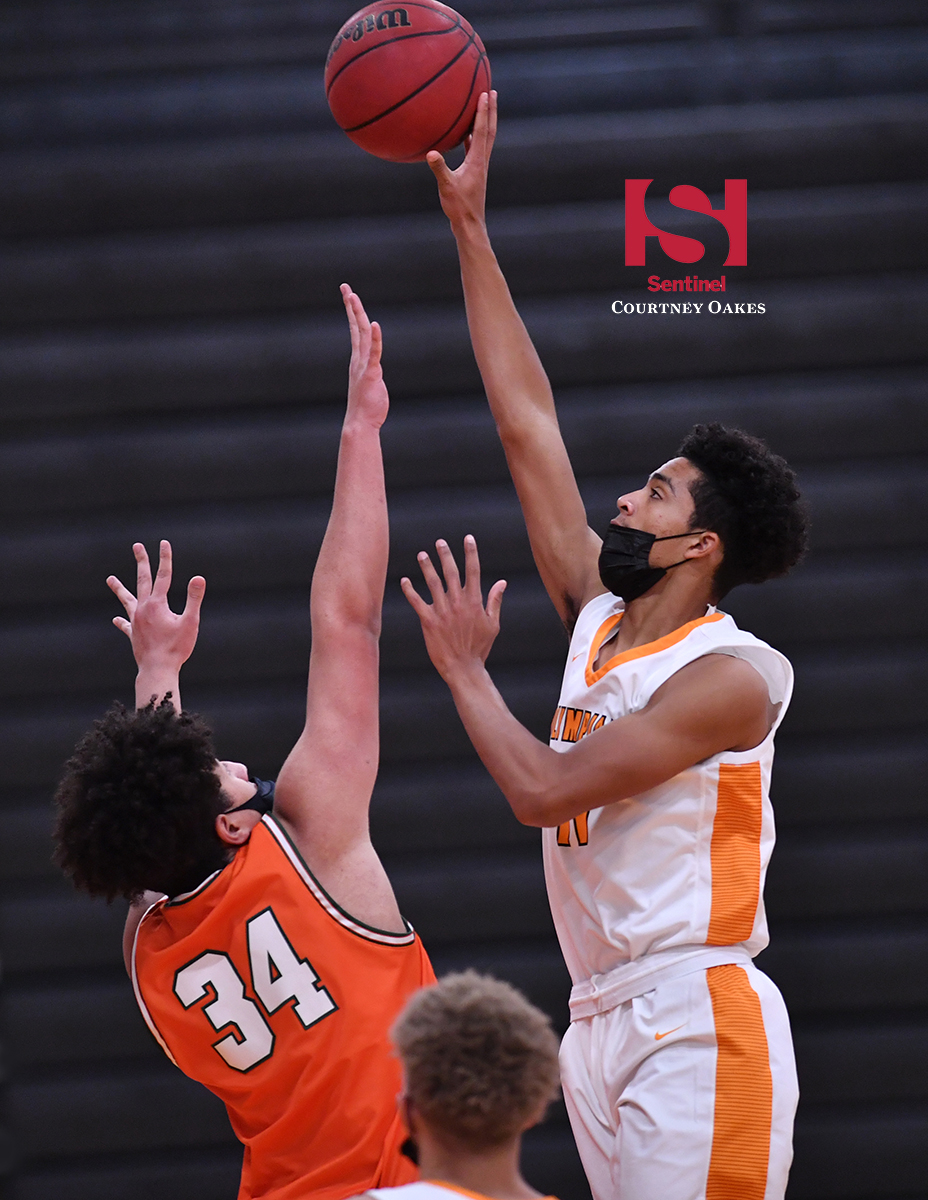 "Our coaches are really high on passing the ball and being unselfish," said Covington, who also finished with 16 points and 10 rebounds in the victory. "Making that extra pass, getting the next dude the bucket and still knowing that our moment is going to come sooner or later."
The Olys have taken the unselfishness preached by first-year head coach Ibn Shabazz to heart and it has translated into nothing but winning thus far.
Gateway was one of three remaining undefeated Aurora boys teams (along with Rangeview and Regis Jesuit) and one of just seven left in all of Class 5A until a 63-59 overtime road loss to the Far Northeast Warriors Feb. 17.
Shabazz, a former assistant, took over after Ian Calvert's departure from the program and he admittedly had a bit of trepidation coming into the season because of the pandemic, which disrupted normal offseason preparation. He's been been pleased to find that the team's obvious chemistry has overcome those minuses.
"With COVID and everything happening, I was really nervous to be honest with you, but we have a really good group of guys who like to play with each other and that's helped me a ton," Shabazz said. "They want to play for each other, which has been very cool to see."
Much of the chemistry stems from a plethora of athletes with extensive varsity experience in multiple sports, led by the group of Covington and fellow seniors RJ Webster and Antwuan Smith, all football players as well.
Covington's calm demeanor, Webster's role as the "glue guy" in Shabazz's words and Smith's veteran presence has been the backbone of a strong Gateway roster that got an extra boost in the offseason with the arrival of senior transfer Andres Arellano.
The 6-foot-5 post player had never cracked the varsity lineup when he was at nearby Smoky Hill, but he has blossomed with the Olys, serving as an offensive weapon that has thrived thanks to the team's unselfish nature.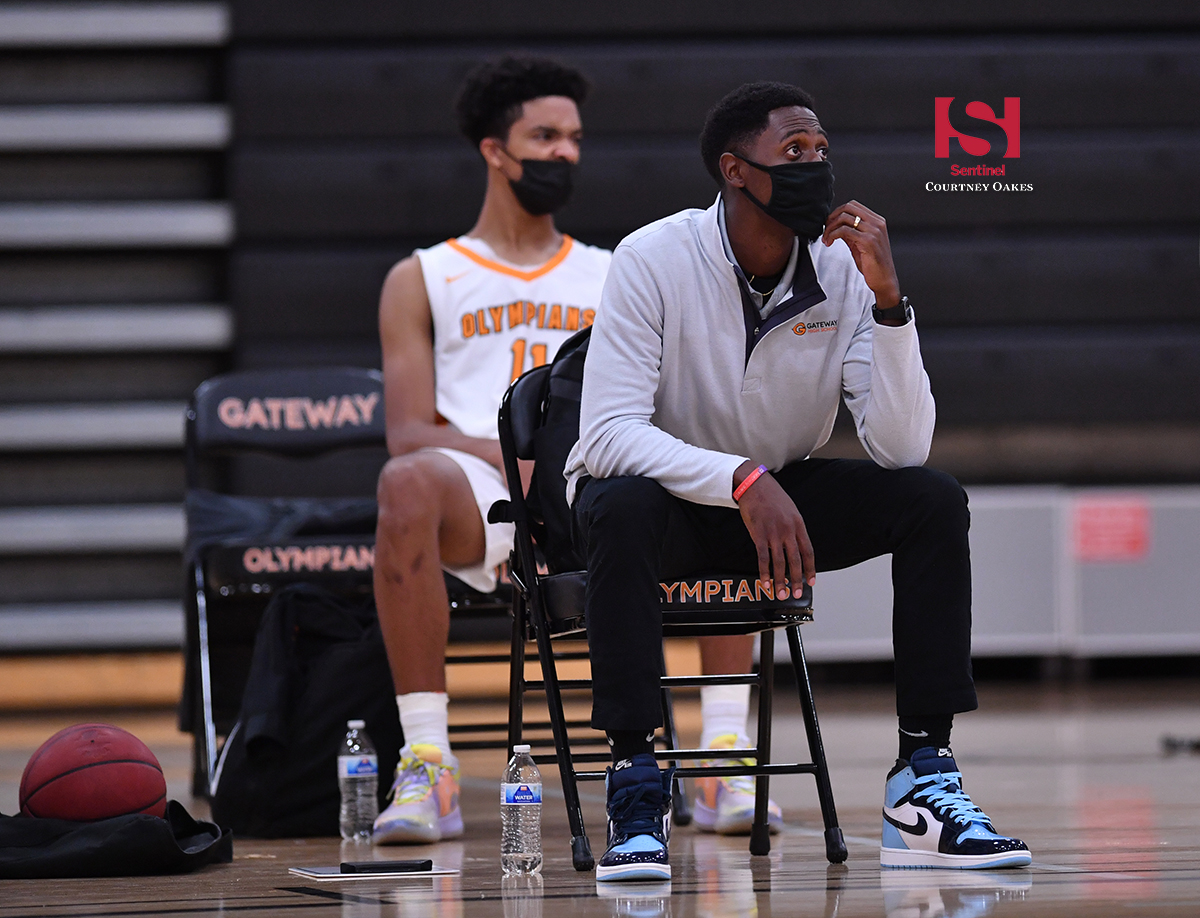 After a 22-point effort against Adams City, Arellano is averaging a team-high 16.3 points per game, is tied with Covington in rebounding at 7.7 and paces the team in blocked shots with 2.5 per contest. It hasn't been a tough transition at all.
"I feel like I fit in right away," said Arellano, who wanted to come to Gateway when he heard Shabazz had been hired to coach. "It was awkward the first practice, of course, but after the first week, we just clicking and we have been since then," he said.
Shabazz has been impressed with Arellano's progress — especially since this is his first varsity experience — but still believes there is more for him to show.
"I know he has more in his tank, he just doesn't know it yet," Shabazz said. "He's a hell of an athlete and once he realizes what he has that is God-given and puts it together with how smart he is, he'll be a problem. I'm excited for him to keep breaking out of his shell for the next six or seven games."
The fast start has Gateway eyeing large goals come the end of the regular season. The Olys have put themselves in position to challenge for the EMAC championship and they have an ideal scenario ahead of them.
The second-to-last game of the regular season for Gateway comes at home against rival Rangeview on March 3, a game that could very well decide the league crown.
"Rangeview's our crosstown rival, so it's going to be great to compete with them at the end of the season," Covington said. "Hopefully we'll stack up those wins beforehand and take care of business, but that's going to be a fun game."
Courtney Oakes is Sentinel Colorado Sports Editor. Reach him at [email protected] Twitter: @aurorasports. IG: Sentinel Prep Sports