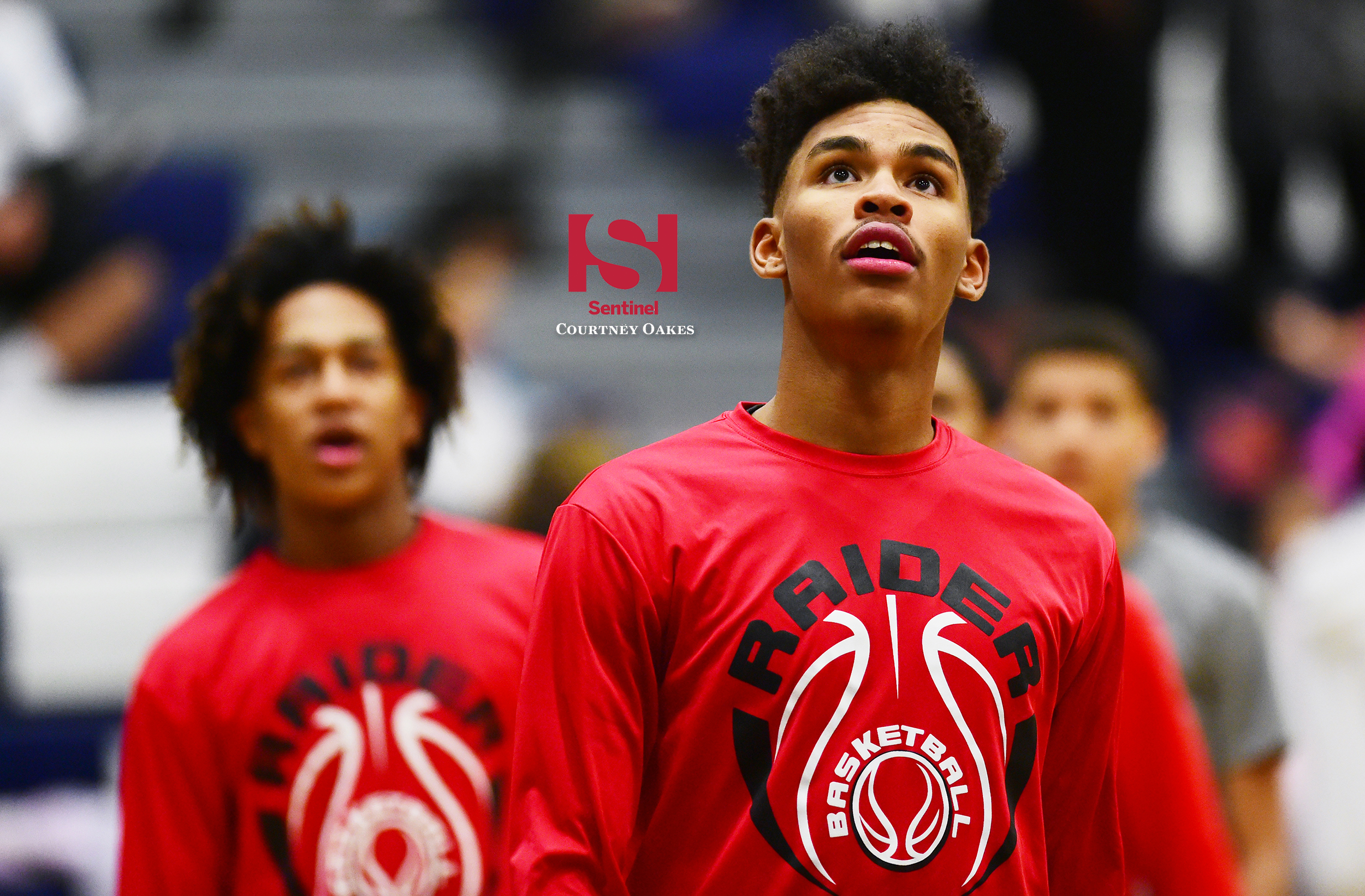 Shawn Palmer sat in the stands and kept a keen eye on Denver East's Rudy Carey as he patrolled the sidelines Jan. 20.
On that night, the Angels would lose to Valor Christian — leaving Palmer's Rangeview team as the only undefeated team left in Class 5A boys basketball — but with more than 800 wins and nine state championships to his credit, Carey continues as one of the paragons of Colorado coaching.
Palmer knows he's a long way from being in that company yet, but he is getting there incrementally with a program he's now lovingly lead for the past 17 seasons.
"It isn't hard to look around and see guys like Coach (Ken) Shaw (at Regis Jesuit with more than 750 wins) and Coach Carey who have been around for so long and do things the right way," Palmer said. "It's really amazing to watch those guys continue to do it at such a high level and how many people they've impacted over the years.
"It's pretty humbling to be even close to that company."
While he has a long way to go to reaching the company of Carey — whose 816 wins going into the season ranked second behind the 876 of Denver Christian legend Dick Katte on the all-time list with Shaw third at 756 — Palmer has reached one impressive milestone.
Rangeview's 60-43 road win at Hinkley Jan. 14 gave Palmer his 288th career victory, lifting him out of a tie with his mentor, Terry Taylor Sr., the school's original head coach.
Palmer served as junior varsity coach and an assistant for a short, but impactful time under Taylor Sr. — who opened the school in 1983 and won a state championship in just its second varsity season — before he was hired for the head job as a fresh-faced 24-year-old.
"I had a few schools offer me teaching jobs, but the one at Rangeview to work with Coach Taylor was a no-brainer," Palmer said. "He gave me more responsibility and allowed me to learn the roles of a head coach and really encouraged me throughout the process.
"Anything that takes 17 years better be worth it and it definitely has been."
Palmer took over as the school's athletic director this year and had the privilege of honoring Taylor Sr. — who had a 287-163 mark in 20 seasons — as one of the first inductees into the Rangeview Athletic Hall of Fame.
While Taylor Sr. established a standard, Palmer has put his own stamp on the program and built it into one of the most respected in Colorado for a variety of reasons.
The Raiders had knocked on the door for years before breaking it down last season with its run to the Class 5A state championship, which came 34 years after Taylor Sr. earned the first one.
Rangeview has followed that with 14 wins to start the new season and now hasn't lost for more than a full calendar year.
The Raiders — whose last loss came to Overland at the Tarkanian Classic in Las Vegas prior to winter break last season — currently own a 33-game winning streak (extended with an 84-42 win at Westminster Jan. 21) and have been nearly untouchable during that run, winning those games by average of 30.2 points.
"Somebody told me in the playoff last season we won every game by double digits and never trailed; it sure seemed like every game came down to the wire," Palmer said.
Teams have tried a number of things to get the Raiders off their game, both on and off the court. Hinkley — already motivated as a district rival — stationed its band right behind the Rangeview bench to make communication harder.
But Palmer has coached many of his players — including his son Cade, twins Christian and Christopher Speller and Obi Agbim — since they first picked up a basketball and they are on the page in just about every situation.
It's helped them navigate some challenges, like when they outlasted Grandview on a tip-in by Christopher Speller to open the season.
"We have a really big target on our backs after winning state," Agbim said. "Everybody is coming to take it away and make their mark. We know in every one of these games we have to compete and defend our title."
The Raiders also have uncommon balance and depth and play unselfishly, making them extremely difficult to defend.
While every other team in 5A's top 10 has one, if not two, big scorers, Rangeview barely has any player averaging double figures.
Christian Speller (who signed with Metro State prior to the season) leads the way at 11.2 points per game, followed by Christopher Speller at 10.8 and Agbim at 10.3. Five others average at least four points per game and any of the nine or 10 players in teh game on any given night can be a spark.
"That's the kind of guys we have, I take no credit," Palmer said. "They come into our program knowing the culture and understanding it. They just want to come in and compete."
Courtney Oakes is Sentinel Colorado Sports Editor. Reach him at 303-750-7555 or [email protected] Twitter: @aurorasports. IG: Sentinel Prep Sports