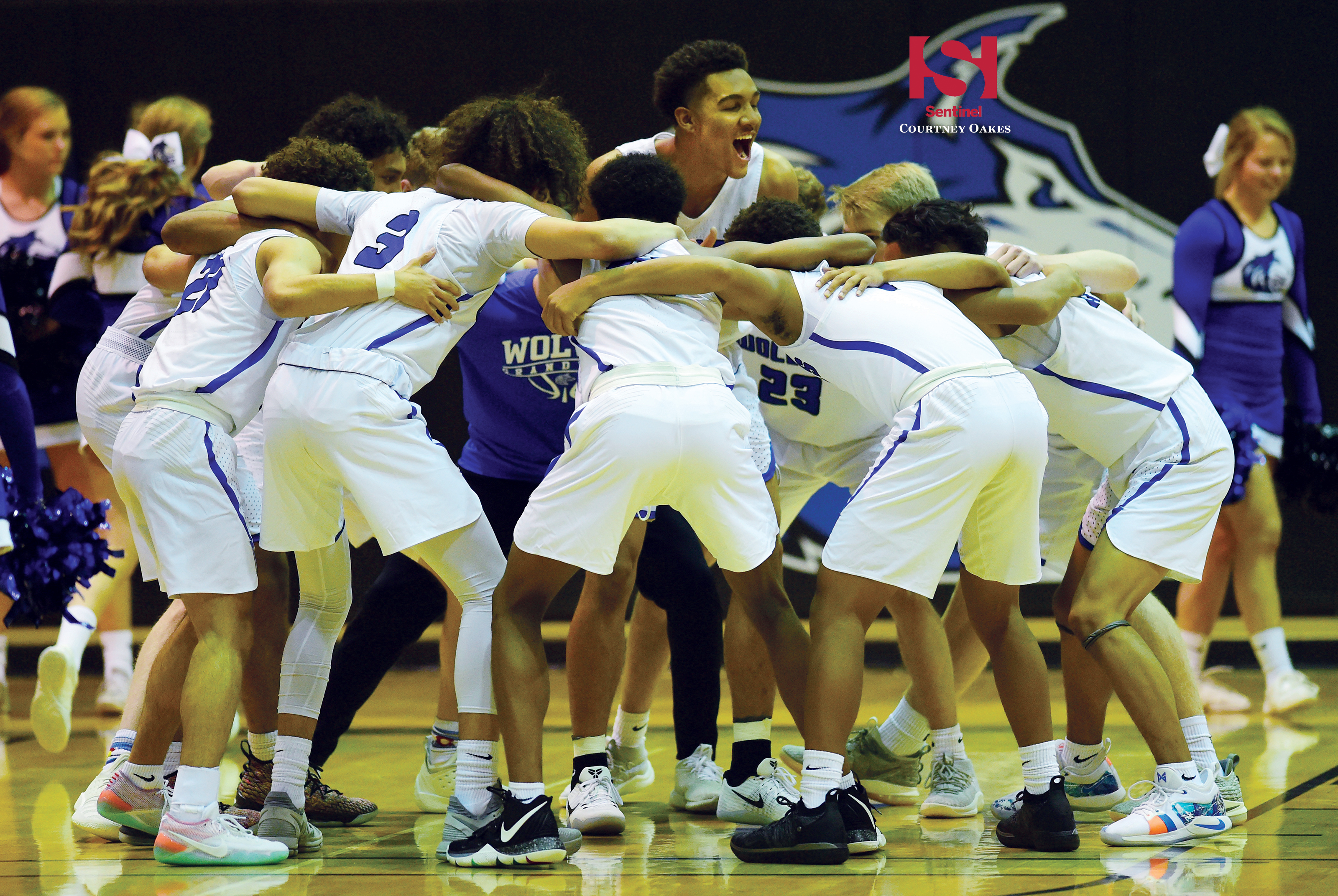 The long wait to play for the Grandview boys basketball team came to an end Dec. 4.
The Wolves watched and waited for more than a week to get going on the defense of last season's Class 5A state championship, but finally got on the court.
With chemistry that at times looked like it did during its magical postseason a year ago, Grandview worked through rust and a tough Lincoln team on its way to a 69-54 home victory.
While the Wolves worked and waited to get going, coach Michael Rogers did his best to help his team turn the page from last season and focus on what's ahead.
"If we look behind us, we're going to miss what's in front of us," Rogers said. "We said in November after the first day that it was the last day of celebrating. Now, we're on to 2019."
Though Grandview went into last season with known talent, the Wolves certainly didn't have a bulls-eye on it or heady expectations.
They have both of those things in the new season with that championship moxie and a very cohesive lineup that includes senior Dayne Prim, a consensus first team All-Colorado player from last season, plus a starting five that all rose to the occassion in big situations last season.
"Last year, we did what we did and nobody expected us to do that," said Prim, who averaged 13.3 points and 7.6 rebounds per game last season. "As a team, we're now focused on this year and we're ready to get things done.
"I feel like when we step on the floor, we're the best team on the floor. We're the best team on any floor. That's just the confidence I have in my team and that's my feeling."
That's why Prim couldn't wait to rejoin his teammates in the gym after his run with the Grandview football team — in which he caught 13 touchdown passes on a run to the semifinals — and took just two or three days off in between seasons.
"I probably could have used some more rest, but I wanted to get out and play with these guys as soon as possible," said Prim, who shrugged off a slow start to score a game-high 27 points in Grandview's opener.
To graduation, the Wolves lost the deadly outside shooting and guile of Ben Boone (now at the Colorado School of Mines) and the remarkable play-to-play athleticism and fire of Gunner Gentry (now a wide receiver at Wyoming) to graduation, but bring back plenty of their identity from last season.
The starting five that took the floor against Lincoln was made up of Prim and fellow seniors Davon Walker and Tyler Unger and juniors Lian Ramiro and Caleb McGill. Another key senior, Levi Dombro, is expected to be sidelined until the new year with a wrist injury.
Depth comes from other seniors in Kenneth Norman, Darrian Leu-Pierre and Devin Williams among others.
"Obviously, we lost some key components in our run last year, but that's in the rearview," said Walker, now in his second season as the team's point guard and main ballhandler after transferring in from Douglas County.
"We're looking forward to the future and guys like Kenny, Darrien and Tanner (junior Holtman) coming up. They have varsity experience, we just need to get them to click together. Even though we lost pieces, we gained pieces to make another run."
The ballhandling and playmaking is there from Walker and Ramiro, Unger and Dombro can provide deadly shooting and heady plays and Prim and the 6-foot-7 McGill often own the paint for Grandview.
None had eye-popping stats last season, but they all got it done in key moments.
But on top of all that, there's no way to fully account for the type of unique chemistry the Wolves believe can lift them up when more than talent is needed.
"We're a family; we hang out with each other all the time, we go to team dinners all the time and we just love playing with each other," Walker said. "Coach tells us all the time to do it for the guy next to you and I truly believe that's what we do and how we carry ourselves."
The 5A state championship has come to Aurora in eight of the past 10 seasons and could end up here again.
After a week, five city teams appear in the top six spots in CHSAANow.com's 5A coaches/media poll in Grandview (No. 1), Smoky Hill (No. 3), Overland (No. 4), Rangeview (No. 5) and Regis Jesuit (No. 6), while Eaglecrest checks in at No. 9.
The Wolves will take on all comers.
"Respect all, fear none," Prim said.
Courtney Oakes is Sentinel Sports Editor. Reach him at 303-750-7555 or [email protected] Twitter: @aurorasports. FB: Sentinel Prep Sports