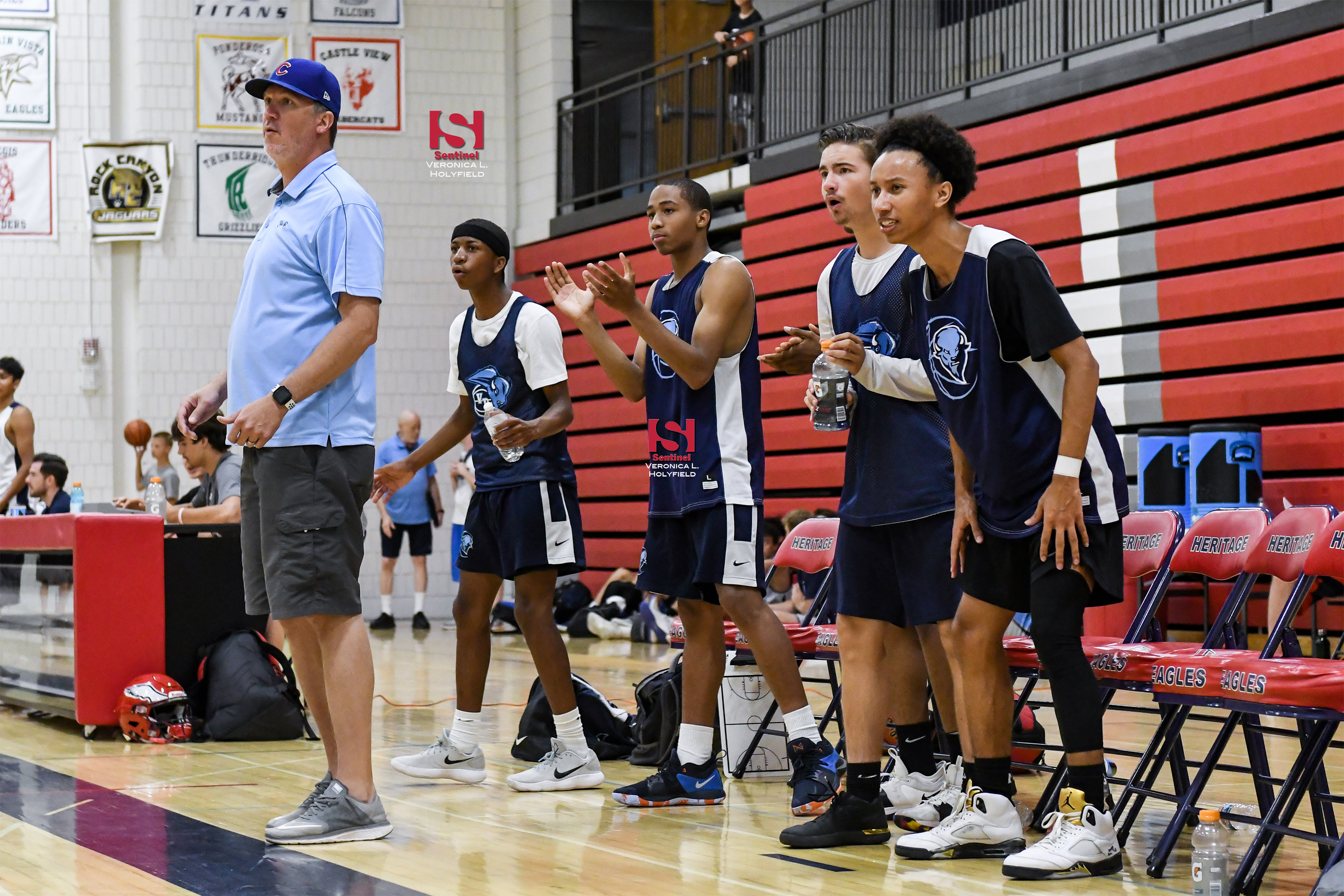 The C3 Challenge wrapped up June 14 and Grandview finished atop the field of the three-day summer boys basketball tournament with a 6-0 mark.
Coach Michael Rogers' defending Class 5A state champion Wolves downed Chaparral in the championship game at Heritage High School to become Aurora's second straight tournament winner after Overland in 2017.
Grandview handed Mountain Vista its only loss in the semifinals and then knocked off Chaparral in a rematch of teams that met in the quarterfinals of last season's 5A playoffs.
Aurora's contingent in the C3 Challenge — which featured three pools of teams (Centennial, Continental and State) — was down to just four teams and coach Keenon Clement's Vista PEAK team had the next-best mark at 3-3.
Cherokee Trail, which is in its first season under new coach Gary Childress, finished 2-4 overall and coach Anthony Hardin's Smoky Hill squad had a 1-5 mark.
The four Aurora programs were part of the Centennial/State pool — which was missing Eaglecrest, Overland and Cherry Creek — that had a 25-23 record, which was a game behind the Continental League (26-22) for top honors.
The State pool had just one team over .500 (Ralston Valley at 4-2) and finished 20-28.
Courtney Oakes is Sentinel Sports Editor. Reach him at 303-750-7555 or [email protected] Twitter: @aurorasports. FB: Sentinel Prep Sports
2018 C3 CHALLENGE FINAL RECORDS
GRANDVIEW 6-0, Chaparral 5-1, Mountain Vista 5-1, Mullen 5-1, ThunderRidge 4-2, Legend 4-2, Ralston Valley 4-2, Arapahoe 4-2, Douglas County 4-2, Boulder 3-3, Fairview 3-3, VISTA PEAK 3-3, Valor Christian 3-3, Castle View 3-3, Fountain-Fort Carson 3-3, Columbine 2-4, CHEROKEE TRAIL 2-4, Bear Creek 2-4, Fruita Monument 2-4, Heritage 1-5, Rock Canyon 1-5, Chatfield 1-5, Doherty 1-5, SMOKY HILL 1-5
RECORDS BY POOL
Continental (26-22): Chaparral 5-1, Douglas County 4-2, Legend 4-2, Mountain Vista 4-2, ThunderRidge 4-2, Castle View 3-3, Heritage 1-5, Rock Canyon 1-5
Centennial/State (25-23): GRANDVIEW 6-0, Mullen 5-1, Arapahoe 4-2, Fountain-Fort Carson 3-3, VISTA PEAK 3-3, CHEROKEE TRAIL 2-4, Doherty 1-5, SMOKY HILL 1-5
State (20-28): Ralston Valley 4-2, Boulder 3-3, Fairview 3-3, Valor Christian 3-3, Bear Creek 2-4, Columbine 2-4, Fruita Monument 2-4, Chatfield 1-5