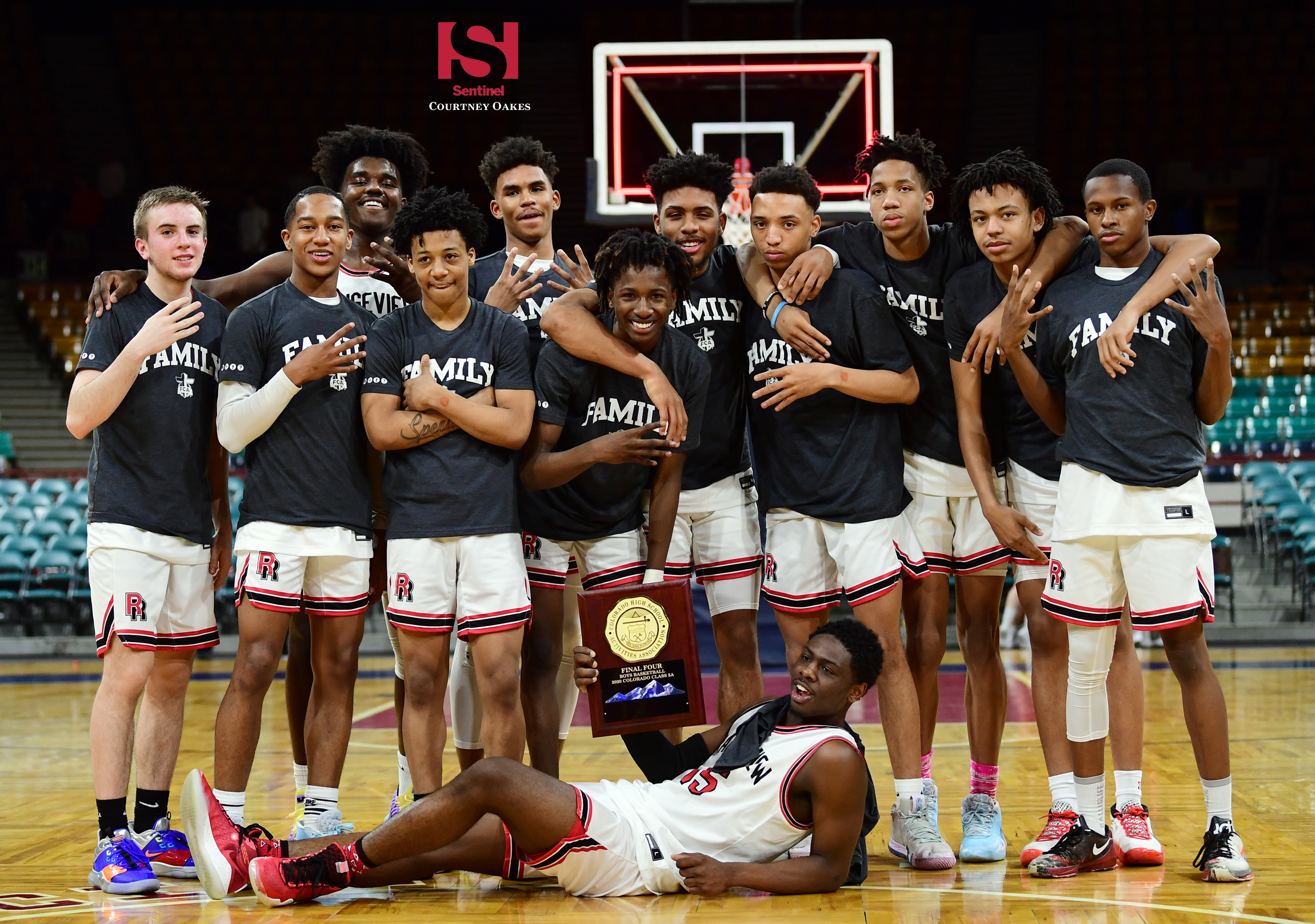 AURORA | Shawn Palmer and his son, Cade, showed up for Friday's shootaround the way they'd planned in preparation for the Rangeview boys basketball team's Final Four showdown with Grandview.
But the gym session turned into more of a melancholy exercise in light of the news that came down late the night before that the Colorado High School Activities Association had to cancel the remainder of the Class 5A state basketball tournament.
Gone with it were the Raiders' chances to officially won a second straight state championship and do so with an undefeated record, which would have been a first in Colorado since 2004.
"We told the guys yesterday at practice that there was a 50-50 chance we would still play, but that was right before they shut down March Madness," Palmer said Friday. "That's when I really started worrying. We were supposed to be getting ready for our big game, but now there's a different vibe in the gym.
"Nobody is really to blame, I completely understand why CHSAA did what they did, I was just hoping we could squeeze it in."
CHSAA went to great lengths to keep the tournament going, even as every major professional sports league announced the suspension of postponement of its seasons and the NCAA canceled the remainder of its winter competition (including the NCAA men's basketball tournament) and all of its spring sports.
The organization did get in one more round of girls play on Thursday at the Denver Coliseum with two 4A semifinals and two in 5A as well (played in front of a very limited audience), but events — including the decision by the University of Denver to close its campus, thus booting out the 3A state tournament behind held there — transpired while play was happening that forced CHSAA's hand.
"Everything we've done up to this point was to try and keep the experience of a state basketball tournament for our student participants and high school communities," CHSAA Commissioner Rhonda Blanford-Green said in a statement that came out a couple of hours after the last girls semifinal ended.
"In the face of this unprecedented public health emergency, we are compelled to discontinue play in all tournaments," she added.
Palmer said he had conversations with CHSAA officials about resuming the tournament in April if things are cleared to proceed, but called the chances "slim."
"We would still love to play (in April) if things maybe aren't impacted as much as they fear them to be," Palmer said. "When they made the decision, there were still 36 teams trying to win a state championship, all the levels boys and girls, and I'm sure all 36 of those teams would want to play if it is deemed safe."
With the odds growing longer by the day, what is most likely is that the season is at an end and Rangeview will finish it with an undefeated 26-0 record, part of a 45-game winning streak that stretches back to the calendar year of 2018.
It's the longest streak for a big school in Colorado — the six longer in CHSAA's current recordbook were all accomplished by schools in 3A or below — and the Raiders had hoped to add two more wins to it and another state championship trophy. But sadly, it was not to be.
"This team had a great year and weren't able to finish in the way we planned, but the success we had on the court and individually is something we can look back with pride," Palmer said.
Courtney Oakes is Sentinel Colorado Sports Editor. Reach him at 303-750-7555 or [email protected] Twitter: @aurorasports. IG: Sentinel Prep Sports