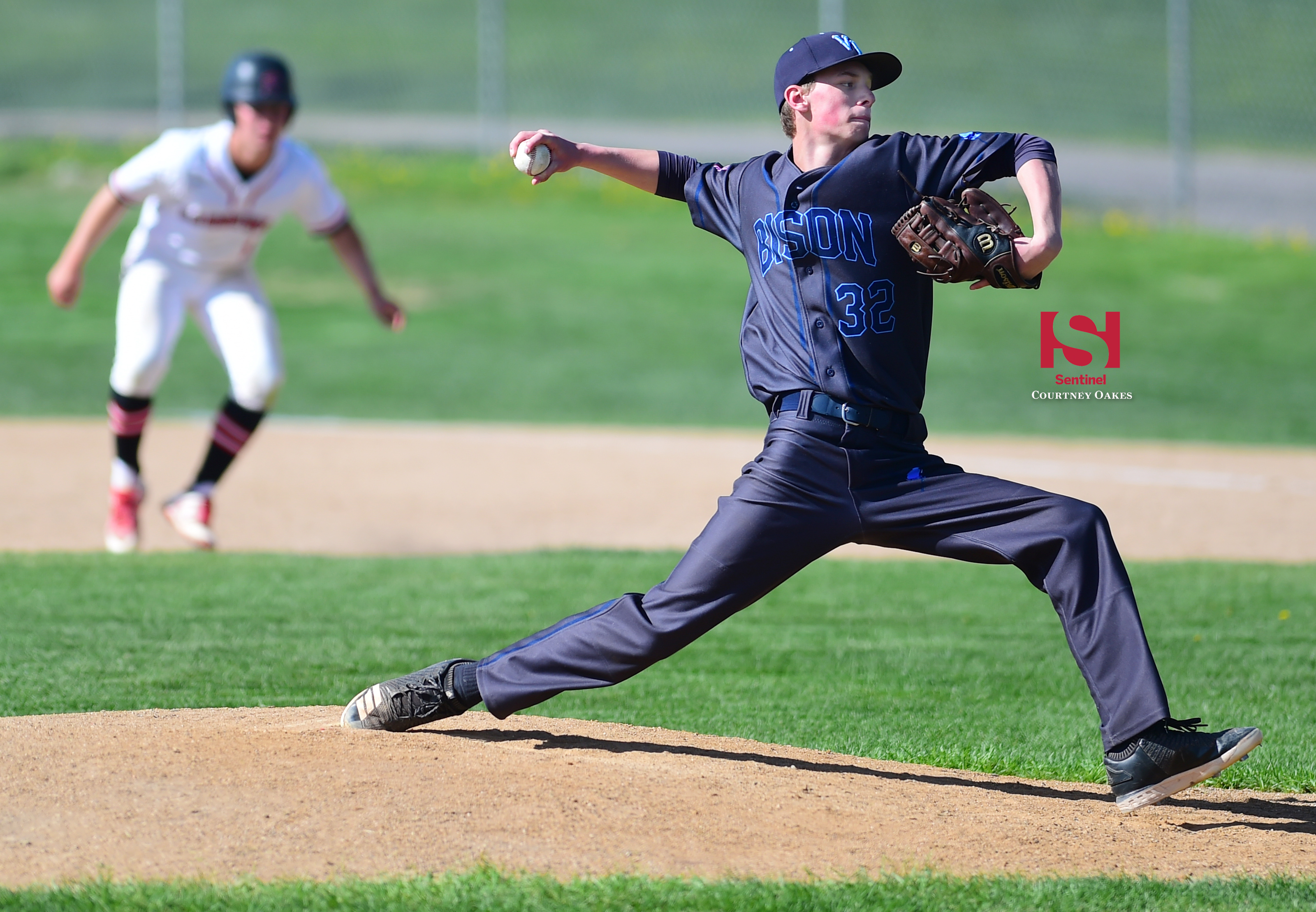 If good pitching is contagious, every arm at Vista PEAK is fully infected.
On the strength of a locked-in pitching staff, a vastly improved defense and just enough offense, the Bison (12-6) have hit on a formula in recent weeks that makes them one of the state's hottest baseball teams.
A 3-6 start is well in the rearview mirror for coach Jake Rule's team, which now owns an nine-game winning streak, the second-longest in Class 5A behind defending state champion Mountain Vista's 12-game binge.
"We started slow, but good pitching and defense will win you a lot of games at this level and we excel in both of those," said Rule, who is brand new to the program and only arrived at Vista PEAK at the start of the current semester.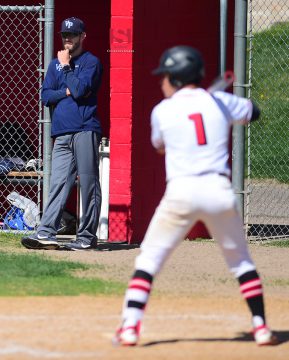 "We've been scoring enough runs lately that we can go on a little streak like we have," he added.
Vista PEAK's winning streak — which started with a 9-8 victory over Northglenn April 9 and reached nine in a row with a 4-2 home win over Westminster May 2 — is particularly striking given the start of the season.
The Bison's pitching has been on point for the entire nine-game streak, during which they've allowed just 16 runs (eight in that one game against Northglenn) with three shutouts and three other games in which they gave up one run.
The most impressive stretch came when senior James Wasick, junior Ethan Buckner and sophomore Ethan Fitzgerald threw back-to-back-to-back complete games and allowed a combined one run to Thornton, Far Northeast and Hinkley.
Fitzgerald is currently 4-1 with a 2.30 ERA, James Wasick owns a 3-1 mark with a 1.39 ERA after his six-inning effort at Rangeview and Wasick's twin brother, Joseph, is 3-2 with a 3.45 ERA after he threw six innings of three-hit ball against Wesminster.
"It's a lot of fun right now," James Wasick said April 27 after scattering seven hits to hold down a Rangeview team that had scored double figures in its previous four games in an 11-1 Vista PEAK victory.
"We believe in each other and we believe in our defense, so every time out on the mound we go out and have as much fun as we can," added Wasick, a Dodge City Community College signee as is his brother.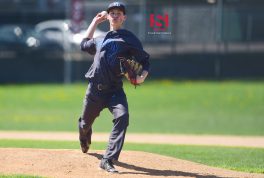 In the era of pitch counts that many teams struggle with, Vista PEAK is ahead of the curve.
Rule's key points for his pitchers are simple — throw strikes, don't give away free bases and trust the defense to make plays behind them — and junior catcher Keaton Heyneman has seen every pitcher he's caught lately adhere to those tenets.
"It's phenomenal; I love catching each and every one of them," Heyneman said. "They always hit their spots and they execute. That's the key, when you don't walk a lot of guys and hit your spots, you're going to strike people out and get groundballs."
Defensive struggles partly contributed to Vista PEAK's tough start — they committed six errors against Elizabeth, five against Brighton and four against Prairie View, all in double-digit losses — but they've been much better in the field of late.
During his start against Rangeview, Wasick benefited from one play in particular, when a hard-hit ball off the center field fence turned into a rally-killing out at third base with a perfectly executed 8-6-5 relay.
"Plays like that are a big confidence boost and they know I love it," Wasick said. "They play for me and I play for them."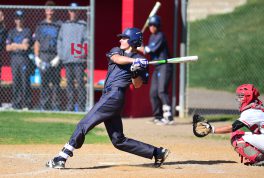 Without having to press, Vista PEAK's offense has shown potency of late.
Buckner has a team-best .439 batting average, Heyneman is swinging a hot bat and has knocked in 16 runs (two less than Gavin Heyneman) and senior slugger Jeremiah Blackwood — whose majestic home run at Rangeview bounced on the roof of an apartment building over the left field fence — appears to be getting locked in.
The streak has boosted Vista PEAK's confidence and brought two possibilities to its attention for the final weeks of the season.
The Bison have the EMAC championship in their sites as current co-league leaders, with a two-game stretch at the end against Prairie View and Brighton (May 6 and May 9) — both teams they lost to in non-league meetings — likely to make or break those hopes.
A win would guarantee Vista PEAK a spot in the 5A playoffs in its debut season in the classification, while the Bison still have an outside shot to get in based on RPI. They currently sit in the No. 38 spot, six out of the 32 teams that move on to the postseason.
"We started slow, but we kept telling them we would win games eventually," Rule said. "We're on the same page now and getting better."
Courtney Oakes is Sentinel Colorado Sports Editor. Reach him at 303-750-7555 or [email protected] Twitter: @aurorasports. IG: Sentinel Prep Sports