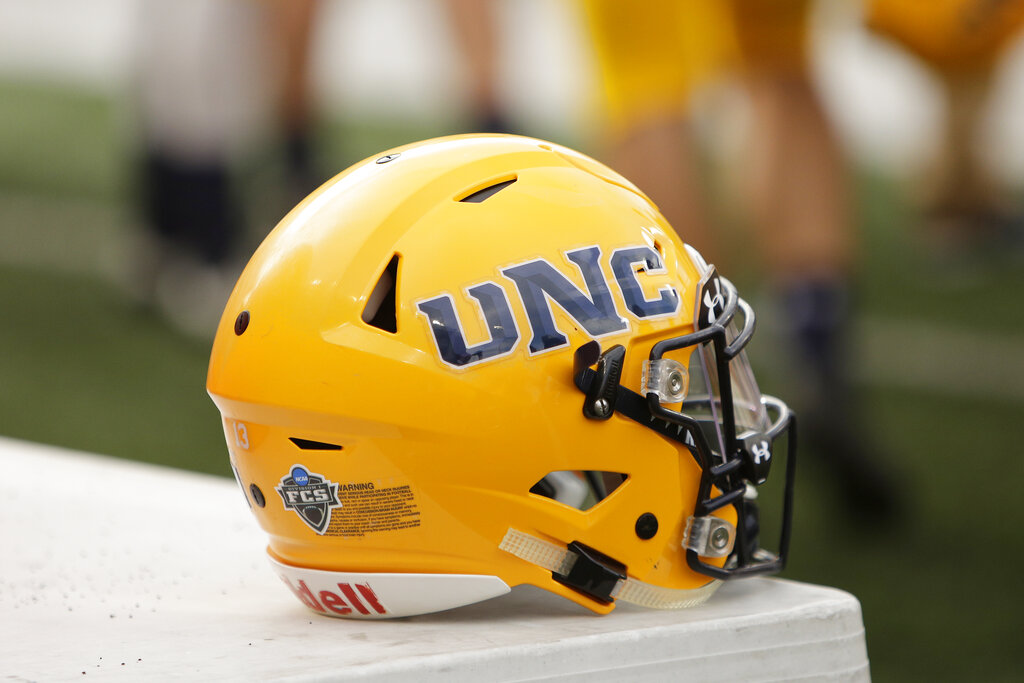 The University of Northern Colorado football program won't participate in the Big Sky Conference and FCS spring championship season.
Instead, the Golden Bears, led by rookie head coach Ed McCaffrey, will pursue a modified non-conference schedule in late spring.
The school cited the health and safety of its student-athletes and coaches along with "staffing and faculty challenges associated with multiple sports competing simultaneously."
Northern Colorado is the fifth Big Sky program to either opt out of the spring season or to pursue a modified spring schedule. The others are Montana, Montana State, Portland State and Sacramento State.
The Big Sky pushed its football schedule from last fall to the spring in response to the coronavirus pandemic.
Northern Colorado will develop a spring schedule more in line with traditional spring football practice and explore possible games against regional opponents that reduce risks associated with extended travel.
The Northern Colorado roster includes a whopping 11 players from Aurora high school programs in Mike Thompson, Kurt Gallup and Jabea Tilong — formerly of Aurora Central — the former Grandview trio of Aaron Harris, Robert Moss and Brycen Heil (plus recent graduate transfer Jordan Knapke), former Smoky Hill players David Hoage and Vincent King, ex-Regis Jesuit player Eddie Gonzales III, former Eaglecrest player Elijah Anderson-Taylor and ex-Vista PEAK player Gene Sledge Jr.