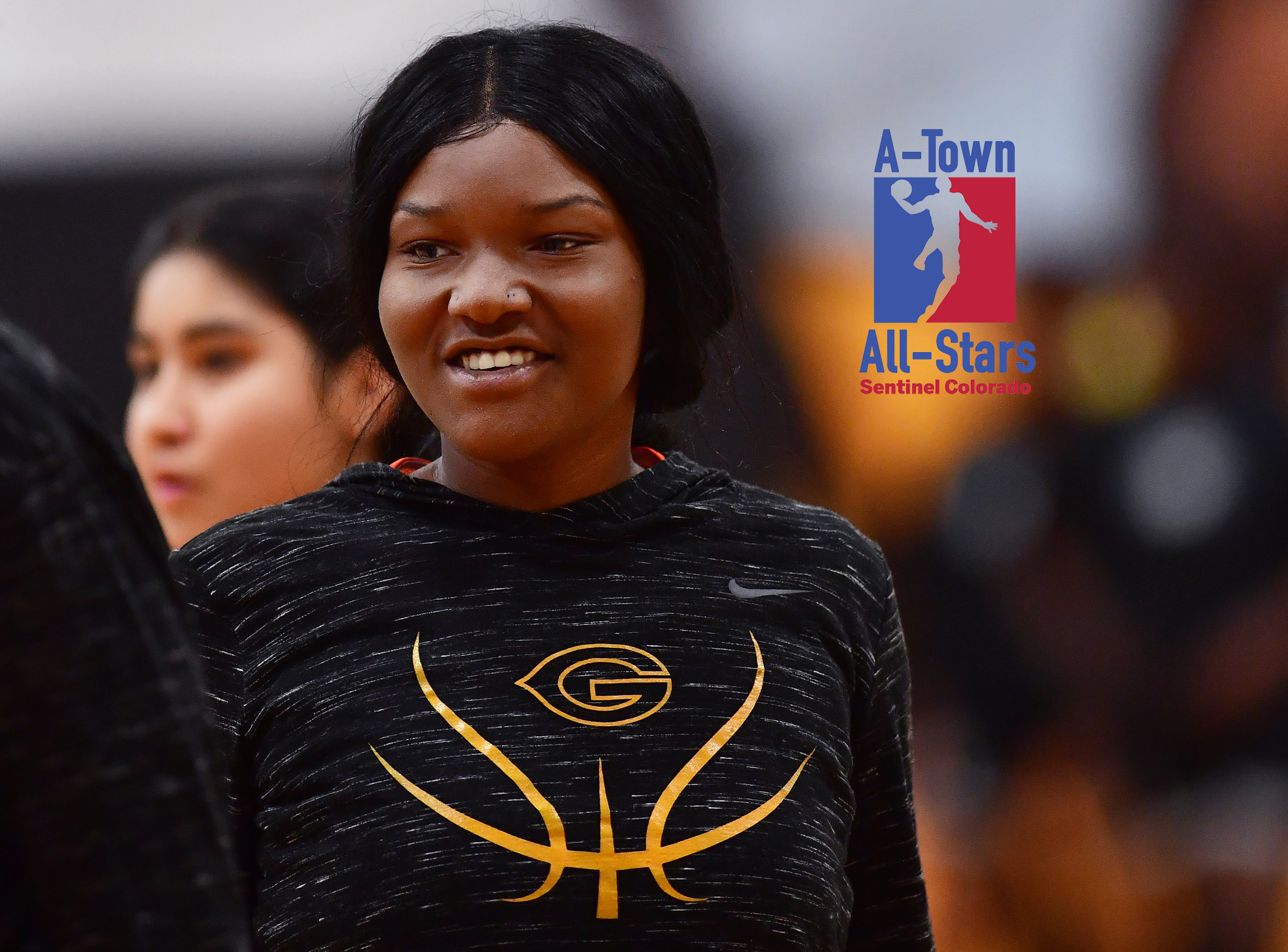 AURORA | A profile look at Gateway senior Aaliyah Taylor who is on the roster of Team West for the 11 a.m. A-Town All-Star Girls Game on March 18, 2023, at Eaglecrest High School (purchase tickets, here):
Courtney Oakes is Sentinel Sports Editor. Reach him at [email protected] Twitter: @aurorasports. IG: Sentinel Prep Sports
AALIYAH TAYLOR
School: Gateway High School
Year: Senior
Height: 5-foot-6
2022-23 averages: 12.1 points, 11.2 rebounds, 4.4 steals, 2.1 assists
Season highlights: The Olympians made the move to the Colorado League this season and coach Kenneth Leverock's group — which didn't have many seniors — finished with a 4-17 overall record. Gateway had one of the league's top talents, however, in Taylor, who was voted onto the All-Colorado League first team on the basketball court after she played volleyball in the fall (where she was an all-league second team selection). She was one of just two players in Aurora (Grandview star Sienna Betts was the other) to average a double-double as she scored in double figures 10 times — with a season-high of 26 points vs. Aurora Central — and had nine games of 10 or more rebounds (topped by a 20-board effort against Thornton). Taylor also led her team in steals (with 80 total) and assists. Taylor earned selection to the A-Town All-Star Game for the first time.
Taylor vs. Aurora teams: vs. Overland (6 points, 3 rebounds, 2 assists, 2 steals); vs. Hinkley (16 points, 10 steals, 6 rebounds); vs. Aurora Central (10 points, 8 rebounds, 6 steals, 3 assists); vs. Aurora Central (26 points, 19 rebounds, 7 steals)