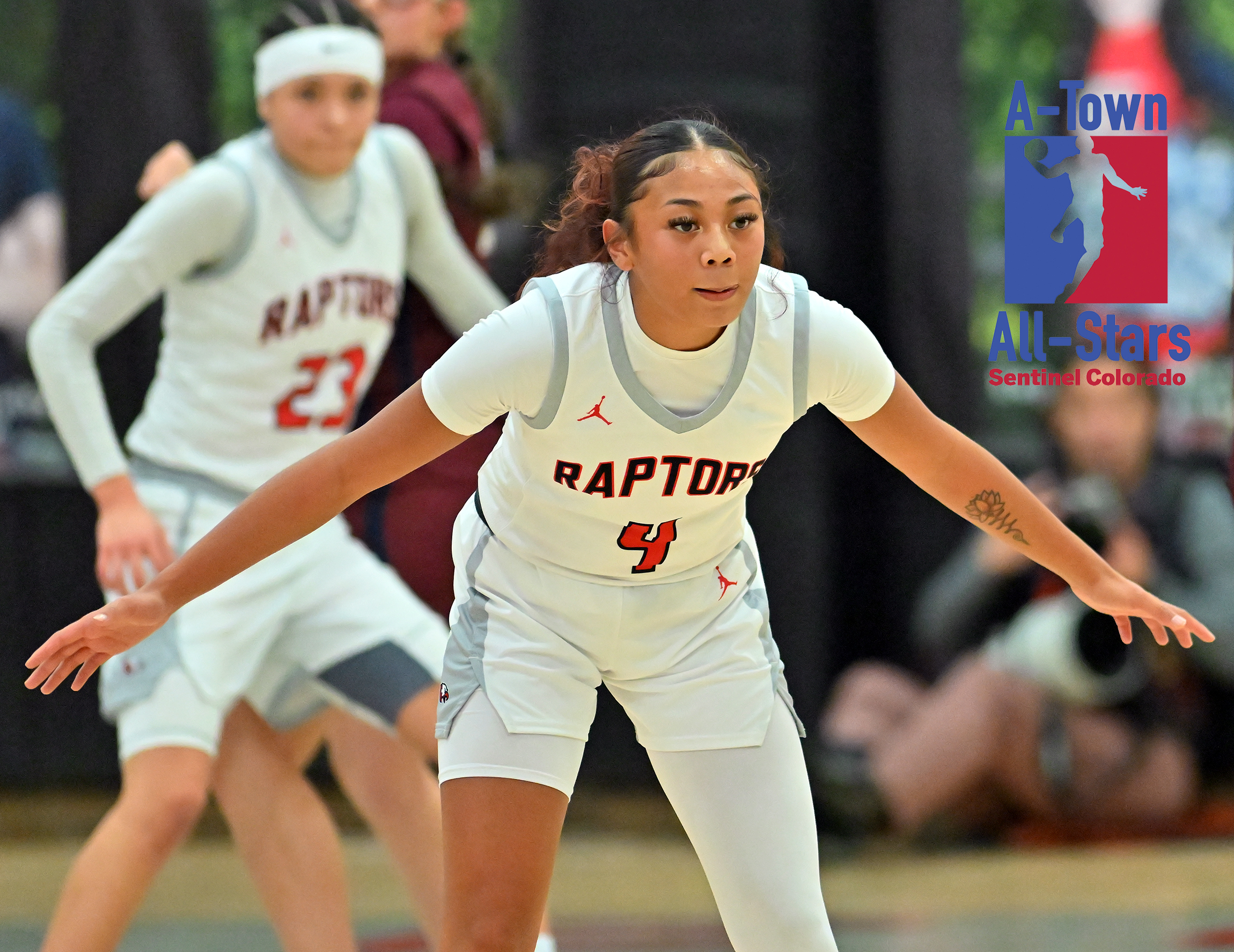 AURORA | A profile look at Eaglecrest senior Anjolene Ramiro who is on the roster of Team East for the 11 a.m. A-Town All-Star Girls Game on March 18, 2023, at Eaglecrest High School (purchase tickets, here):
Courtney Oakes is Sentinel Sports Editor. Reach him at [email protected] Twitter: @aurorasports. IG: Sentinel Prep Sports
ANJOLENE RAMIRO
School: Eaglecrest High School
Year: Senior
Height: 5-foot-7
2022-23 averages: 7.8 points, 3.0 assists, 2.3 rebounds, 2.3 steals
Season highlights: Ramiro was part of a season that turned out to be historically significant for the program, as coach Robby Gabrielli's team picked up 15 victories and notched Eaglecrest's first appearance in the Sweet 16 since 2006. Ramiro earned All-Centennial League second team honors for the second straight season, though her statistical numbers dropped slightly. The Colorado State-Pueblo recruit scored in double figures eight teams and struck for a season-high 18 points in a victory over Prairie View on Dec. 6. Ramiro dished out a season-high eight assists in the Raptors' opening game of the season in California. Ramiro earned selection to the A-Town All-Star Game for the second time, but did not get to play last season when the game was canceled. Her brother, Lian, played in the A-Town-All-Star boys game in 2019.
Ramiro vs. Aurora teams: vs. Vista PEAK (7 points, 4 assists, 2 steals); vs. Rangeview (9 points, 4 assists, 5 steals); vs. Overland (12 points, 3 assists, 4 steals); vs. Cherokee Trail (3 points, 2 rebounds); vs. Smoky Hill (7 points, 3 assists, 5 steals); vs. Grandview (4 points, 6 assists, 4 steals); vs. Cherokee Trail (8 points, 3 assists); vs. Rangeview (11 points, 2 steals)