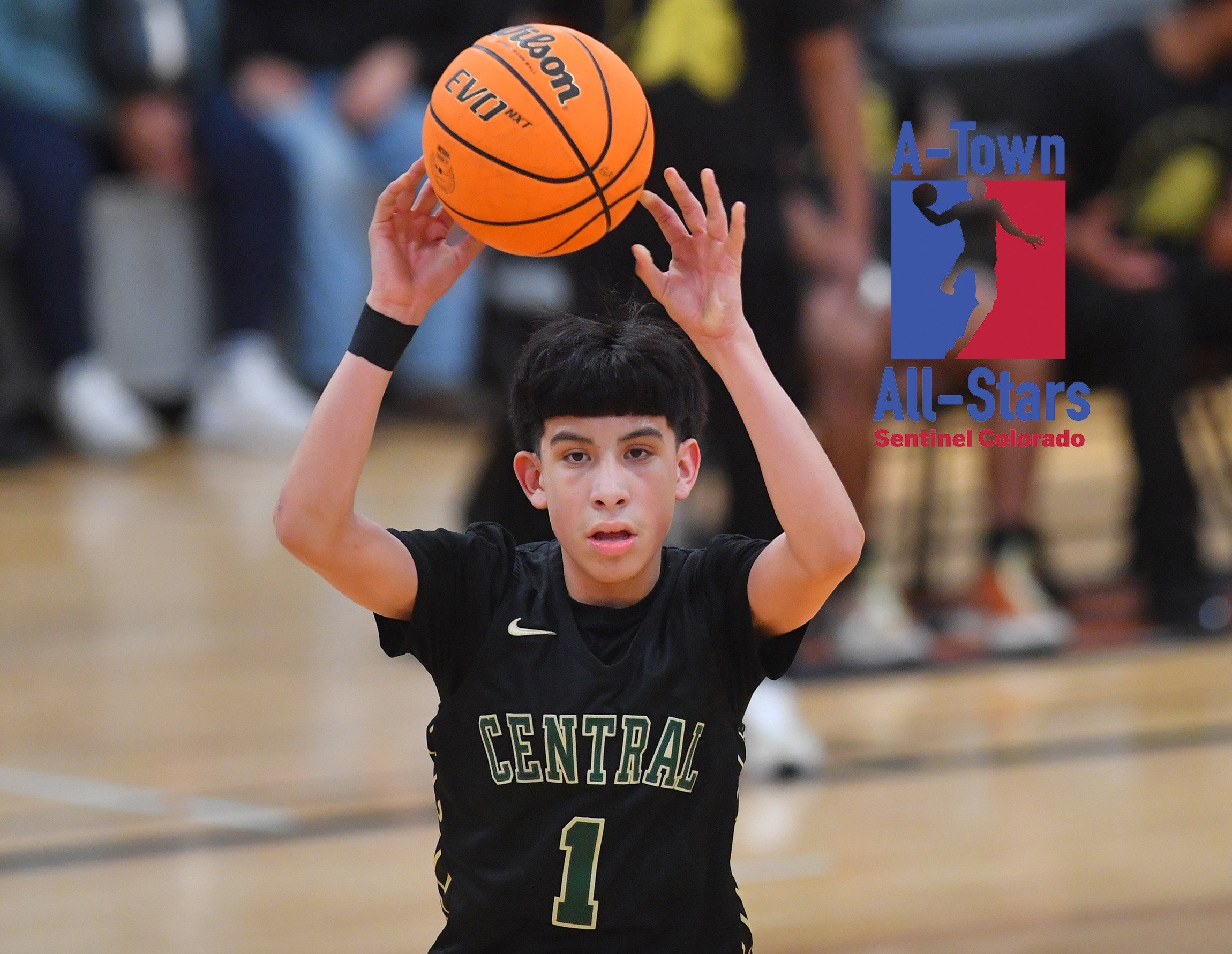 AURORA | A profile look at Aurora Central freshman Alex Flores who is on the roster of Team West for the 11 a.m. A-Town All-Star Girls Game on March 18, 2023, at Eaglecrest High School (purchase tickets, here):
Courtney Oakes is Sentinel Sports Editor. Reach him at [email protected] Twitter: @aurorasports. IG: Sentinel Prep Sports
ALEX FLORES
School: Aurora Central High School
Year: Freshman
Height: 5-foot-7
2022-23 averages: 17.2 points, 2.6 assists, 2.3 rebounds, 1.3 steals
Season highlights: The Trojans finished with virtually the same record as they did last season (10-13), but came on late in the season and ended up as the runner-up in the Colorado League Tournament. Coach Marcus Shelton's Aurora Central team lost its leading scorer earlier in the season, but that gave Flores a chance to show what he was capable of and he did so in a big way. With a combination of outside shooting prowess and ability to create his own shot, Flores had four games with more than 20 points and poured in a season-high 33 in a loss to Adams City Feb. 2. He made 54 3-pointers on the season and 15 of those came in back-to-back contests against Regis Groff (8) and Standley Lake (7). He was the Colorado League's leading scorer by more than three points and was chosen as the league's player of the year. Flores earned selection to the A-Town All-Star Game for the first time.
Flores vs. Aurora teams: vs. Gateway (8 points, 6 rebounds, 3 assists, 2 steals); vs. Hinkley (15 points, 3 assists); vs. Rangeview (9 points, 3 rebounds, 3 assists); vs. Gateway (19 points, 4 rebounds, 2 assists, 3 steals)