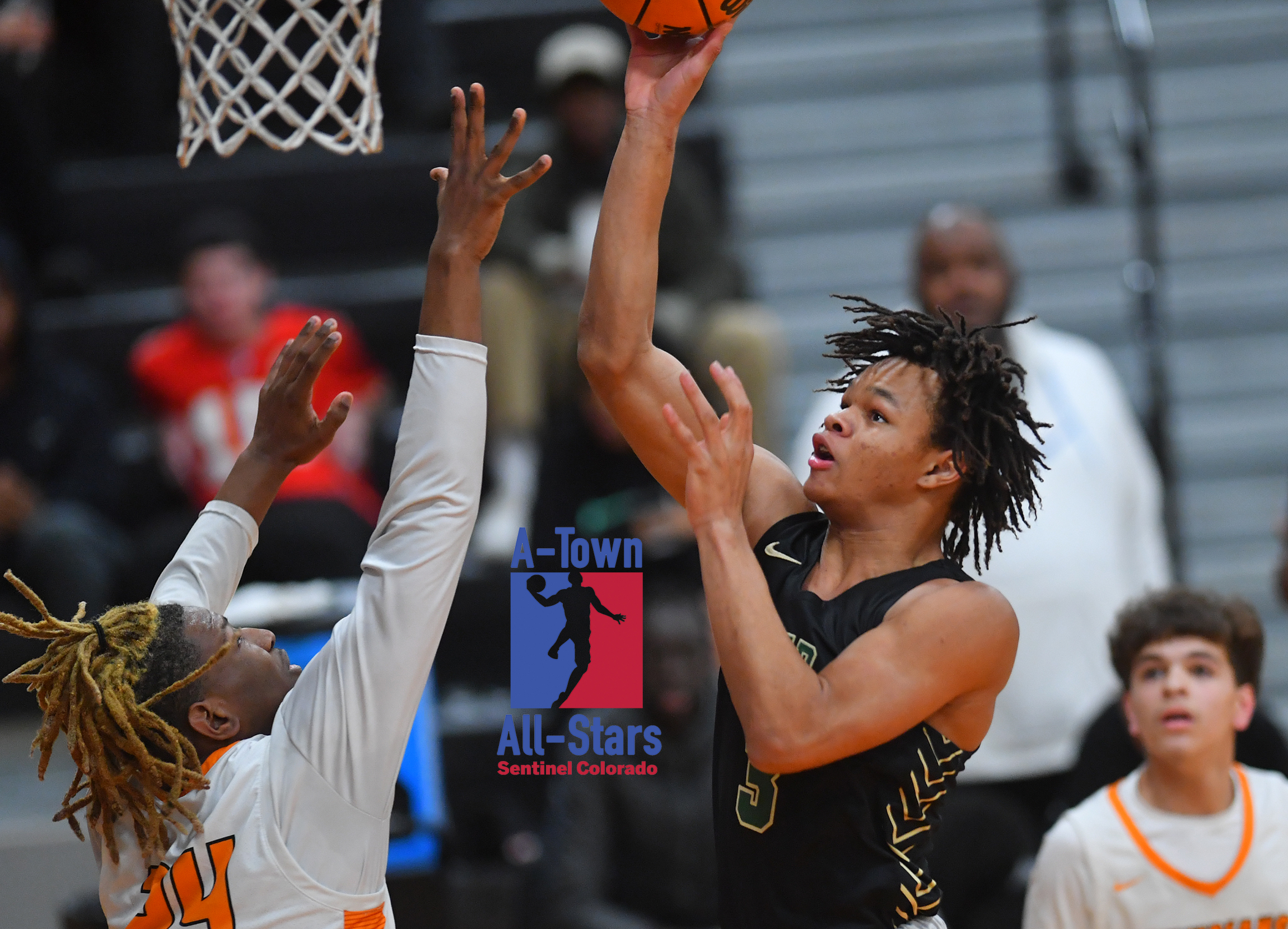 AURORA | A profile look at Aurora Central junior Christopher Perkins who is on the roster of Team East for the 1 p.m. A-Town All-Star Boys Game on March 18, 2023, at Eaglecrest High School (purchase tickets, here):
Courtney Oakes is Sentinel Sports Editor. Reach him at [email protected] Twitter: @aurorasports. IG: Sentinel Prep Sports
CHRISTOPHER PERKINS
School: Aurora Central High School
Year: Junior
Height: 6-foot
2022-23 averages: 8.2 points, 8.3 rebounds, 2.3 blocks, 1.6 steals
Season highlights: The Trojans finished with virtually the same record as they did last season (10-13), but came on late in the season and ended up as the runner-up in the Colorado League Tournament. Coach Marcus Shelton's team needed the all-around contributions of Perkins, who turned right around from football season (when he was an all-league second team performer) in the fall to provide some toughness. He made the All-Colorado League first team with a season in which he led his team in rebounding and shot-blocking, while he was second in scoring average. Perkins had a season-high of 16 points against both Gateway and Rangeview and he was especially effective late in the season with double-digit scoring totals in five of his last seven games. He finished just a shade off the lead in the Colorado League in rebounding after he had eight games of 10 or more rebounds (including a high of 14 against Gateway) and that produced a total of six double-doubles. Perkins earned selection for the A-Town All-Star Game for the first time.
Perkins vs. Aurora teams: vs. Overland (1 point, 7 rebounds, 3 blocks); vs. Gateway (16 points, 13 rebounds, 3 blocks); vs. Hinkley (2 points, 3 rebounds, 6 blocks); vs. Gateway (3 points, 12 rebounds, 2 blocks); vs. Rangeview (16 points, 11 rebounds, 5 blocks, 4 steals); vs. Gateway (9 points, 9 rebounds, 2 blocks)