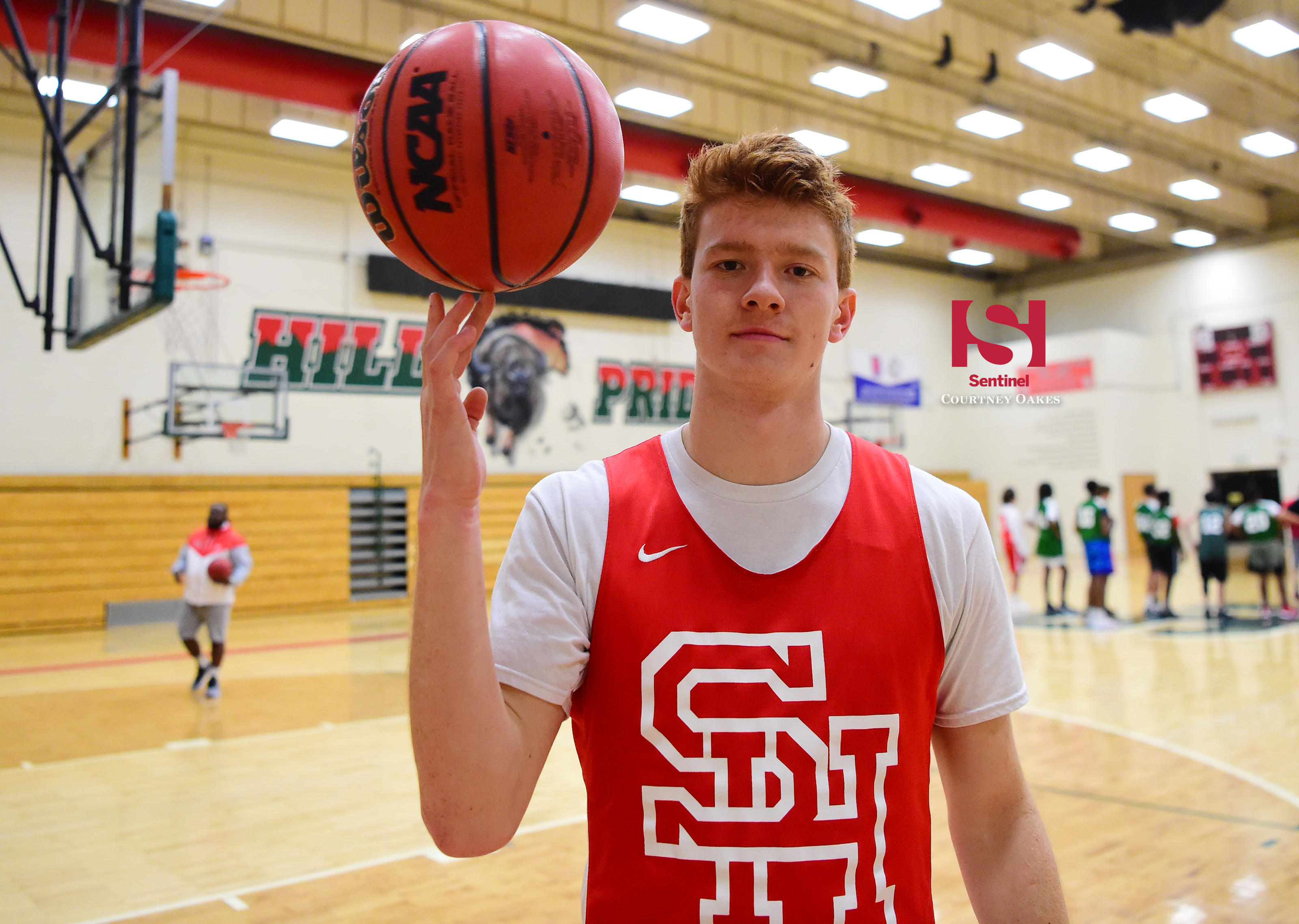 AURORA | Another outstanding prep basketball season around town will have a final celebration March 16 with the return of the annual A-Town All-Star Games.
Continuing its rotation throughout the city, this season's games — the fourth edition for the boys and third for the girls, as presented by Sentinel Colorado — are set to be played back-to-back at Smoky Hill High School on Saturday, March 16, beginning with the girls game at noon.
Following the conclusion of the regular season, at least one player from all 11 of Aurora's Class 5A programs — Aurora Central, Cherokee Trail, Eaglecrest, Gateway, Grandview, Hinkley, Overland, Rangeview, Regis Jesuit, Smoky Hill and Vista PEAK — will be selected by the Sentinel in conjunction with input from all city coaches to fill out 20-player rosters for both games.
The A-Town All-Star boys game made its debut in 2016 at Aurora Central, moved to Cherokee Trail in 2017 and was contested at Rangeview in 2018.
Grandview had a big presence at last season's A-Town All-Star games with several players from the teams that both won Class 5A state championships on rosters.
Last season's A-Town All-Star boys game came down to the very last play of the game when Overland grad Daijon Smith made a 3-pointer to give Team East a 134-131 win over Team West in a game filled with perimeter prowess and high-flying dunks.
Only four players from last season's game — Grandview's Dayne Prim, Regis Jesuit's Jamil Safieddine and the Smoky Hill duo of Kenny Foster and Quinten Rock — didn't graduate. Foster has played in the previous three A-Town All-Star Games.
Last season's A-Town All-Star girls game ended with a 60-52 victory for the Fran Belibi-led Team East. The Regis Jesuit star scored a game-high 22 points — including a surprising 3-for-3 performance from 3-point range — in the win.
Only nine of the 20 players in last season's girls game graduated, leaving 11 players who could earn their way back into the game: Cherokee Trail's Destinee Paulk, Eaglecrest's Raquel Turner and Hidaya Thornton, Grandview's Alisha Davis and Allyah Marlett, Rangeview's Angel Broadus, Regis Jesuit's Belibi and Avery VanSickle, Smoky Hill's Andrea Ekiko and Vista PEAK's Kaya Evans and Denali Hughes.
A slam dunk contest is also being planned in between games.
Stay tuned for more details on ticket prices and schedule, as well as full game rosters and player bios.
Courtney Oakes is Sentinel Sports Editor. Reach him at 303-750-7555 or [email protected] Twitter: @aurorasports. FB: Sentinel Prep Sports