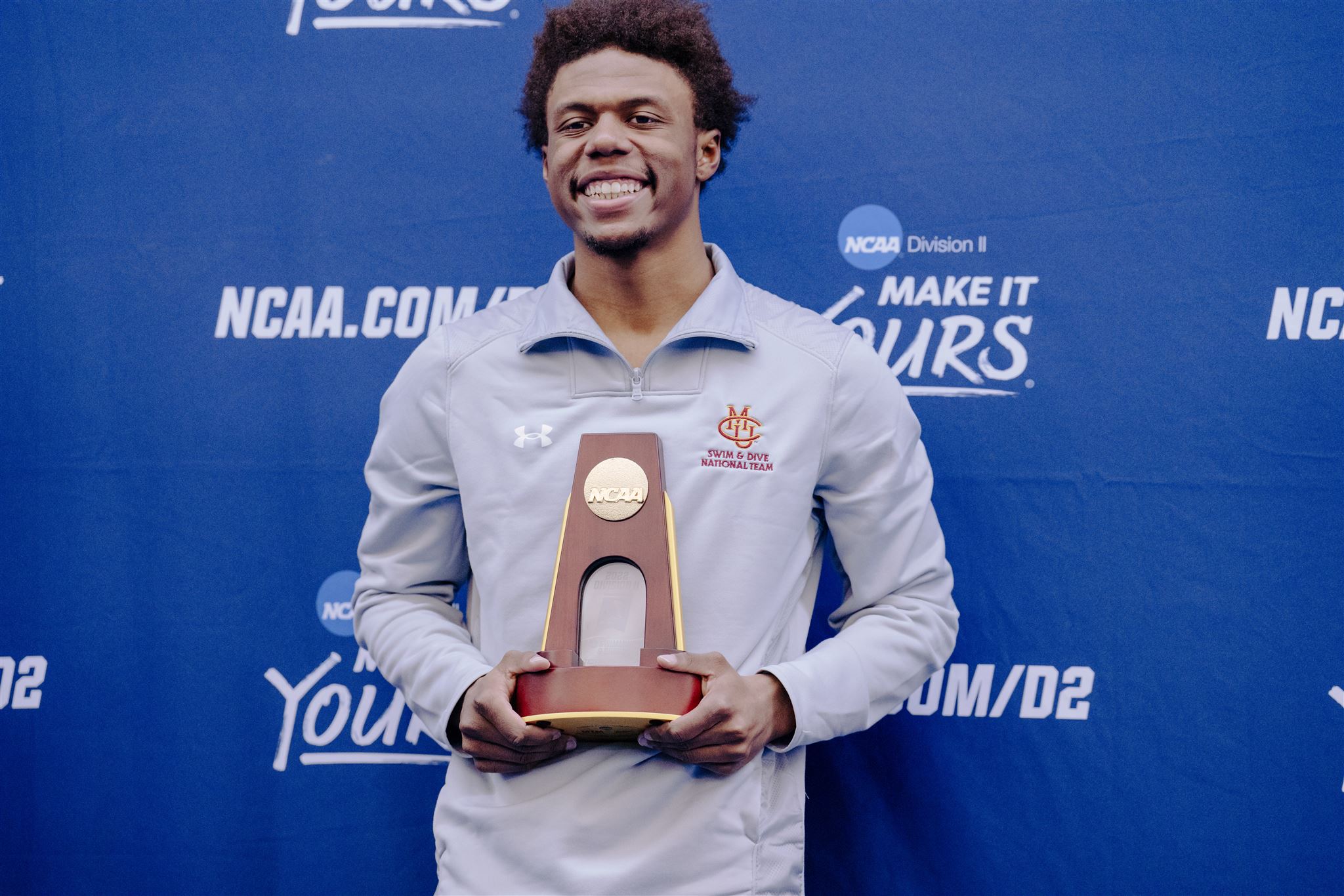 Former Aurora Public Schools star diver Isaiah Cheeks has continued to ascend in his sport since he left the prep ranks.
Cheeks — a Rangeview graduate who finished seventh at the Class 5A state meet as a senior in 2018 as part of the APS co-op boys swim team — capped his redshirt sophomore year at Colorado Mesa University by winning the Division II national champion in the men's 3-meter diving competition Friday in Greensboro, North Carolina.
With score of 537.75 points, Cheeks became Colorado Mesa's second national champion as he joined Ammar Hassan, a multiple-time national champion in 2018, 2019 and 2021.
Cheeks — who finished fourth in the 1-meter competition earlier in the week — trailed Julio Osuna Kelly of Indianapolis by 11.2 points after the prelims, but his finals performance earned him 11.6 more points than Kelly.
FRIDAY, MARCH 12: Former Rangeview High School star Matt Johnson II is on the verge of dancing.
Johnson II and his University of Northern Colorado men's basketball team attempts has a chance to win the Big Sky tournament Saturday night and come away with an automatic berth in the upcoming NCAA men's basketball tournament in the process.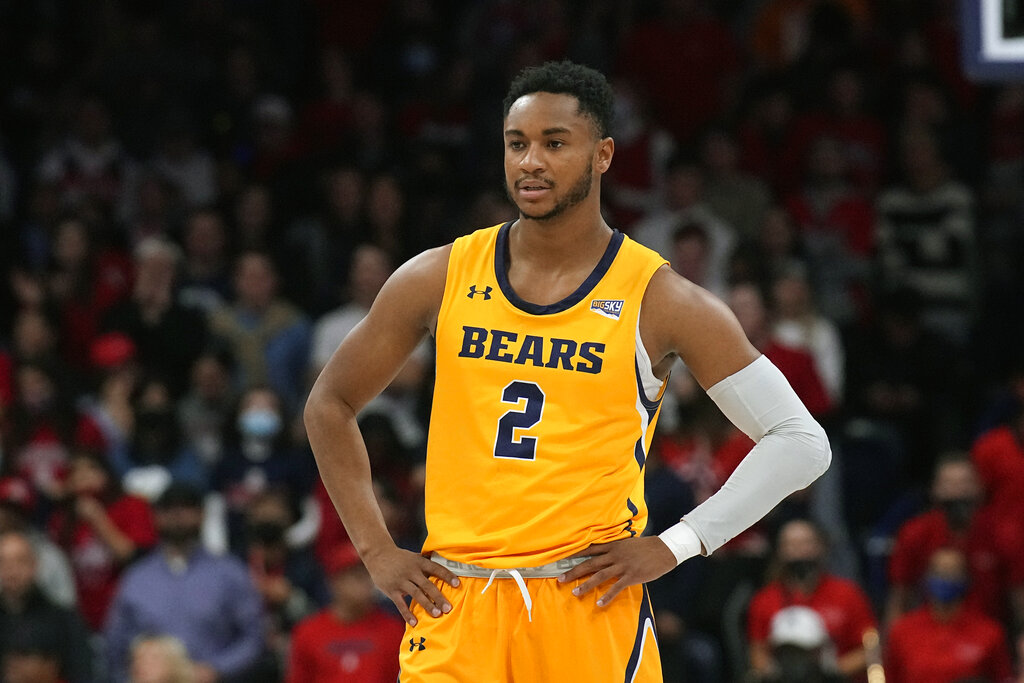 Johnson II and the Bears (20-14) take on top-seeded Montana State (26-7) at 6 p.m. at Central Arena in Boise, Idaho. The teams meet for the third time with each team owning a victory, while the winner of this matchup gets the biggest prize.
Northern Colorado was led by another former Colorado prep star — Denver East graduate Daylen Kountz with 36 points — in an 86-79 semifinal win over Portland State in which Johnson II had eight points. Johnson II had 24 the previous night in a 68-67 quarterfinal win over Eastern Washington.
For the season, Johnson II is second on the team in scoring average at 14.1 points per game and leads the team with 127 assists in 33 games. As a senior at Rangeview in the 2016-17 season, Johnson II led all Aurora prep players in scoring average at 21.8 points per game and garnered EMAC Player of the Year honors for coach Shawn Palmer's Raiders, while he also played in the A-Town All-Star Game.
THURSDAY, MARCH 10: Snow and cold stopped a lot of Aurora spring teams from making their regular season debuts Thursday, but it couldn't stop the volleyballs from flying in a few gyms around town.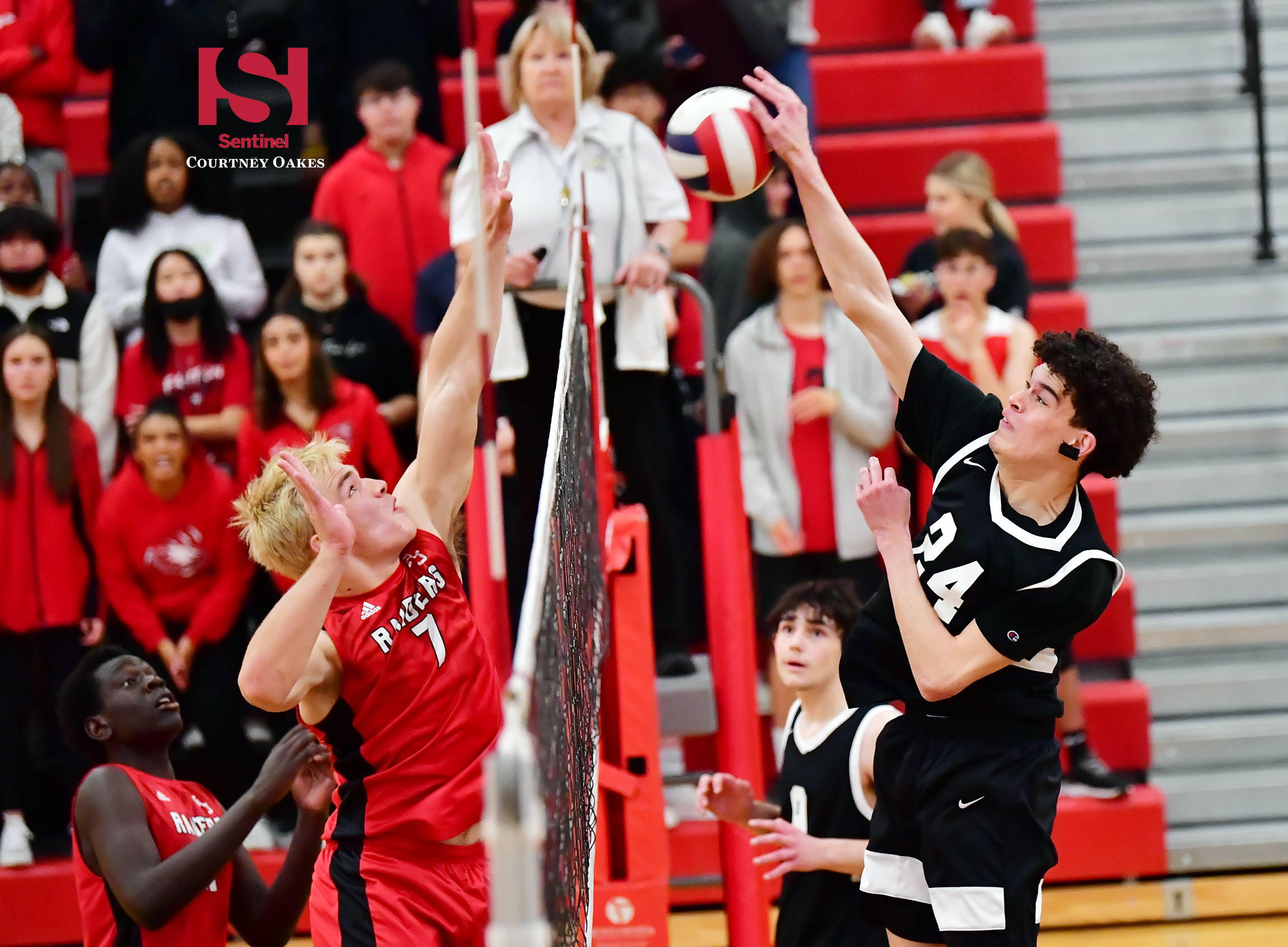 The Eaglecrest and Grandview boys volleyball teams both opened their seasons in impressive fashion by earning sweeps on their home floors against Regis Jesuit and Highlands Ranch, respectively, while Cherokee Trail needed four sets, but got it done with a road win at Legend.
The Nest saw an opening matchup between the Raptors and Raiders — both qualifiers for the first sanctioned boys volleyball state tournament last season — and coach Chad Bond's Eaglecrest team earned 25-17, 25-20, 25-15 victory over coach Kristi Gauss' Regis Jesuit team. Senior Alfred Maiava dished out 28 assists and junior Ayden Shaw racked up nine kills, while each had three service aces in the victory.
Grandview downed Highlands Ranch in three sets as well.
For full results, see Aurora prep sports scoreboard, here.
— The Grandview girls basketball team earned a spot in the Class 5A state championship game for the fifth time in the past six seasons with a 14-point win over Highlands Ranch in a late night contest at Denver Coliseum. Details, here.
— The Lotus School For Excellence boys basketball team had its season come to an end in the Great 8 round of the Class 2A playoffs at the Budweiser Events Center in Loveland. The eighth-seeded Meteors fell to top-seeded Yuma 63-42 to finish the season 19-5. Adani Hassan had 19 points for Lotus, while Elias Dessalegn had 13.
WEDNESDAY, MARCH 9: Gatorade dished out its list of winners of its players of the year in girls basketball across the country Wednesday and Grandview's Lauren Betts was honored as Colorado's best for a second straight season (story, here).
When the 6-foot-7 Stanford-bound hoops star got added to the list of boys and girls athletes from Aurora high schools to win accolades from Gatorade, she became the 32nd local athlete between 10 different sports to receive the honor since they were awarded starting back in the 1980s.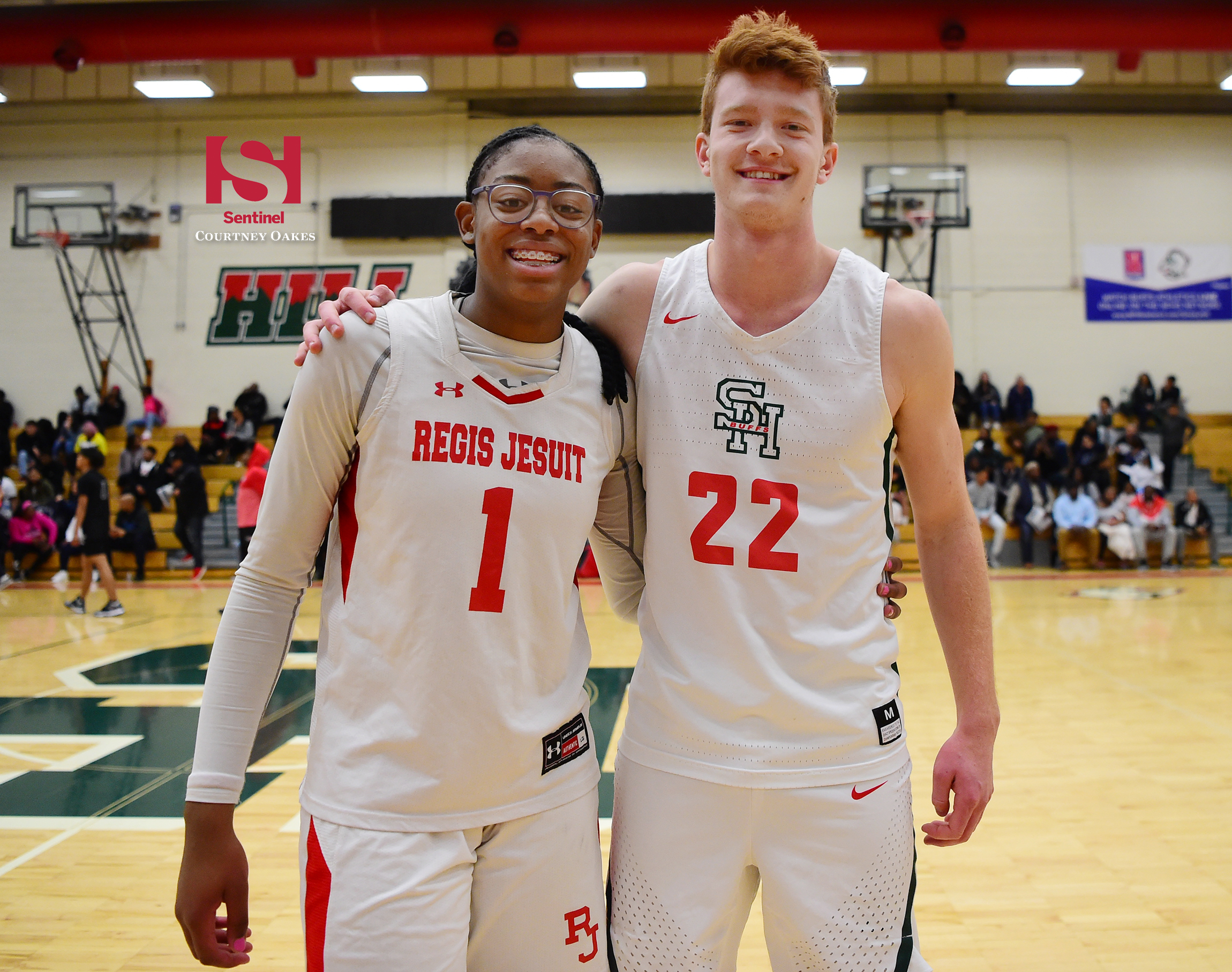 Betts is the fifth girls basketball player from a city program to earn the Gatorade Colorado Player of the Year as the sport has tied football and boys track & field for the most winners from Aurora all-time.
Betts is in exclusive company as far as Aurora Gatorade Colorado winners as well, as she is the sixth athlete to earn two or more of them in her career.
The gold standards are Smoky Hill track & field star Megan Kaltenbach — who won the honor in her sport in 2001, 2002 and 2003 — plus Grandview girls basketball star Michaela Onyenwere, who swept the award in three straight seasons from 2015-17, while Betts joins Smoky Hill boys soccer player Miguel Rosales (2006 and 2007) and boys basketball players in Bud Thomas of Regis Jesuit (2009 and 2010) and Colbey Ross of Eaglecrest (2016 and 2017) as two-time winners.
All-time list of Aurora's Gatorade Colorado Players of the Year by sport, here
TUESDAY, MARCH 8: A serious knee injury derailed Mikenzie Jones' prep basketball career at Vista PEAK a bit, but she announced some good news Tuesday via social media.
The 6-foot-2 senior front court player, who rehabbed and returned to the Bison following winter break and helped them reach the second round of the Class 5A state playoffs, announced her verbal commitment to play at the University of Denver.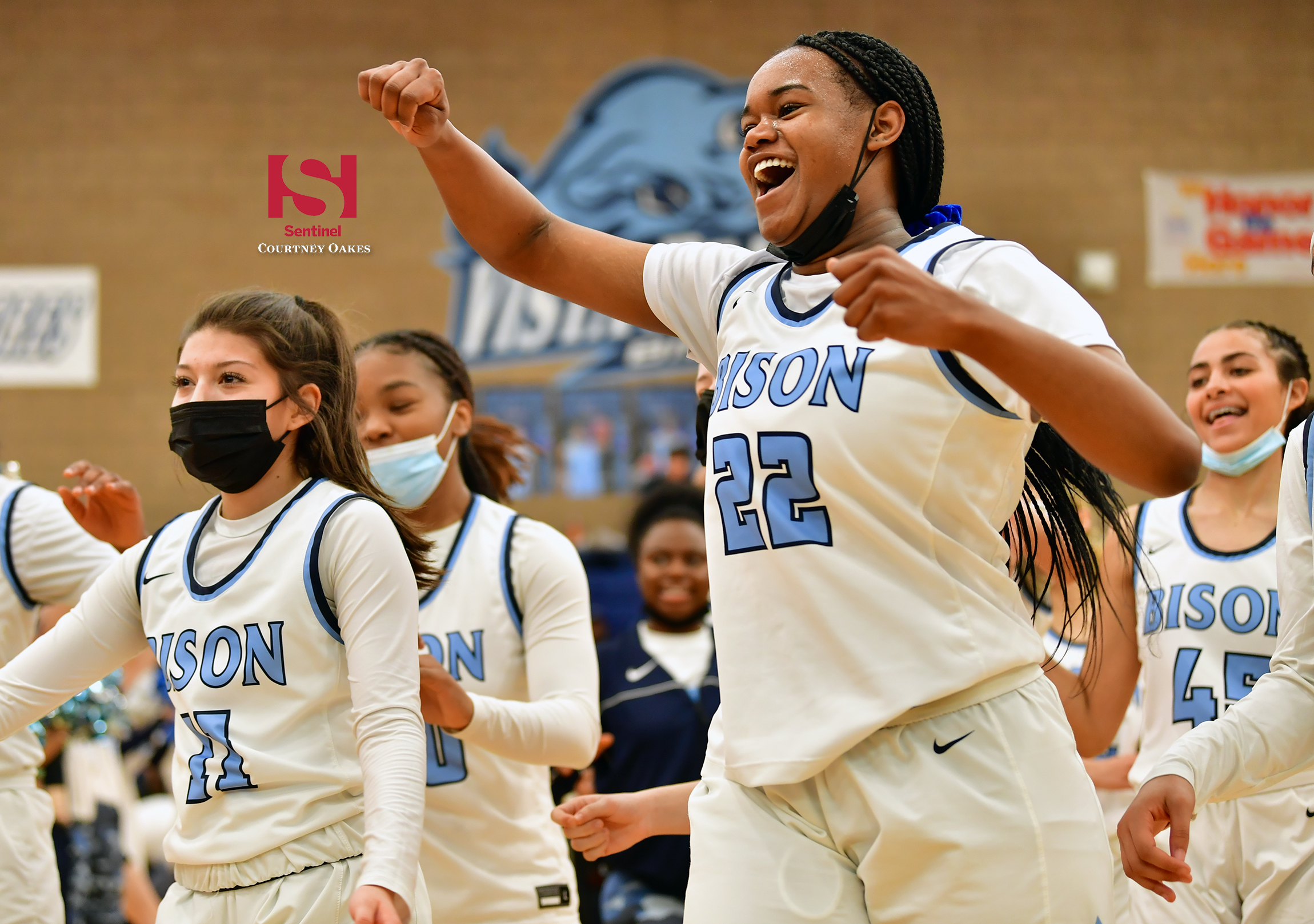 "It's been a long journey, but the journey is just beginning," Jones said on Twitter. "It's at this time, I am excited to say that I am committing & continuing my athletic and academic (career) at the University of Denver. GO PIOS!"
Jones was limited to nine games in her junior season and missed the first nine games of this season for coach Howard Payne's Vista PEAK team. She got back on the court on Jan. 7 and played in the final 16 games for the Bison and averaged 12.4 points, 8.5 rebounds and 4.8 blocked shots per game for a team that lost to Cherry Creek in the second round.
Along with senior teammate Breanna Jefferson — 5A's leading scorer — Jones is scheduled to represent Vista PEAK at the upcoming A-Town All-Star Game on March 21 at Overland.
— The Colorado High School Activities Association has a new commissioner and it is a familiar face to those in Aurora. Michael Krueger, the highly-regarded district athletic director for the Aurora Public Schools from 2014-2018, emerged from three finalists to be named the 10th commissioner as he takes over for Rhonda Blanford-Green on July 1. Story on Krueger's hiring, here.
MONDAY, MARCH 7: Dennis York has taken over as Hinkley's head football coach as he tries to provide stability for a program reeling from the tragic death of former coach T.C. Newland three months earlier. Story on York's hiring, here.
— Sports Editor Courtney Oakes