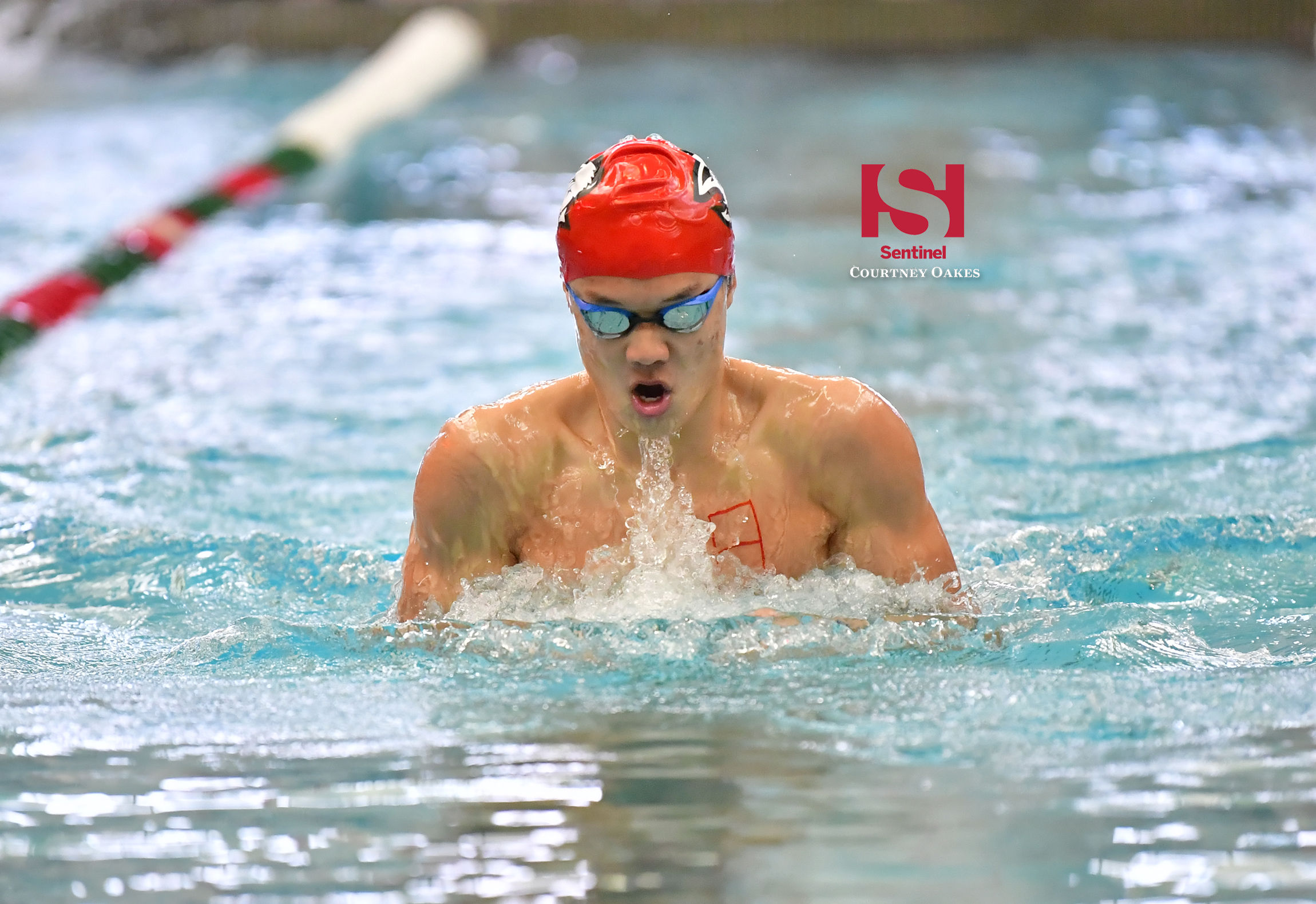 Smoky Hill's Daniel Yi will have his name displayed on the wall at another pool after his performance in dual meet competition Tuesday.
The sophomore standout won two events to help the Buffaloes to a 107-73 Centennial League win at Grandview and his performance in the 100 yard breaststroke proved to be record-setting, at least when it comes to the Wolves' venue.
Yi touched the wall in 59.53 seconds to take down Grandview's pool record in the event, which had stood since 2006 when former Wolves' star Ben Biefnes clocked a 1:00.06. Biefnes went on to swim at Texas Christian.
Yi also won the 50 yard freestyle.
TUESDAY, MARCH 29: Lauren Betts takes the national stage Tuesday at the 45th annual McDonald's All-American Game.
The Grandview High School star — who just helped the Wolves win the Class 5A state championship — is in Chicago to play at Wintrust Arena in the girls game featuring the top 20 players from the entire country.
Betts is part of Team West and teams with Colorado's other selection — Raegan Beers of Valor Christian — in the game scheduled to be televised on ESPN2 at 4:30 p.m. MT.
Betts also was one of the finalists for the Morgan Wootten National Player of the Year Award, which has been given out since 1997 and recognizes the McDonald's selection that best "exemplify outstanding character, exhibit leadership, and embody the values of being a good citizen in the classroom and the community." The award went to KiKi Rice of Sidwell Friends School in Washington, D.C.
MONDAY, MARCH 28: Brandon Alconcel is set to lead his second Aurora prep football team as head coach, as the former Rangeview coach has been hired at Smoky Hill the school announced Monday.
The hiring ends a six-week search for Smoky Hill to replace Tom Thenell, who had a successful four-season run with the Buffaloes, but revealed in February that he had accepted the job as offensive coordinator at Colorado Mesa University. Thenell led the Smoky Hill program to a 28-13 record and three Class 5A state playoff appearances over the past four seasons.
Alconcel is no stranger to Aurora football, having served as an assistant as Overland before he became the head coach at Rangeview in 2017. He led the Raiders for three seasons with a record of 8-22 before he stepped down after the 2020 season. Alconcel also worked with Eaglecrest in the past.
Aurora has new coaches in place at Cherokee Trail (Justin Jajczyk), Eaglecrest (Mike Schmitt), Hinkley (Dennis York) and Rangeview (Chris Dixon) as well ahead of the new season in the fall.
— Sports Editor Courtney Oakes