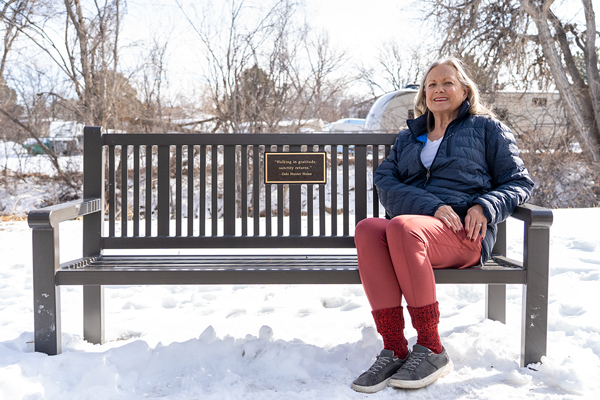 A splintered board. A tree with blood on it. Her clothes, also bloody. Her bruised body after she was newly admitted to the hospital.
Those are some of the photos that Debi Hunter Holen looked at during the November trial for the man who assaulted her on the High Line Canal trail more than two years ago. Last month, he was sentenced to 25 years in prison.
Hunter Holen, a longtime Aurora resident and former city council member, says she has refused to let the attack define her or even let her stop walking on the trail, but it has irrevocably changed her life. More than two years later, she's still wondering what exactly to take away from the experience.
"I feel like there's something I need to do with this, and I don't know what it is yet," she said.
In the early morning of July 11, 2020, Hunter Holen walked along the High Line Canal trail with her friend Carlee Cellar. An avid walker who lives close to the canal, Hunter Holen went on a walk along the trail by herself or with a friend just about every day.
That morning, the pair passed a man who was beating a large piece of wood against the ground at part of the trail near East Second Avenue and North Oswego Street. He became angry and then lunged for Hunter Holen.
The man, later identified as Julio Gonzalez, began beating Hunter Holen with the wooden board until it splintered. Cellar ran away from the attack and called 911.
Hunter Holen said that at the trial, Cellar testified that as she was running away, she could hear Gonzalez beating her.
"She kept hearing the thud of him hitting me while she ran to get help," Hunter Holen said.
Hunter Holen learned a lot about the attack for the first time at the trial, in part because she had been instructed not to talk to other witnesses and in part because she didn't remember much of what happened. 
She said she didn't know that she had a brain bleed or a punctured lung, or that Gonzalez attacked her because he was schizophrenic and heard voices in his head that were telling him to hurt her, according to his attorneys.
"I remember saying or thinking the words 'make him stop, it hurts,'" Hunter Holen recalled later. She remembered briefly being in an ambulance, but doesn't remember the ride to the University of Colorado Hospital, where she then remained for the next six days.
By the time police arrived, Hunter Holen was "completely unresponsive" and had severe injuries to her head and body, according to an arrest affidavit for Gonzalez. The index finger on her left hand was almost completely severed off and the tendon was visible, the affidavit said.
Today, Hunter Holen has recovered significantly but described her reality as more of "a new normal" instead of a return to what she used to feel like. She still doesn't like people to touch her hair or scalp, which had over 32 staples in it.  She struggled for a long time to find a hairdresser she felt comfortable seeing. And the mobility to her left hand has not fully returned.
"I wanted to be able to use my finger so I could cut an onion, and I can almost cut an onion without it slipping," she said. "But the movement is so limited."
Hunter Holen doesn't remember her first several days in the hospital, and says she pieced together what happened to her slowly from hearing her family members discuss it. Her husband, Bill Holen, was by her side the entire time.
"I don't know how he did it," she said.
At the sentencing hearing at the Arapahoe County Justice Center on Jan. 18, Bill Holen spoke about his experience as a military veteran who suffered from PTSD. His wife had been there for him during his struggles, he told Judge Ryan Stuart, and he knew the depth of what she was suffering.
Along with her injuries, he also noted the financial burden of the attack — insurance covered most of the treatment, but the couple was still left with about $50,000 in medical bills, he said.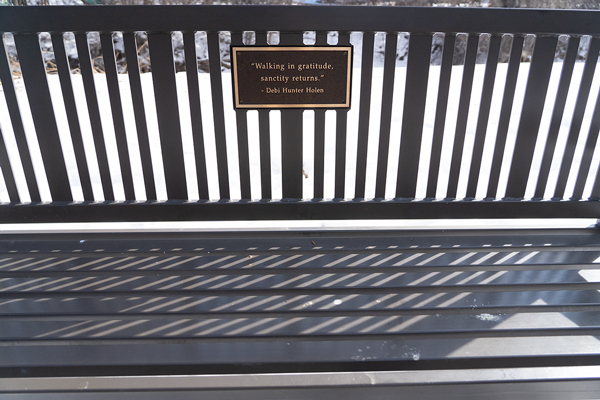 Hunter Holen's attack drew headlines in part because of the random nature of a violent assault and her and Holen's stature in the community. Hunter Holen served on the Aurora City Council from 2011 to 2015, and Holen is a current Arapahoe County Commissioner.
Their lives in local politics also became a point in the trial. Gonzalez's defense team tried to imply that because Holen is a sitting politician, then-District Attorney George Brauchler had given Gonzalez harsher charges than the attack deserved.
In his impact statement, Holen said he was hurt by the allegation that he misused his position to influence the District Attorney's office.
"This case was decided on facts, not assumptions," he said.
Hunter Holen was also upset — but at the same time, she said it may have worked to her benefit.
"I have said since the beginning, thank God my husband is a county commissioner, and I am a former city councilmember, because I feel that every effort was made to pick him up and get him off the street, and he was not able to hurt anyone else," she said.
The attacker was newsworthy, too, because of his history.
In an arrest affidavit, police said Gonzalez had fled the scene by the time they arrived. That same afternoon, he was apprehended by police at a local Target for inappropriately touching a woman inside the store. In a bizarre coincidence, the victim in that case was an Aurora city councilmember at the time.
Gonzalez was charged with harassment and released at the scene due to COVID-19 restrictions, and arrested for the attack on Hunter Holen after he returned to a homeless encampment by the trail later that day.
Gonzalez was wearing an ankle monitor at the time of the attack that placed him at the scene of the crime, the affidavit said. He was also identified using surveillance footage from a residence abutting the trail.
It was later discovered that Gonzalez, a native of Guatemala, had been released from the Denver Justice Center less than 12 hours before the attack against Hunter Holen. He had been arrested July 9 by Denver police on assault and battery charges.
Gonzalez legally entered the country through Orlando, Florida, but overstayed his visitation status and had been illegally living in the U.S. for more than three years at the time of the attack, according to ICE officials.
Denver jail officials and ICE traded blame for his release. ICE claimed that authorities at the justice center refused to honor an immigration detainer that had been filed against him, while the Denver Sheriff's Department said it had faxed ICE a notification of his release.
After being arrested for attacking Hunter Holen, Gonzalez was later charged for a similar attack that had taken place on the trail on July 8 against a woman riding her bike along the trail with her two daughters. The woman was able to escape on her bike and later identified him as the perpetrator, according to court documents.
When Hunter Holen found out that Gonzalez had just been released from a jail before assaulting her, she said she was initially very angry. After finding out more about his life circumstances during the trial, she's still angry, but not just at him.
Hunter Holen said that Gonzalez's legal team described a life that included being raised by an immigrant single mother — who kicked him out of the house at one point because she was so overwhelmed with dealing with him — struggles with severe mental illness and run-ins with law enforcement, after which he was released from confinement with no resources and no way to get help.
"This individual has been let down by every institution he has been in," she said of Gonzalez.
During the trial, a jury declined to find Gonzalez guilty of attempted murder but also rejected the defense's argument that he should be found not guilty by reason of insanity. He was ultimately deemed guilty of first and second degree assault.
Gonzalez's sentencing hearing was an object lesson in the difficulties of delivering justice for criminals with severe mental illness. Stuart and Gonzalez's attorney Andrea Kremer both said that they did not believe he would have attacked Hunter Holen if he had been receiving the proper mental health treatment.
Asked to weigh in on his sentence, Hunter Holen told the courts that she wanted Gonzalez to take accountability for what he did and to be in a place where he couldn't hurt more people, but also to have the opportunity to get help for his illness.
"I want him to be held accountable for what he did, but at some point to be held accountable you have to realize what you did," she said.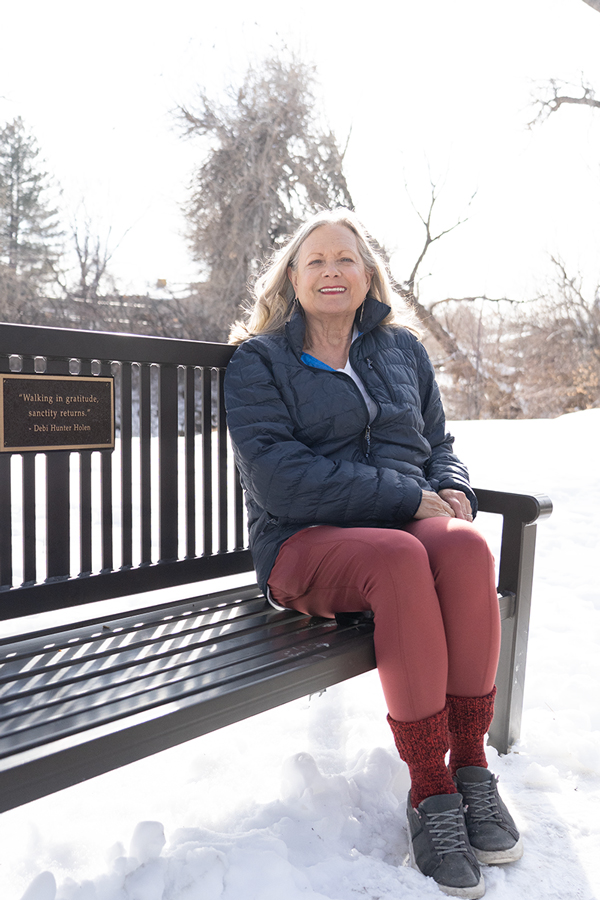 Speaking to the judge at the sentencing, Kremer said the Department of Corrections has extremely limited mental health resources and that it is incredibly unlikely he will get any treatment beyond being medicated for his schizophrenia.
"The reality is that this is purely a punitive sentence at this point," said Kremer, who held back tears at one point while describing Gonzalez's predicament.
Gonzalez, who Kremer said was "struggling very badly with his mental health right now," did not speak at the hearing. Kremer said that since being medicated, he had expressed nothing but remorse for his actions.
"To the extent that it matters to them, Mr. Gonzalez is extremely sorry and horrified by what happened" to Hunter Holen and Cellar, she said.
"Prison isn't going to fix Julio" and the longer he is incarcerated the longer it will be until he can get serious treatment, she said, asking the judge to impose the minimum sentence of 10 years in prison.
After listening to Kremer and the prosecuting attorneys, who asked Gonzalez to be sentenced to 24 years in prison, Stuart left the courtroom for about 15 minutes before returning to impose his sentence. As he did, he expressed frustration with the limits of his ability. He said he respected the jury's decision to reject the insanity plea, but that it might have been better for everyone if they had accepted it.
"What Mr. Gonzalez needs is to be in a locked mental health facility for the rest of his life or until he's rehabilitated," Stuart said. "That's how we keep our community safe, that's how we treat people in a dignified way, that's how we prevent crime. I feel like that would maybe be the just sentence I could impose — but I can't, I don't have that authority under the law."
Stuart ultimately sentenced Gonzalez to 25 years in the Department of Corrections and three years of mandatory parole with credit for the more than 900 days he's already spent in jail. He was also given several other sentences that will run concurrently.
Hunter Holen said she's determined not to let the attack reshape her life. While she struggled psychologically in the immediate aftermath, she credited the outpouring of support from the community with helping her to recover.
After the assault, former Aurora police chief Vanessa Wilson called Hunter Holen and said she would walk the High Line Canal trail alongside her when she was ready. A month later, the two, Cellar and another friend of Hunter Holen's took to the trail, passing the spot where the attack took place. 
Two weeks later she asked Wilson to take another walk with her, and after that decided to walk along the trail by herself again.
"And once I did that it was better," she said. "It was a lot better. But I had to do it by myself."
Hunter Holen walked 2,022 miles last year for 2022 — much of it along the High Line Canal — and has a goal to walk 2,023 miles this year. She still loves walking, but now she's more observant of her surroundings. She carries mace or a noisemaker.
About a year after the attack, the High Line Canal Conservancy installed a bench in Hunter Holen's honor near where the attack took place. It has a plaque with the words "walking in gratitude, sanctity returns," which Hunter Holen selected.
Most days, she is able to walk by the spot where it happened without issue.
"Usually when I walk by there I don't even think about it," she said. "It's kind of blended into the area. It's not separate or special anymore."
In her victim impact statement during the sentencing, she spoke about the long term effects the attack has had on her life but also her refusal to live in fear.
"I was victimized," she said. "I was not and continue to not be a victim. I shared this with the defense team as well, that while this attack was random, I am thankful it was me. Their client was no longer able to violently victimize others. The impact that day has had on my life is profound. It is clear I have unfinished business."