Supply chain challenges got you frowning at your holiday shopping list?
Look no farther than your own (Colorado) backyard for gifts that are both gettable and unforgettable.
Whether it's food, fun or now-for-something-completely-different, Aurora and beyond has answers for every pesky time you ask, "what am I going to get them?"
Read on for some ideas from Sentinel staffers about how to offer
something different for this giving season, putting a local link in your
hometown supply chain.  
Clearly Colorado
REI Co-Op membership  $20 | www.rei.com 
We all have that one friend who just moved here. They're probably fresh off I-70 from some Midwestern, mid-sized town or fleeing from Texas or California in search of some of that crisp Rocky Mountain air (but also probably real estate). Give them a warm welcome with the first item on the You Now Live In Colorado starter pack: an REI Co-Op Membership. They'll be sporting a Patagonia atop Mt. Bierstadt in no time.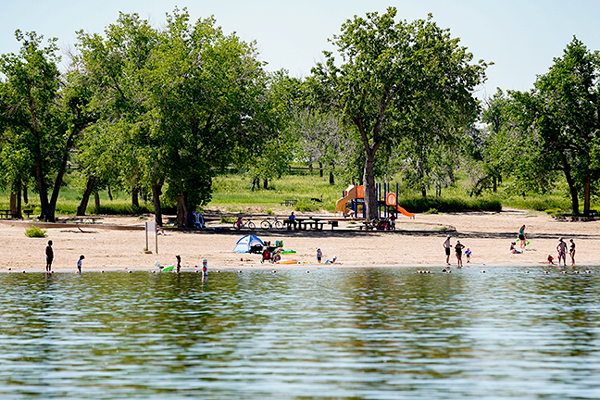 Colorado State Parks Pass $80 per vehicle or $120 per household | www.cpw.state.co.us
It may not be the flashiest looking item in any given Christmas stocking — a green sticker doesn't exactly pop in the way a new iPhone might — but a Colorado state parks pass is a ticket to adventure that provides an ROI far longer than a hippo-shaped bath bomb. For four Alexander Hamiltons, the pass provides access to dozens of green spaces across the state, from Cherry Creek State Park and Castlewood Canyon just a toss from Aurora's borders, to the brand new Fishers Peak area outside of Trinidad. Prepare to bedeck the corner of your windshield with one more decal this winter and get ready for 12 months of trips across the Centennial State. 
America the Beautiful Pass $80 | www.store.usgs/gov/pass 
Why stop with the golden ticket to Colorado Parks and Wildlife system when you can ensure access to four of Colorado's most treasured places in 2022? For the same price as a state parks pass, you can nab a year-long national parks pass to peep the likes of Rocky Mountain, Mesa Verde, Black Canyon of the Gunnison and Great Sand Dunes National Parks. Visitations skyrocketed at these areas as the pandemic thrust everyone and their sister into the outdoors in 2020 and 2021, but here's to hoping that Chad returns to LoDo again and park attendance floats back to earth in 2022. 
For the Foodie
Create cooking class $59-$99 and up | www.createfoods.co 
If you give a man a fish, you feed him for a day. If you give a man a cooking class from Create, you level up his kitchen game and hopefully reap the benefits of his fresh culinary education. Don't worry, we won't tell anybody this gift is kinda for you too! Create, located in Aurora's Stanley Marketplace, offers classes for those who are brunch-obsessed, wading into new cuisines or wanting the tastiest date night. Classes range from the traditional German dinner to French pastries to a perfect Korean BBQ. A gift card makes giving a Create class easy, and there's no shortage of experiences to choose from. Classes start at $59. A calendar of events can be found online.
Packaged pierogi from Baba and Pop's $14 | www.babaandpops.com
It's still a bit mind bending for some of us at Sentinel Colorado HQ that the Aurora Cultural Arts District is home to some of the hottest culinary haunts in the state — a chocolatier in the area was just on Netflix for crying out loud. But such is the state of affairs on East Colfax Avenue these days, and we are here for it. This year, we're pitching a bag of a dozen frozen pierogies from Baba and Pop's, a gift that is as novel as it is delicious. Baba and Pop's are currently offering bags of chile relleno, pulled pork and traditional cheese treats. Wrap 'em, gift 'em, cook 'em and eat 'em. It's that simple.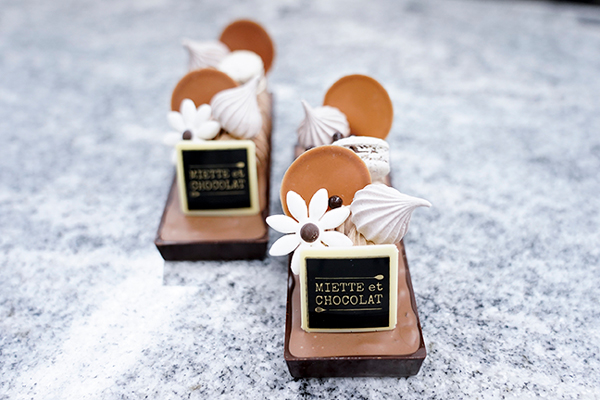 Stuff Stockings with the sweet stuff
We musn't forget the necessity of filling those stockings, be it with sweets or the dreaded lump of coal. And clean though it may be, the briquette pales in comparison to the sweet stuff. So when you are rewarding, be sure to consider keeping it local with a trip to Hammonds Candies for their well-known candy canes, which come in more flavors than one could imagine. If chocolate is more in line with the lucky person on your list, after you leave Baba and Pop's stop into Miette et Chocolat and pick up one of their boxed options like the Six Flavor bar Combination box or their Snikkers box. And if novelty is more your alley, they make a chocolate Colorado postcard. Whatever delicious option you choose, you won't leave this confectionery empty handed.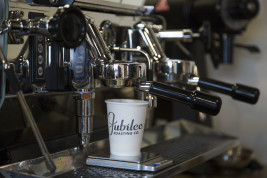 Coffee from Jubilee Roasting www.jubileeroastingco.com
The hacks here at the Sentinel have been known to drink a cup or two of coffee in our time. And while we're simple folk at the core, we do appreciate some finer things after all, and few things are finer than a good bean. The roasters at Jubilee Roasting Co. know a thing or two about roasting, trust us. So if you have an aficionado on your list, make sure to swing by 1452 Kenyon St. just south of Colfax. And if you really want to go next level for the caffeine fueled giftee, get them a subscription from Jubilee. They offer three, six and 12 month options, or you can pick the frequency yourself. 
Denver Beer Spa Prices vary | www.thebeerspa.com
Why drink beer when you could bathe in it? It's a serious question that you could have an answer to this holiday season. The Denver Beer Spa in north Denver features Beer Bath Hydrotherapy, massages and an infrared sauna among other offerings. "Enjoy thousands of tiny, relaxing bubbles from the tub's air bubbler system that envelop your body in a beer-like fizz," the spa writes of its hydrotherapy. Benefits from the treatment, according to the spa, include: wrinkle reduction, calmness, increased circulation and better digestion. It's the best way to offer your beer-crazed family member or friend something special without risking a 6 pack they probably have already tried. Gift cards are also available.
Mr. B's Wine & Spirits gift card Gift Cards available | www.mrbswineandspirits.com
Who doesn't love going into a liquor store and being immediately overcome with choice paralysis? Well, maybe that isn't ideal, but it's nice to have options — and at Mr. B's Wine & Spirits, in the middle of the Stanley Marketplace, there is no shortage. Whether their poison be grapes, barley pops or any variety of spirit, a gift card to Mr. B's is guaranteed to wet the tongue of the imbiber on your list. And the coup de gras of this upscale package store is their Scotch Vault, which holds at any given time, approximately 200 varieties of this highland treat.
Stranahan's Colorado whiskey Bottles start at about $40 | www.stranahans.com 
Whiskey and mountains, that's what Colorado does. Alright, that may be a bit of an overstatement, but those two passions are certainly ubiquitous favorites among transplants and natives alike. And Denver-based Stranahan's Colorado Whiskey is a Front Range institution that manages to exquisitely marry the pair. The whiskey is made with local barley and mountain water in itsy, bitsy micro batches. Buyer's hack: A standard 750-ml. bottle — all of which are signed and dated by the individual bottler typically with the song he/she was listening to at the time of spirit entrapment — runs for about $60 at the distillery off of South Kalamath Street, but can be found for about $15 less at most area liquor stores.
Dram Herbal bitters  $18 | www.dramapothecary.com 
Dress up a Manhattan or Old Fashioned real nice with herbal bitters from Dram Apothecary, based in Salida. Die-hard fans of the au-naturale company say the bitters also work well in coffee, mineral water and whiskey on the rocks. The Bitters Gift Set is the obvious option, but for a truly layered flavor profile, your best bet is to go all in with the Black bitters — a good mix of sweet and savory with hints of cardamom, sweet black currants and a black pepper finish. A perfect addition to any cocktail-lover's home bar. 
Lady Justice Brewing $5 and up | www.ladyjusticebrewing.com/
Do good brew, brewed for doing good. Head to Lady Justice Brewing at 9735 E. Colfax Avenue for growlers and cans filled with unique and interesting ales, all for the good of everyone. The women who dreamed up and run this way-cool on Colfax hangout did it to sell excellent studs and for the cause, lots of causes. Partnerships with all kinds of local organizations are standard practice at Lady J. The three owners of which have committed to gifting all profits over cost to local organizations that promote the wellbeing of women and girls. Salud!. Give the gift of Sandra Day IPA, or maybe some Nightmare on Mochi Street, if it's still available. All of the flavors and styles are fun and memorable, and so is the Lady Justice merch. Time it just right for a brew for yourself as you mull over what to gift to friends and family. Time it just right so that the Dos Abuelas Puerto Rican food truck rolls up and find out just how excellent a glass of something dark is with some of the best mofongo this side of San Juan. Can't get to the 'Fax for fun gifts? Pick up Lady Justice offerings at both Molly's liquors, Spirits Wine Provisions in Arvada and Wyatt's Wet Goods in Longmont. More locations online and you can get merch delivered to your front porch.
Experiences
Sie Film Center membership From $65 | www.denverfilm.org 
If you're sick of seeing the latest superhero movie, it's time you got to the Sie Film Center. The headquarters of Denver's art-film scene, near the intersection of East Colfax Avenue and York St., regularly screens the best contemporary movies from the U.S. as abroad. Oh, and did we mention the seats are plush, the staff kind and the atmosphere bucolic? Walk in needing some perspective, or just plain entertainment; walk out with a renewed sense of your place in the city and world. Or, feel disgusted with the foreign film you've just seen. Either way, both are valuable reactions to art. Sign up for a membership at denverfilm.org, starting at $65 a month, and get your butt in a seat.
Give the gift of a Via Ferrata Prices Vary | www.royalgorgebridge.com 
Colorado is full of outdoor enthusiasts, so if you have a rock climber in your family or circle — or even somebody who just enjoys a bit of a challenge — giving the gift of the Via Ferrata at the Royal Gorge will be a certified winner. With the combined resources of nearby Canon City and The Royal Gorge Bridge Co., who each own a share of one of Colorado's treasured national wonders, a Via Ferrata (translated to "iron path" in Italian) opened in 2019 that gives a different view of than any of the other ways to view the canyon (walking the bridge, taking the gondola or pushing out into space above it on one of the rides). Following a gradual hike down into the canyon, trained guides lead guests back up to the top by way of a ladder-like path firmly anchored into the granite walls of the canyon. Clipped in with carabiners for safety, guests can usually finish the full journey in 2 1/2 to 3 hours. No need for climbing experience (the only restriction is guests must be 12 years old or older) and the attraction is open year round (weather dependent). Join on to one of the prescheduled daily tours (10 a.m., 10:15 a.m., 10:30 a.m., 2 p.m., 2:15 p.m. and 2:30 p.m.) for the shortest tours ($135) or 9 a.m., 9:15 a.m., 1 p.m. and 1:15 p.m. for the 4 1/2 to 5-hour tours ($165) or call ahead to book a private tour for up to four people. Visit royalgorgebridge.com or call 719-276-8320 for reservations.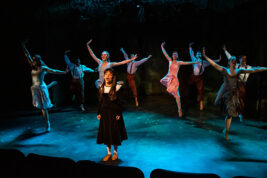 Season tickets to Vintage Theater Starting at $89 | www.vintagetheatre.org 
Young Frankenstein, Cinderella and Gypsy are just a few performances the folks at Vintage Theatre have on the line-up this season and the theater-lover in your life can enjoy all the north Aurora entertainment hub has to offer with a pack of tickets. Whether it be the full season ($219) or a pack of five flex tickets ($89) they're sure to catch something good, especially after a long spell of being unable to go to shows. 
For Everybody On Your List
Twist & Shout Gift Cards available | shop.twistandshout.com
Oh you know someone that likes music? Neat. But, with all the noise being pumped out these days, it is hard to keep track of whether they are fans of James Taylor or Taylor Swift. Not to worry though… A storied establishment in Twist & Shout Records has the melophile on your list covered with every possible genre imaginable available on nearly every medium to play these funky beats. They offer online and in-store gift cards should you find yourself incapacitated by a serious case of choice paralysis. But please note, gift cards purchased online may only be used online. The decades-old record shop also offers a variety of pop culture related toys and clothing from Funko POP!, OBEY Propaganda and everything in between.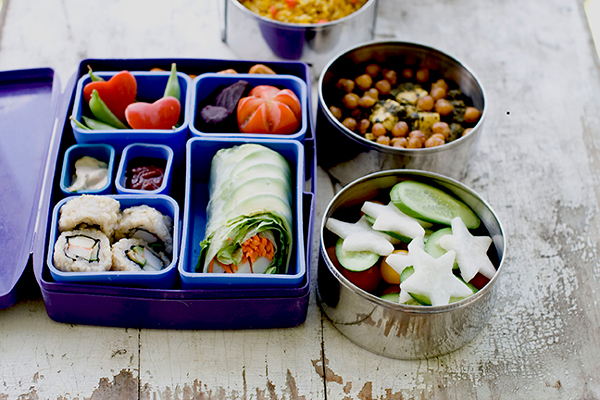 Bento boxes and other sustainable goods from ZERO Market Boxes start at $32 | www.thezeromarket.com
It's no secret that the holidays aren't exactly beneficial for the environment. From the gobs of wrapping paper used to coddle gifts, to the gallons of gas required to run to stores and family gatherings, dear Mother Nature takes a bit of a beating come December. Enter the bevy of sustainable goods from ZERO Market in Stanley Marketplace, a store committed to only selling goods that won't end up at the bottom of a landfill. This year, we're hot on the joint's various bento boxes that are ideal to hold a lunch to go — whether that's to the slopes or the office is up to you. 
BAIT Gift Cards available in-store
Is there a hype beast on your list this year? Well look no further than your local BAIT. With highly sought after brands like BAPE, Billionaire Boys Club and a variety of other niche streetwear, you are sure to find the drip that your high fashion aficionado recipient is after. Offering collaborative capsules between their name brand and pop culture favorites like Star Wars, Cowboy Bebop and Astroboy, there's no way to step inside and not walk out fully kitted. At the brick and mortar, you'll be greeted by a life-sized Darth Vader next to a glass case filled with designer toys for the kid grown-up on your list, with brands such as [email protected] and KAWS. And if you can't quite decide which wears to gift, you can always fall back on the old reliable gift card. The Denver BAIT shop is located on the corner of Blake and 20th Street, across from Coors Field. 
Handmade greeting cards from Lady Fingers Press $6 | www.ladyfingersletterpress.com 
There are many denizens who firmly adhere to the adage that a gift is still only as good and as meaningful as its card. And while the folks at Hallmark do their best, their stuff is just a tad played out these days. Luckily, the team at Lady Fingers Press in Colorado Springs crank out myriad punny bifolds that are just right for just about any occasion. From bottles of ranch dressing to French bulldogs, you won't find many hackneyed balloons and streamers adorning the front of these packets of inspiration, silliness and mirth. And if you're good in the card department, check out the other wares from Lady Fingers, including posters, soaps and dozens of other nicknacks that make for ideal stocking stuffers. 
Collage making workshop from Elisabeth Grace Art www.elisabethgraceart.com
Our lives seem to be scattered into an infinite number of pieces these days, but there is a way to wrangle them all together through expression and creativity. And you can gift that outlet with the help of Elisabeth Grace Art. Elisabeth hosts private collage making workshops, which she calls Visual Vinyasa, for any special event, whether it be a bridal shower, a birthday or just a desire to get together with friends and create. She will be hosting public events in January and March, which is a perfect opportunity to use a gift card, which is available, should the private event not quite fit the person on your list. Through the website, you can shop through a variety of prints, originals and paintings, as well collage making kits. Fascinated with nature since childhood, Elisabeth has often found inspiration in its beauty. "Through collage, I attempt to connect individuals to the perfection of nature, and to evoke the same feeling of awe I experience as an observer of the natural world."  
For the bookworm
A number of stellar books by Colorado authors came out this year for the bookworm on your list. For thriller fans, check out The Neighbor's Secret by L. Alison Heller and The River by Peter Heller (no relation). Perfect for fans of Big Little Lies, The Neighbor's Secret peels back the curtain on what seems to be a staid suburban enclave to reveal familial angst, neighborhood drama and ever murder. A follow up to his supremely popular novel The River, Peter Heller's new novel The Guide follows a fishing guide at a Colorado resort for the uber-wealthy that may not be all that it seems. For the horror fans, prolific author Stephen Graham Jones released My Heart is a Chainsaw, a love letter to slasher movies that plays with and subverts genre tropes. For fans of speculative fiction and novels with a strong feminist bent, don't miss Trashlands by Alison Stine, which follows a hardscrabble community making a life for themselves in the wake of a climate apocalypse. And if you don't know exactly what book to get, you can always pick up a gift card for one of Colorado's local bookstores instead, such as Tattered Cover and BookBar in Denver and the Boulder Bookstore and Trident in Boulder.