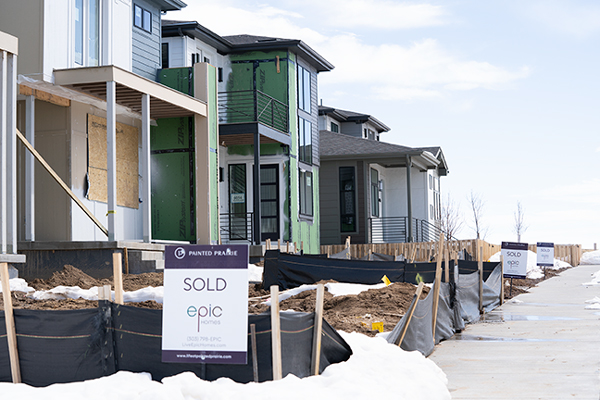 When Stacy Martinez's real estate agent contacted her with a new property listing several weeks ago, she thought she'd found her new home.
Located just off of East Mississippi Avenue beside Rocky Ridge Park, the orange, five-bedroom pad checked off many of Martinez's boxes, but the property was in need of some serious upkeep. The nearly 40-year-old abode was ready for some foundation work, a new roof, an updated furnace and a water heater.
Martinez, 21, said she thought the laundry list of maintenance would reduce the queue of interested buyers and give her and her husband an edge to nab their first-ever house. With a screenshot of her bank statement in hand to prove her financial means, the Martinez's put in an offer on March 7. 
"It was very cute, but it needed a lot of work done so we thought we'd be in a small pool of potential buyers," she said. "But the house ended up having about 40 potential offers, including some in cash."
The house went to another buyer — for $50,000 over the listing price — two days after it went on the market.
"We kind of really saw what we were competing against after that first offer," said Martinez, who has looked at some 15 other properties in the Aurora area in the past month. " … It's been extremely crazy."
The young family is hardly alone. Martinez is one of umpteen transient or soon-to-be Aurora residents ensnared in one of the most powerful sellers' markets in years. 
"Any way you look at it, it's just nuts out there," said Lorena Gonzalez, Martinez's real estate agent from Sunny Homes, a Greenwood-Village based firm that handles dozens of properties in Aurora.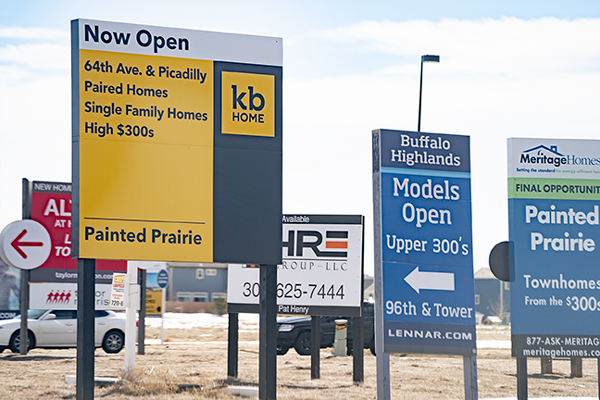 In the Denver metroplex, median home prices are up about 13% over the same time last year, now clocking in slightly north of $500,000, according to the Colorado Association of Realtors. The median home price in Aurora last month hovered around $438,000.
On top of that, the city boasted the ninth strongest housing market in the country in January based on the median change in asking price over December, according to New York-based firm RealtyHop. 
"Patience is the word of the day," longtime Aurora broker Sunny Banka, founder of Sunny Homes, said in a statement earlier this month. "Over three days, with showings every 15 minutes, it is not uncommon for buyers to be one of 50 or 60 people looking at a home for sale. Their offer will likely be one of 15 to 25 received by the seller and, if they want to be considered in the running for the home, they will need $25,000 to $50,000 over the asking price.
Banka said she has shown some recent clients as many as 200 homes in recent months. There were just 216 houses on the open market within Aurora city limits as of March 15, though 30 of those were new builds and yet to be stood up, Banka said.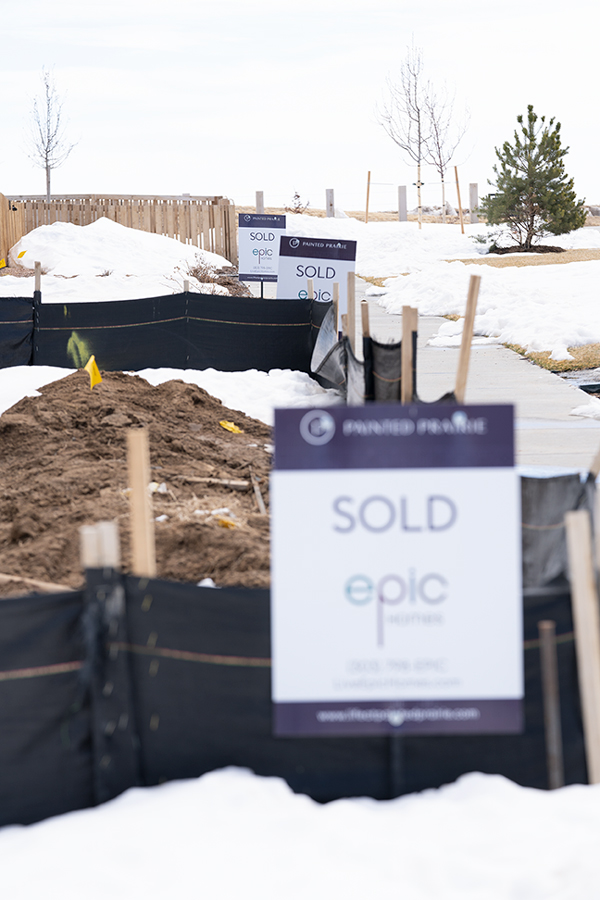 That's in line with the roughly 70% drop in listings across the metro year between the beginning of 2021 and 2020. 
"That was really just a scary number, I feel bad for buyers," Banka said. 
The supply-and-demand problem — there aren't enough homes in Aurora for all the people who want to buy — is further fueled by cheaper mortgage interest rates, according to a housing report penned by Norada Real Estate Investments cited by City of Aurora staff.
That's not unique to Colorado, either. 
The pandemic fueled shifts in housing trends nationwide. It's well-documented that white-collar workers in urban centers flocked to suburban and rural areas searching for a bit more space, armed with a computer for their workplace Zoom meetings. 
"In years past, they wanted to be closer to the city core, but that's not what they're wanting now," Banka said. "Now they want space. They want space for their computer, their office and for their kids to do school work."
That shift helped bring prices to a new high. According to the Associated Press, U.S. home prices grew by more than 10% in December 2021 from a year earlier, the largest year-over-year gain since 2014. The worst offenders were Phoenix and Seattle.
Locally, certain pockets of Aurora have attracted more eyes than others. Banka said properties in the 80010, 80011 and 80012 ZIP codes in the vicinity of the University of Colorado Anschutz Medical Campus have proven particularly desirable. These are also some of the lowest-income neighborhoods in the city. 
"Anywhere around the CU health science center flies off the market," she said.
Homes remain hot commodities in Aurora's more eastern and wealthier pockets, too, including the 80013 ZIP code which stretches from South Chambers Road to the E-470 tollway. There were just 11 listings in that sector last month, a nearly 80% dip compared to February 2020, according to the state Realtors group. Home prices in the area are up 11 percent year over year. 
Just south in the 80015 ZIP code, listings are down by an even higher margin, and the median price leapt from $438,000 in 2020 to just shy of $500,000 this year.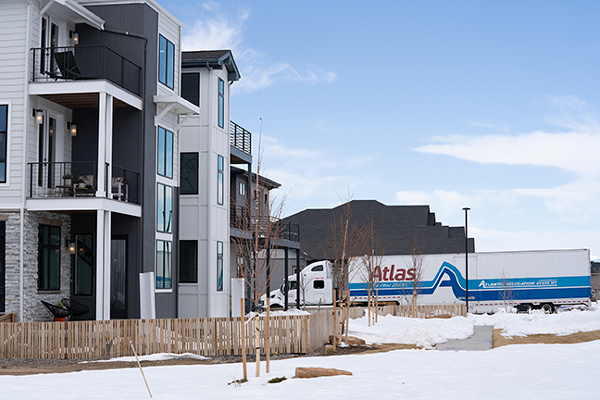 Final selling prices are regularly as much as $50,000 above asking, according to Banka, with buyers typically forgoing inspections that could catch defects. Many buyers are also offering to cover appraisal gap costs, meaning they'll front the difference between the final sale price and the often lower value decked by a real estate appraiser. 
"If they don't have $30,000 to $50,000 cash to make up an appraisal gap, they are probably not going to get the property, even if it's trashed and needs a ton of work," Banka said.
Martinez said she and her husband were ready to put down their appraisal gap fee with their offer, but it still wasn't enough.
"We thought it was a pretty competitive offer based off of what we've heard, but it obviously wasn't enough," she said." It was definitely demoralizing, and we were very disappointed." 
Because of that, Martinez said she's beginning to entertain a new build in one of the city's newer and more suburban pockets, though wait lists remain long. 
Jessica Salcido, a 29-year-old mother of four who is slated to go under contract for a new build in the city's Aurora Highlands development near Denver International Airport this month, said she would recommend anyone looking to move into a new home to consider contracting a new structure. 
"It's way more relaxed, and there's no competition and no fighting," she said. "It's very simple and you get what you want."
In fact, city officials issued more permits than previous years during the pandemic for new home builds city-wide.
In 2020, officials approved more than 2,500 permits for new single-family, detached homes. That's compared to about 1,500 permits in 2019 and approximately 1,400 permits issued in 2018.  
So far this year, Aurora officials have approved more family home building permits than at this point in 2020.
Officials have issued 609 single-family building permits since the start of 2021, compared to 414 approved from Jan. 1 to March 31, 2020.
Then, homes were largely planned in Aurora's Painted Prairie area, High Point at DIA and other newly-leveled developments on the metroplex's eastern edge. 
Advocates say that Aurora's housing feeding frenzy has highlighted a long-concerning trend: many middle- and low-income people from here can't afford a home purchase. 
And while some local residents are choosing to stay put in their longtime homes, or rentals, due to fears they wouldn't be able to snap up a new place amid the current bidding wars, Banka said transplants from states like California,  — where the average home value is expected to surpass $1 million by the end of the decade — are flooding the Colorado landscape with cash. 
"We're seeing buyers come in from California or places where market values are a little more expensive than in Colorado, and they have a little bit more cash to deal with," she said. "So they can afford to do those appraisal gaps at a little bit of a higher price. Or, if it's a younger couple, they have parents or somebody helping them with some of the cash."
The Norada report said that "the sheer numbers" of Californians snatching up homes are "pricing locals out of the housing market."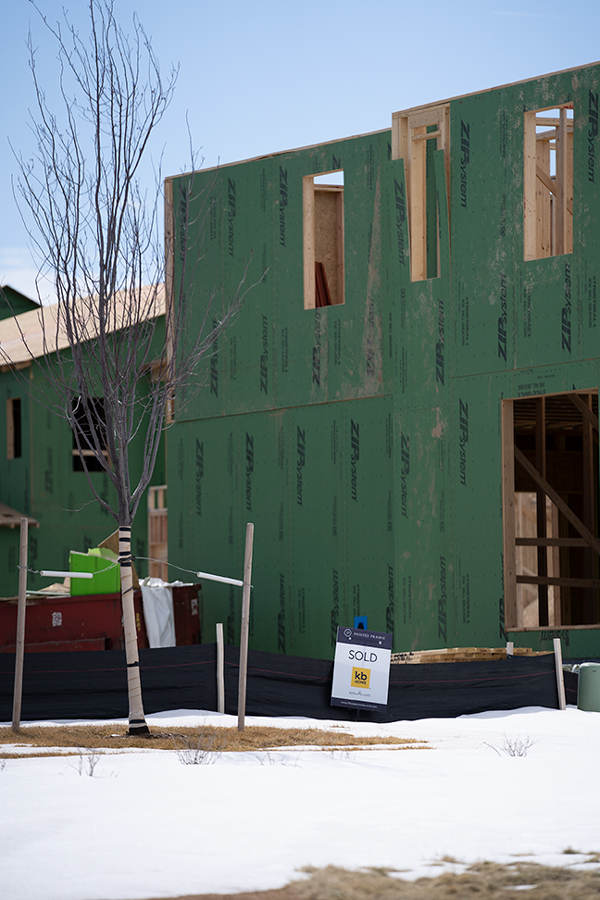 The great COVID-19 migration is likely going to hinder the bottom half of home seekers in the coming years, experts say, though it remains too early to parse through causal data. 
"Housing prices are wild here," said Daniel Brisson, executive director of the center for housing and homelessness research at the University of Denver. "People are still predicting that this is having a pretty serious impact on people at the lowest margins of the housing stock, and I've certainly heard from service providers that they are seeing more people who need housing, who need resources."
Aurorans locked out of home ownership have little relief in the rental market, data suggests.  
According to Apartment List, the average price for a two-bedroom apartment grew to just shy of $1,500 per month in Feb. 2021. 
That's not far from the average Denver metroplex mortgage payment Norada calculated with some assumptions. In November 2020, that group estimated that, if a buyer coughed up a 20% down payment on the cost of the home and took out a 30-year mortgage, they'd be on the hook for just over $1,700 per month. 
Andrea Chiriboga-Flor, state director for the housing advocacy group 9to5 Colorado, said the group's legal team has seen overwhelming demand for renters facing court proceedings or eviction during the pandemic — a brutal year for renters. 
In Arapahoe County, eviction orders received and executed by local sheriff's deputies have crept up in recent months following a full halt on the proceedings last April, data show. Officials carried out 53 eviction orders in January — the latest data available — compared to 132 executed orders during the same month in 2020.
Chiriboga-Flor said that, for many of those Aurorans stuck in the local rental market, there's not much hope of owning a home here anymore. Residents with deep community roots have fled the area searching for cheaper housing options in far-flung locales, she said. 
"I don't think that homeownership is really in folks' reach," she said. 
Martinez, who said she started seriously looking at homes in the area a month ago, said she's adamant about staying in the Aurora area in order to stay close to the community she's called home for the majority of her life. She grew up in the southern portion of the city and graduated from Eaglecrest High School.
"I'm flexible with the area, but we're mostly looking in Aurora," said Martinez, who currently works in the Denver Tech Center region and works as a legal assistant for an immigration attorney. "It's just closer to work and closer to family."
Still, she said she knows the current, single-family housing environment won't tolerate overly fastidious buyers.
"We can't be too picky," she said. "Especially in this market."
Editor's note: A previous version of this story incorrectly reported that the City of Aurora has approved less single-family home building permits so far in 2021 compared to the same period in 2020. Officials have issued 609 single-family building permits since the start of 2021, compared to 414 approved from Jan. 1 to March 31, 2020.