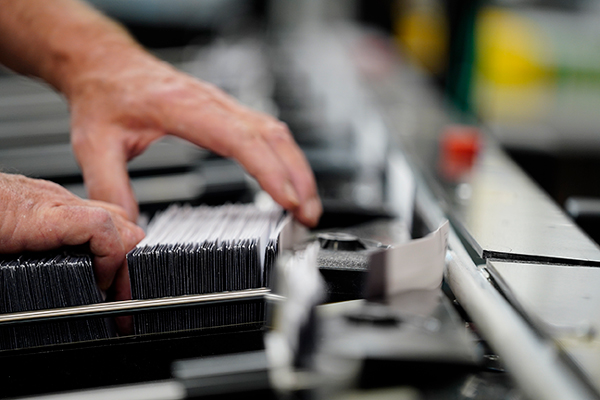 AURORA | The Arapahoe County Clerk and Recorder's office released recount results of the Ward III Aurora City Council race Tuesday. 
"Vote totals remain exactly the same as originally reported and certified," Clerk Joan Lopez wrote on Twitter.
Republican candidate Jono Scott, who requested the recount, trailed opponent Ruben Medina by more than 0.5% of the votes cast, which is the threshold that dictates an automatic recount. Scott received 4,052 votes and Medina 4,180 votes.
"It's not that I'm a conspiracy theorist or want to stir things up. I'm not an insurrectionist, but I am a firm believer in due process," Scott previously told the Sentinel of the recount request. "I've been so inundated with questions and coincidences and concerns that I want what's best for Ruben and best for the process and instill confidence in this process."
Scott said he initiated the recount on behalf of the Arapahoe County Republican Party. 
"I was reserved to move on, but I agreed (to initiate the recount). They didn't twist my arm, but they explained it and said we need your approval to do this," he said. "I had to approve it, but I wasn't necessarily the one driving it. And they're not driving it as a conspiracy model, but believe it's best for all parties involved."
When asked whether they would accept the outcome of the election during a campaign forum prior to the election, all Aurora City Council candidates said that they would.
Arapahoe GOP chairperson Suzanne Staiert said the party voted to fund the recount effort after the county declined to include Ward III or an at-large race in a risk-limiting audit.
Arapahoe County Deputy Director of Elections Peg Perl. confirmed Scott's campaign "put approximately $900 into an escrow account." 
"Those funds will be used to cover the expenses of the recount once we finalize the cost," she said.
Medina is set to be sworn into office on Dec. 6 along with at-large winners Dustin Zvonek and Danielle Jurinsky, Ward II winner Steve Sundberg and Ward I incumbent Crystal Murillo.