Now we have to think about our essential workers. And we're building these logistic and distribution centers. We really have to ensure that we have the presence of reliant transit for our commuters and employees in those areas.

— Aurora City Councilperson Angela Lawson
Before the pandemic, the lump sum of metroplex public transit ridership — about 70% — was made up of commuters. They were people who'd avoid heavy traffic on the perpetually clogged ribbons of Interstate 25, Interstate 225 and Interstate 70 by hopping on a bus or a light rail train to get to major office hubs in downtown Denver. 
That all changed when the COVID-19 tsunami crashed and much of the region's workforce was relegated to home offices, laptops and Zoom meetings. Suddenly, the most active Regional Transportation District routes were quiet and overall ridership shifted substantially, but to a ridership that Aurora has known well all along.
"The RTD system overall, retained only about 36% of its weekday ridership during the pandemic, but a lot of routes in Aurora maintained 60% to 80% of the ridership," said Aurora Senior Transportation Planner Tom Worker-Braddock. "Specifically (bus lines) like Route 15 on Colfax, Route 105 on Havana, Route 121, and Route 153. Those are the routes that are really serving those dedicated transit customers that didn't have an option to telecommute."
Many of those riders worked in the service industry and couldn't work from home, even when stay-at-home orders shuttered physical workspaces. Health care workers, cooks, janitorial staff, warehouse workers and other essential workers kept returning to work and they kept riding public transit.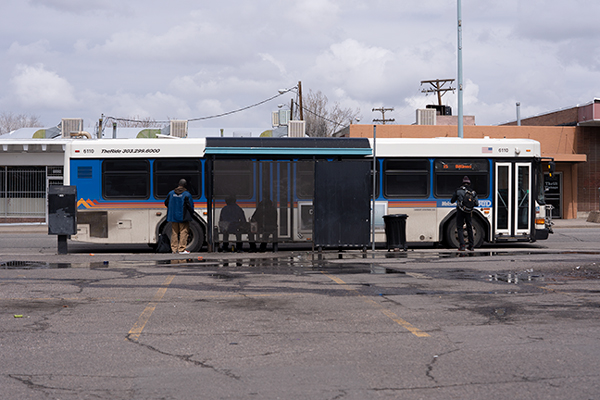 RTD spokesperson Pauletta Tolinas said this week that data shows transit ridership is about 60% of where it was pre-pandemic, and by September, the agency expects ridership to tick up to about 70% of that former ridership.
"We're still quite a bit behind in terms of ridership but we are seeing a gradual increase especially since the beginning of the year," she said. 
Rebuilding that previous ridership will likely come with changes. Throughout the pandemic, RTD shifted schedules, eliminated some stops and has since added frequency in places where it made sense. Serving riders will continue to be the goal, Tolinas said. 
In Aurora, leaders hope the focus on transit-reliant communities will continue.
"Now we have to think about our essential workers. And we're building these logistic and distribution centers," said Aurora City Councilperson Angela Lawson, who sits on the ReImagine RTD advisory board, a two-year effort that's focusing on changing transportation needs. "We really have to ensure that we have the presence of reliant transit for our commuters and employees in those areas." 
The city's growing eastern edge is of particular focus, Aurora city planners say. 
In 2019, staff at the Amazon fulfillment center in northeast Aurora approached the city with concerns about workers that rely on public transportation, according to Principal Transportation Planner Huilang Liu. 
"We heard some of the employees would have to rely on the R Line or other bus service, then transfer to get off at the 40th and Airport Road station, then they would either get on a bike or walk along Smith Road or on 32nd Ave. all the way to their worksite," Liu said. "So it's a very long walk. And it's dangerous."
Since then, the city has been urging RTD to extend service in that area.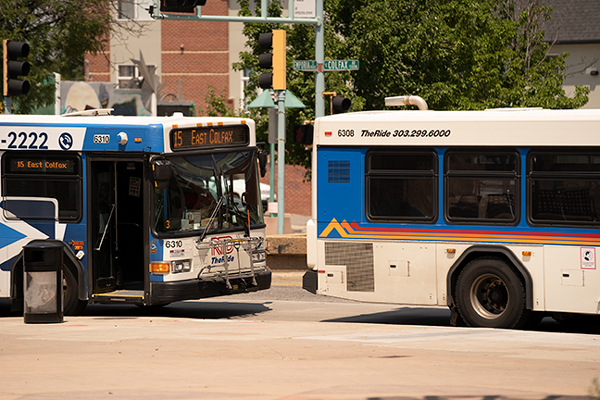 Transportation wonks have mostly worked from home for the past year, but they've continued working on plans like widening sidewalks, nailing down programs to help people get to transit hubs and brainstorming ways to make public transportation all around easier for people who call Aurora's suburban sprawl home.
Virtual town halls and information sessions have become a regular part of transportation planning, whether it be about access along the Havana corridor in Aurora or RTD's approach to safety on its trains and busses. Being able to reach more people has been an upside to the pandemic, Worker-Braddock said.
RTD also hosted a telephone town hall in June as part of the first step of its fare study and equity analysis, which it announced earlier in the year. The analysis is expected to take 18 months and is being conducted "to ensure that the agency is doing all it can to make its services more accessible," according to an April news release.
The agency has some of the most expensive fares in the transit industry. A local day pass can cost up to $6, a regional day pass up to $10.50 and monthly passes are either $114 or $200, according to RTD's website.
RTD received three separate grants from federal pandemic relief aid totaling $774 million. Of that it has, $472 million remaining, which includes the entirety of the $338 million it will receive from the American Rescue Plan Act that has yet to be executed, according to the briefing. 
An accountability committee co-chaired by Aurora City Councilperson Crystal Murillo urged the agency to boost ridership by nearly any means necessary, including reduced fares and a rejiggered payment system designed to clarify the entity's perpetually tangled pay scale. 
"An increase in ridership from reduced fares could have the potential to restore or increase services in communities with transit-dependent riders," the report reads. "A flat fare can reduce confusion over how much it costs to ride for all riders including communities of concern."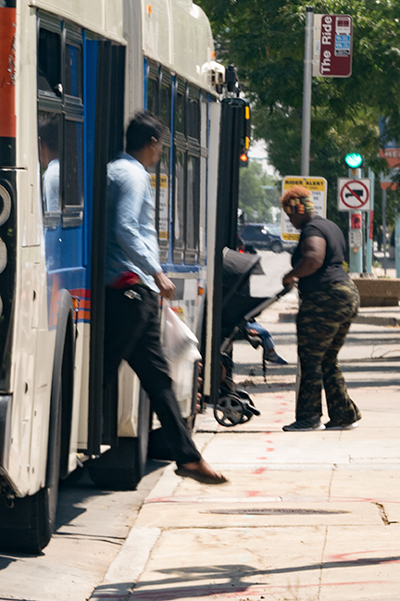 It currently costs $3 for a base-level rail ticket without discounts, which remains valid for three hours, according to the agency's current fee schedule. Rail access remained free for several months last summer as the pandemic raged. 
More than fares, Murillo, who helps steer the committee spun out of gubernatorial and legislative calls to improve RTD, said the group holds a particular focus on improving the public perception of the beleaguered tax district. 
"There were major issues in financing and operations and how RTD has been governed in the past, and that's not a particular issue for one person or one area of RTD, though I think that was a public opinion," she said. "Part of this was to build transparency for how RTD will hopefully move forward."
RTD's 2021 budget, which totaled more than $1.2 billion, came with sizable cuts and is expected to look just as tight in 2022, agency financial officials told Colorado Public Radio last November upon approval of this  year's budget. The agency's COVID-related shortfalls were expected to surpass $200 million this year. 
Fares make up less than a quarter of the group's overall budget, and have only continued to decline in recent years. 
Murillo, who is vying to be re-elected to represent north Aurora's Ward I in this fall's elections, said the coming months could be a watershed for RTD given the agency's expectation of receiving some $700 million in federal stimulus funding to offset the financial craters spurred by the pandemic. 
"This is a lone opportunity for us to have a lump sum we can use to kickstart some of these recommendations," she said. " … It's almost like a potential to start fresh. People are in the infancy of working in person again and I think this is a critical time frame for us to set a precedent for how we're going to build ridership, consistency in scheduling and the public-facing portion for how people use RTD."
But to get there, the agency needs workers in an economy where service industry personnel are increasingly hard to come by. 
"I've been cautioning them throughout the whole pandemic about returning to 2019, where we had the issue of manpower shortages," said Lance Longenbohn, president of the Amalgamated Transit Union Local 1001, the primary union for RTD staffers. "And sadly that's kind of what we're going back into."
He said his group has shed as many as 350 members since the pandemic started. One colleague recently informed Longenbohn that he was choosing to leave RTD for another role in a local municipal government after a three-decade career with the transit agency. 
"He's not retiring, he's going to take another job," he said. "That's a very troubling signal that after 32 years he's going to leave his family of community and friends at RTD. The public has had it with RTD, and the employees have had it, too. There's an exodus in this company."
Tolinas said RTD is currently adequately staffed, but there are concerns about the future. 
"There's a lot of competition for drivers, especially," she said. "We don't want to be in a situation where we cut on service because we don't have enough operators." 
The recent report echoed another query performed by the Office of the State Auditor that urged RTD to pursue methods to boost employee morale. 
"RTD management should take additional steps to improve supervisory practices around performance feedback to address operator turnover," the committee report says. 
Longenbohn said he fears RTD is not working fast enough to convince bus and train operators to stick around. 
"I'm not seeing quick enough actions here — not enough urgency to put out these fires," he said. "When people do decide that they want to go hop on a bus or a train and the bus or train doesn't show up because they don't have someone to drive that bus or train, it's a spiral — it's a death spiral."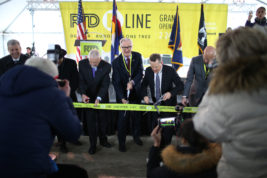 RTD directors for the Aurora area expressed optimism for RTD's future but said that it is difficult to predict what ridership will look like in the future, and how many of its white-collar commuters will come back.
"When school starts and a lot of offices are going back to work, we'll get a feel for how much of our ridership is going to come back," director Bob Broom said. "In trying to forecast beyond that, it gets pretty difficult."
Julien Bouquet said that he thinks RTD did a good job of preserving the routes that people were most reliant on during the pandemic, and that it is now trying to recover more routes as people start to resume their pre-COVID routines.
"Excuse the pun, but we are on the right track and I'm executed to see what the future is for RTD," he said.
Getting more service on the R Line is a priority for the Aurora directors, which currently only runs every half-hour except during some peak times.
"In my mind, the whole system needs to run on a 15-minute schedule," Broom said.
That's an important point for city leaders too. 
Because it's the only line that doesn't lead directly to downtown, city staff say it's hard to compare the line's ridership with the rest of the system.
"It serves a cross regional function that provides an easy connection between South Denver and the airport. When you transfer from the R Line to the A Line in Aurora, it's a really, really short walk with your luggage. Whereas if you take light rail to downtown and transfer to the A Line, that's a much longer walk with your luggage," said Worker-Braddock, who works in city planning. "So it serves a different purpose. And, you know, we continue to emphasize that with RTD."
Director Paul Rosenthal said that he is also advocating for the return of the 157 bus line between Buckley Space Force Base and the Community College of Aurora, as that's something Mayor Mike Coffman and city council members have brought up to him as a priority for Aurora.
The directors acknowledged that post-pandemic, workers in essential industries will likely make up the core of RTD's ridership and commuters to the office will likely not return to the former level.
"There's going to be some resumption of that, but it's not going to be the way it was," Rosenthal said.
"That's kind of our bread and butter anyways, blue collar work," Broom said. During the pandemic, he said the majority of complaints he received were from people who were frustrated about late night and early morning routes being cut because it interfered with their ability to get to and from work.
RTD is bringing back more early and late night trips in its next schedule starting in September, but it also needs to see a demonstrated increase in ridership to bring back more routes, he said.