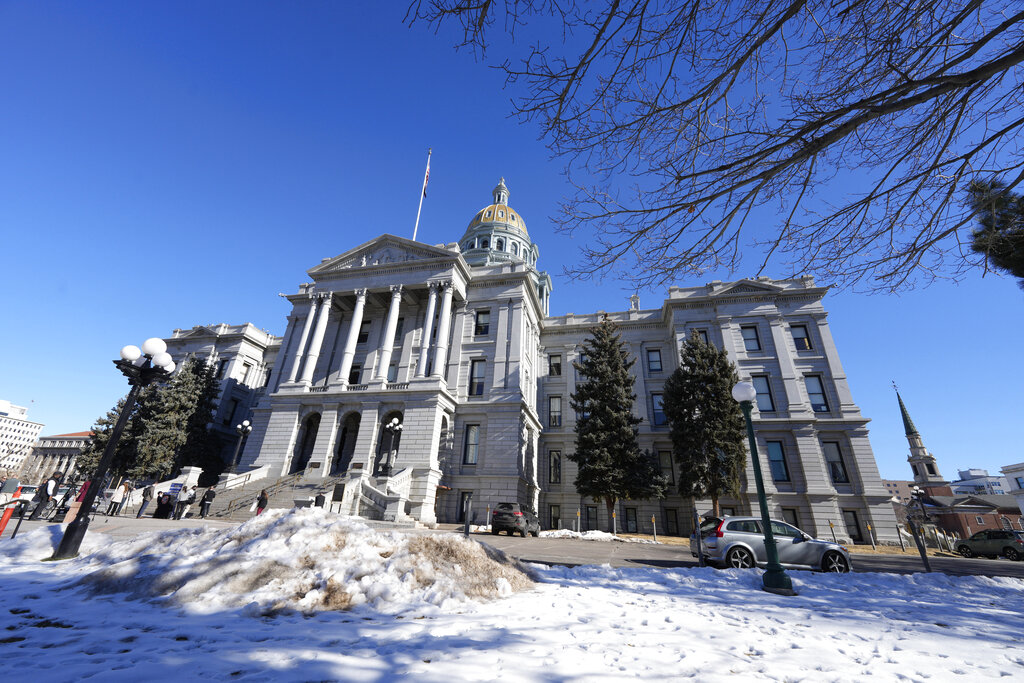 Reports of a purported "red wave" during the 2022 midterms were unfounded in Colorado, where Democrats picked up seven seats in the state legislature, keeping control of both the House and the Senate, and every statewide office.
While history would predict that Democrats will continue to have to bring Republican legislators on board for controversial bills, Dems are navigating both the destination and the path for a host of measures this session.
Look to several Aurora state lawmakers to play prominent roles in the 2023 General Assembly, which begins Jan. 9.
Rep. Iman Jodeh (D-Aurora) will serve as majority co-whip in the House, which will have 46 Democrats this session and just 19 Republicans.
"Whipping the votes of 46 people is going to be a lot different than 41 people in our last term," she said. "While that may not seem like a huge gap, I think legislatively it is when you're in that chamber."
She and the other Aurora area Democrats say they hope their electoral success this fall will allow them to continue to make progress on their agenda.
"It looks like Colorado's spoken and we have a mandate from the people to bring legislation," said Rep. Naquetta Ricks, an Aurora Democrat.
Now that Colorado is "a quote-unquote 'blue state,'" Ricks said the next challenge will be determining if the state has enough tax revenue to meet the demand for services that voters want.
"I think there's going to be a delicate balance of doing that under the restrictions of TABOR," she said. "How do we get enough funding to do all the things that we need for the people of Colorado and to make this an equitable, just state? Those are the issues we're going to be wrestling with as a legislature."
Gun law reform
Given that Congress isn't poised to make another big push to address gun law reform in 2023 — last year marked the biggest legislative package in three decades — states are largely on their own to take up the issue in the year ahead. 
In Colorado, lawmakers will grapple with the aftermath of the Club Q shooting, which killed five and wounded 19 in Colorado Springs in November, and calls to strengthen the state's "red flag law," which allows law enforcement to take a person's firearms if a court deems the person is a danger to themselves or others. 
The Club Q shooter had previously threatened to blow up his mom's house with a homemade bomb. A judge dismissed the 2021 case and remarked that the shooter had "clearly… been planning for something else," according to court transcripts obtained by The Associated Press. Still, no order to remove their weapons was made.
The red-flag law, passed in 2019, has been used more than 300 times, but following the Club Q shooting the law's advocates say more needs to be done. 
"We're having a discussion now with local law enforcement, with state legislators about what holes exist in extreme risk protection orders and how we can better make sure that we have a system that works to keep people safe across Colorado," Gov. Jared Polis told Kaiser Health News in late December. 
It's possible that the state could expand the law to include more people eligible for petitioning the process. Polis hinted on national news it would be a possible legislative effort in 2023. On NBC's "Meet The Press," Polis said he'd be open to amending the law. 
"What can be used to better publicize, make available, add different parties to make sure that it's used when it should be used?" he said.
Colorado Capitol watchers are also anticipating a bill to raise the age from 18 to 21 to buy all types of guns. Sen.-elect Tom Sullivan, who previously served in the House, told The Sentinel he would carry the proposal.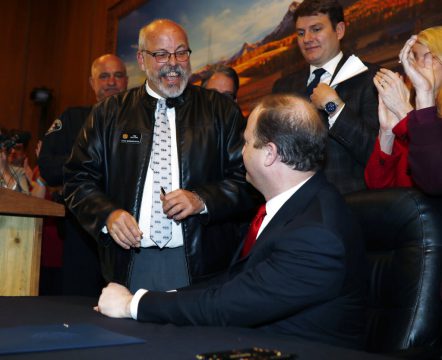 "Two out of the four years I've been in the House, we weren't even allowed to run gun legislation," the father of Alex Sullivan, who was killed in the Aurora theater shooting in 2012, said. "I've had heated conversations with the last two speakers of the Colorado House as to why bills aren't put up. These aren't even monumental (bills)…. This is like, lost and stolen firearms, raising the minimum age of buying an assault rifle. It's been 22 years since Columbine and we don't even have a definition of assault rifle."
This fall, a group of lawmakers formed the Gun Violence Prevention Caucus. Sullivan said he hopes that will help foster more conversations about legislation. 
"… We believe that gun violence is a public health crisis and we pledge to prioritize legislation that addresses gun violence with proven, equitable, and scientific measures that save lives and make our communities safer," the group of legislators said in announcing the new caucus. "Our Caucus represents a state that has seen too much heartbreak inflicted by gun violence. And it is up to us to do what we can to enact sensible measures to protect public health and our communities. We look forward to productive discussions in the 2023 General Assembly and beyond."
Upon the 10-year anniversary of the Aurora theater shooting, Sullivan, a Democrat, said he wants Coloradans to look at the legislature and know that work on the issue is happening at the Capitol, just like transportation or education. Even if a bill doesn't pass on the first try. 
"I can learn from that," he said. "But I'm running out of time."
Other members of the Aurora delegation voiced a desire to do more on gun safety as well. Jodeh said she hopes that the fact that the Democratic party had such a good year in the midterms will help the legislature make more progress on the issue.
"The Democratic caucus has a supermajority in the House and I think we have an opportunity to really navigate this issue for Colorado in a way that we may not have had before," she said.
Consumer protections
Two years ago, amid the early panic of the pandemic, grocery store shelves were empty of hand sanitizer, toilet paper and other essentials. Colorado lawmakers quickly realized the state was one of only a few that didn't have a law prohibiting price gouging during a disaster. 
A law that year, passed along party lines, fixed the oversight, said Aurora state Rep. Mike Weissman, who sponsored the bill, but two years later, "the prices are still high." 
"It shouldn't be okay and it's not okay for bad actors to engage in price gouging years after a disaster," Weissman, a Democrat, told The Sentinel. He plans to introduce legislation that takes that 2020 bill further.  
The 2020 law, enforceable by the state attorney general's office, applies to items and services such as building materials, gas, medical supplies, repair services and consumer food items. The disaster period is defined as 180 days from the date when a disaster declaration begins. Weissman said his legislation, still in the drafting stages, would prohibit price gouging outside of that six-month time window. It's particularly important now, he said, because inflation has already increased the costs of many goods and services.
Ricks, who has focused on consumer protections throughout her time in the House, said she has more bills on that topic in the pipeline for this session including more legislation around accountability for homeowner's associations (HOAs) and support for Coloradans experiencing medical debt.
Health and mental health
Health and mental health continue to be topics of interest for the Aurora delegation. 
"Mental health continues to be a big issue for people in Colorado, and we're trying to see if we can close some of those gaps," Ricks said.
The Behavioral Health Administration was launched last year as a new cabinet member led agency inside the Colorado Department of Human Services designed to improve the state's response to behavioral healthcare. As that continues to get off the ground, Ricks said she is working on a bipartisan bill to help close some of the gaps that exist in mental health treatment.
Dafna Michaelson Jenet, who formerly represented House District 30 and was elected this fall to represent the redistricted House District 32, said she will continue to work on expanding mental health treatment for kids and adolescents. She was one of the sponsors of a bill in 2021 that allowed young people to access up to three free mental health sessions through the state's "I Matter" program.
This session, she said she will be working on a bill to allow for mental health screenings to be given at school starting at the middle school level. The screenings would be done by an outside evaluator, and from there students could be referred to the I Matter program or to a provider that took their insurance.
The evaluator would not be connected to a school, but by offering the screenings at the school would increase accessibility which Jenet said would help with being proactive about youth's mental health needs.
She also will be working on a bill that would provide funding for schools to store glucagon pens in the case of a diabetic emergency, which is similar to an epi-pen and treats severe low blood sugar for people with diabetes.
Some kids have their own pens that they bring to school, but this would allow schools to purchase pens not designated for any particular student. This would benefit students with diabetes because the pens are prohibitively expensive for many families, Jenet said.
"If you are a kid who has diabetes who is not upper middle class, don't have an extra pen to leave at school for emergencies," she said. "This would allow kids who would not be able to afford to have a pen at school to have one."
Legislators said they also expected there to be more bills focused on access to reproductive healthcare in this session following the reversal of Roe v. Wade in June. During the last session the legislature passed the Reproductive Health Equity Act, which guarantees the right to an abortion under state law.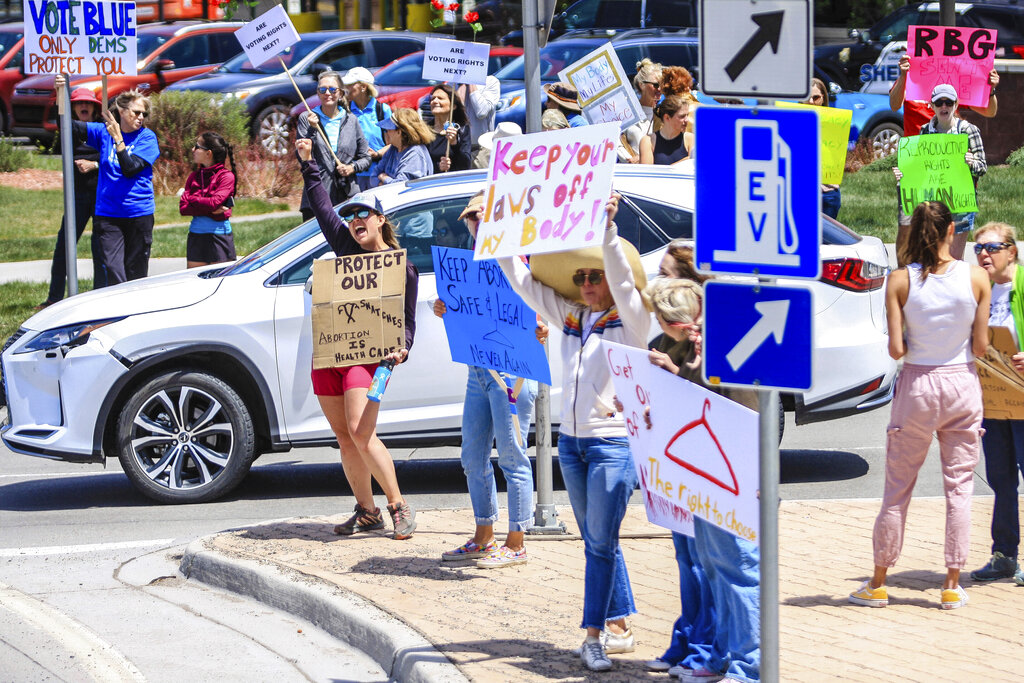 Jodeh, who has focused on healthcare during her two years in office, said she thinks reproductive rights will continue to be a focus for the legislature this session. With 51 out of 100 seats, she noted that this is the first time the Colorado Legislature will have more women than men.
 "I'm excited to see how all these policies will happen under a majority women legislature," she said.
Crime victims
After a year of rising crime in Aurora, local lawmakers say they're also bringing forward a slate of bills designed to help crime victims.
Aurora police reported a roughly 21% increase in motor vehicle thefts between 2021 and 2022, along with a 19% increase in murders, according to statistics current as of Dec. 25. Property crime in general increased 9.4%, and violent crime increased 13.7%.
Republicans rallied around the impacts of Colorado's "crime wave" during their unsuccessful campaign for the governorship and other statewide offices in 2022.
While they blamed bail reform and other Democratic policies for increases in certain crimes, which took place as the country was exiting the most intense phase of the COVID-19 pandemic, Democratic lawmakers this year are proposing several bills advancing public safety.
Violent crime is personal for Sen. Rhonda Fields. In 2005, her son, Javad, and his fiance, Vivian, were shot to death in retaliation for her son's decision to testify in a murder trial.
This year, Fields received an unwelcome shock when one of the people named as an accessory to the 2005 murders, Percy Carter, was released from prison and settled again in Aurora.
According to Fields, by the time her family was notified of the possibility of Carter's release, the 62-year-old was already free. Fields later asked for and was granted a restraining order against Carter.
The senator previously ran bills to fund the state's automated crime victim notification system and amend Colorado's Victim's Rights Act to codify the ability of victims to attend court proceedings remotely.
In 2023, she hopes to run a bill that would create a notification schedule for crime victims, who would be given a heads-up when an offender is ready to be released from prison.
"We do have a victim notification system, but it's not enough," Fields said. "I had no advance notice. I had no idea if I was going to run into (Carter) at the grocery store, or the gas pump, and I would have been startled."
Fields also said she plans to introduce a bill aimed at reducing the prevalence and impact of motor vehicle theft.
Rising rates of auto theft prompted new legislation by the Aurora City Council in 2022, including mandatory minimum sentences for the crime when charged in municipal court and resolutions directing city management to research the costs of the city setting up a fund to reimburse victims of property crime as well as setting up a city impound lot to store stolen cars.
Right now, Aurora contracts with a private company, M&M Towing, to impound stolen vehicles that have been recovered by police. The arrangement means members of the public have to pay around $200 to retrieve their cars, which numerous lawmakers have said adds insult to injury for victims.
"No person who has been victimized should have a double-whammy of that bill for storage," Fields said. She plans to introduce a bill that would set aside funding to reimburse theft victims and help police departments purchase technology such as license plate readers.
Fields also hopes to build on the Enhance Law Enforcement Integrity Act by proposing legislation that would limit or ban the use of no-knock warrants, which allow police to force their way into a home without first announcing themselves. In recent years, no-knock warrants have been blamed for numerous deadly confrontations between homeowners and police.
Aurora's City Council voted to ban no-knock warrants in 2020, citing their role in the death of Breonna Taylor, a Black woman who was shot to death during a police raid in Louisville, Kentucky.
Disability rights
Disabled renters in the Denver metro area face a scarcity of accessible housing, with just 7% of housing units accessible to people with mobility problems, according to U.S. Census Bureau data compiled by rental website Apartment List.
Rep. David Ortiz, who in 2020 became the first person using a wheelchair to be elected to the General Assembly, said the majority of House Democrats will be focusing on housing and renters in 2023.
Ortiz plans to contribute legislation that would require a certain percentage of new condominiums, apartments and townhomes be built with accessible features, along with any of those housing units undergoing major renovations.
He said the bill would also make it easier for seniors to stay in their homes as they navigate the health problems that come with getting older.
"It'll give them a safe place to age," he said.
Ortiz's arrival at the capitol building pushed staff to make changes to the building so that he (and any future disabled lawmakers) could enter the House chamber and reach his desk on his own. Other proposals being brought by Ortiz this year would improve accessibility in government facilities as well as outdoor spaces.
He also hopes to amend the state's anti-discrimination laws to ensure people have the right to litigate violations in addition to any administrative processes.
"We have a huge majority so people should keep an eye out for transformative legislation," Ortiz said. "And people should reach out if they want something done."
Rep.-elect Ruby Dickson also said she is interested in bringing bills that would encourage the construction of denser housing and alternative housing options such as tiny homes.
Other priorities for Dickson include strengthening guarantees of abortion access included in the Reproductive Health Equity Act, running a bill to restrict permits for new coal-fired power plants and running legislation to help workers who may be impacted by the transition to green energy.
"I would definitely say my priorities in 2023 are affordability, reproductive freedom, climate change and keeping communities safe," she said. "I'm just really excited to be in a position to be able to make change."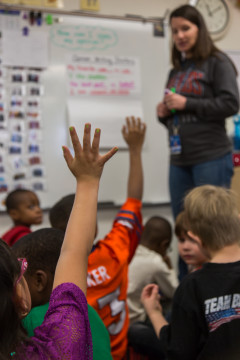 Back to class
Education issues will again be pressing for legislators this year. Lawmakers are expected to grapple with funding issues along with narrowing the learning loss gap left by the pandemic. 
Chalkbeat Colorado reports that a new school funding formula may be on the way. For the last five years, the interim committee on school finance has been working to re-write the finance formula, and in November the group succeeded at beginning work on the proposal. This issue specifically could see more movement this year, as Rep. Julie McCluskie is both chair of the committee and incoming speaker of the House.
Local legislators will run a bill focused on helping adults finish high school-level education. Rep. Mike Weissman and Sen. Janet Buckner, both Aurora Democrats, plan to carry the legislation.
"The reality is that a lot of life circumstances can bear on a person's ability to obtain formal education," Weissman said. "In a city as diverse as ours, Sen. Buckner and I think it's important to achieve other options for obtaining education."
Retired teacher Eliza Hamrick was elected to represent House District 61 this fall, and will be serving on the education committee. After 32 years teaching at Overland High School education is something she remains passionate about, and she said she hopes to do work in the legislature to help support teachers.
A shortage of education funding has been a longstanding source of frustration in Colorado, and Hamrick said she hopes to be able to work with local districts to find ways the legislature can help.
"We're really going to have to try to be more creative with education funding," she said.
Two specific policies she's interested in are bringing back stipends for teachers who are becoming national board certified. The certification used to be covered but the funding expired, and it needs an act of the state legislature to come back. If it can't be covered for teachers everywhere in the state she hopes funding can be earmarked for teachers in rural districts, so they can use it as an incentive to recruit and retain staff.
She also said she hopes to put together some sort of portal where high school students can explore their options after school, including trades and industry opportunities for those interested in something other than a four-year degree.