When Edlla-Beata Tetteh decided to pursue a degree in microbiology at Colorado State University, she had no idea how relevant her chosen field would become. 
The Aurora native and Gateway High School graduate was recognized as one of CSU's outstanding graduates this semester, and received her degree in a virtual ceremony Dec. 18.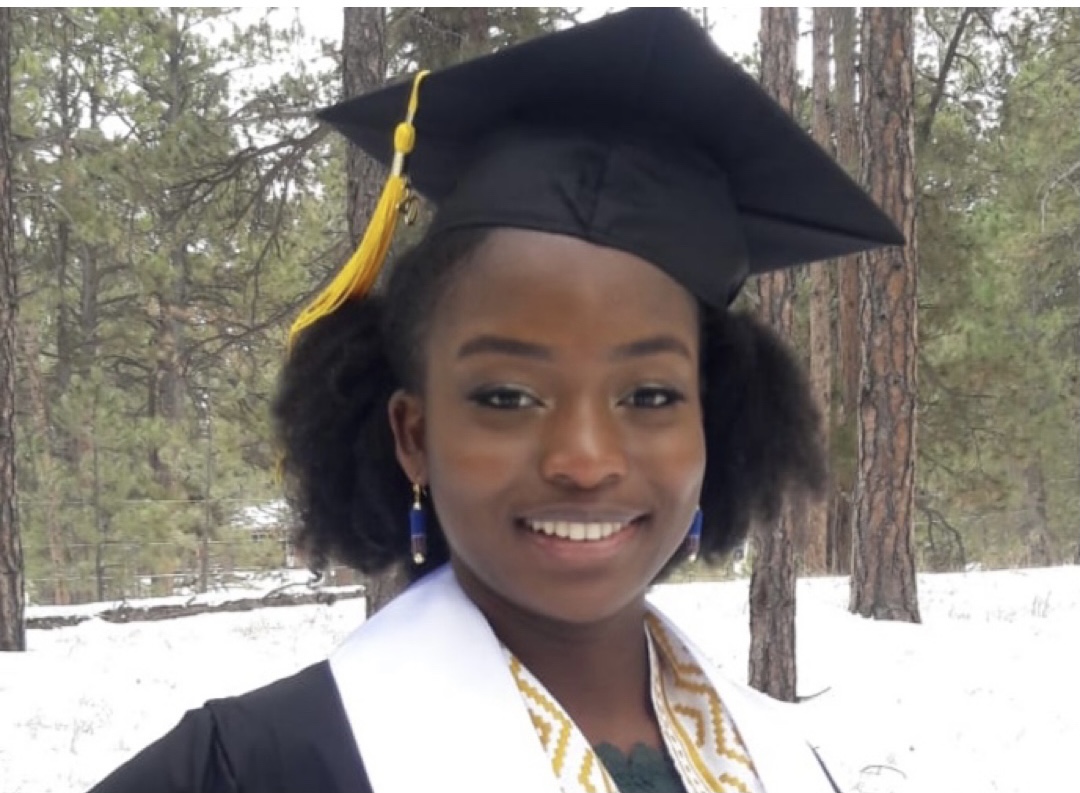 Now, she plans to continue her studies in medicine. 
Tetteh always loved learning about the natural world and excelled in science classes, she told The Sentinel, so studying microbiology in college seemed like a natural fit. Learning about all the different microbes that cause disease was fascinating to her.
When the pandemic arrived, everything she had been learning about in the classroom suddenly came to life, as COVID-19 shut down in-person classes and transformed nearly every aspect of life. 
"It just became so much more aware to me how impactful this discipline was," she said.
Some of Tetteh's professors consulted with the City of Fort Collins on how to manage the pandemic from a public health perspective, so she got a firsthand view of the practical applications of the things she was studying. 
Along with her studies, Tetteh became a certified nursing assistant last year and has been working in a rehabilitation center since the summer of 2019. When some of the residents contracted COVID-19 this year, she helped take care of them.
She said the experience was "very humbling," but didn't appear daunted by the disease.
"It was really cool being on the front lines," she said.
Tetteh is currently in the process of deciding whether to apply to graduate school or medical school. She knows she wants to continue studying virology, and is weighing whether she wants to pursue the clinical or research track.
She wasn't originally considering graduate school, but said that learning about virology made her realize the importance of studying disease.
"This pandemic has made me see just how important public health is," she said. "It really shows how quickly the world can change due to something as small as a virus."
Last January, Tetteh was honored as an outstanding young person by the Dr. Martin Luther King, Jr. Colorado Holiday Commission. She was nominated by a pastor at her church, where she formed an African youth dance group and volunteered with young people at Denver Health.
The pandemic brought out the necessity of racial justice, she said.
"There's always been racial disparities but the pandemic really emphasized how wide those disparities are," she said. "Black and brown communities have been hurt the most because of poor access to health care, and it made me want to pursue that so that I can give back and help."