AURORA | Police say a 28-year-old Aurora woman is responsible for the shooting death of an 18-year-old man in the parking of of an Aurora restaurant Tuesday.
Police arrested Jacqueline De Paz Thursday in connection with the apparent murder.
The slain man was not identified by the police. He died Tuesday evening after being shot while in the parking lot of Mariscos El Rey 2, 10293 E. Iliff Ave, police said.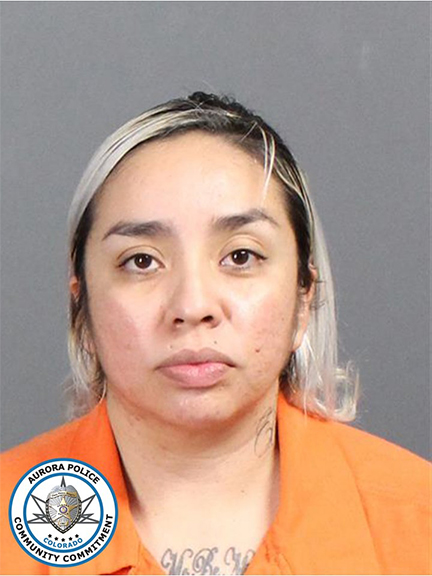 Police said multiple people called dispatchers about 8 p.m. to report the shooting. Officers found the unnamed man in the parking lot, shot and wounded. He was taken to a nearby hospital, where he succumbed to his shooting injuries, according to police spokesperson Office Crystal McCoy.
Following up on investigative leads, De Paz was arrested Thursday afternoon without incident during a traffic stop at East Colfax Avenue and Boston Street, police said.
De Paz is currently being held at the Aurora city jail in lieu  of $1,000,000 bond.
As per Aurora police policy, the victim's name will be released by a county coroner.
Anyone with information about the shooting is asked to call Metro Denver Crime Stoppers at 720-913-7867. Tipsters can remain anonymous and be eligible for a reward of up to $2,000.