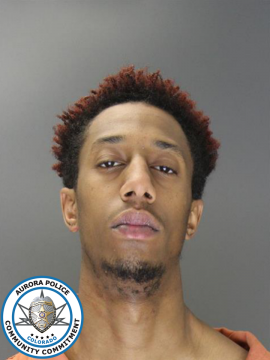 AURORA | A 20-year-old man who fired a gun at another man inside the Aurora Mall earlier this year was sentenced to six years in prison in Arapahoe County District Court Monday. 
Devonte Shead, 20, was sentenced to prison and 36 months of mandatory parole for his role in a shooting following a scuffle outside the JC Penney store in the Town Center at Aurora mall March 16.
Shead was originally charged with attempted second-degree murder, but had his charges altered as part of a plea agreement, according to Vikki Migoya, spokeswoman for the 18th Judicial District Attorney's Office. Last month, Shead pleaded guilty to one felony count of second-degree assault with the intent to cause injury with a deadly weapon.
Investigators determined a tussle over shoes between Shead and Keshaun Thomas-Dunn, 20, preceded the shooting, according to an arrest affidavit filed against Shead. Thomas-Dunn, who was 19 at the time of the shooting, accused Shead of selling him fake sneakers sometime in the weeks prior to March 16. Thomas-Dunn reportedly brandished a gun, which Shead wrestled away from the 19-year-old and used to shoot at him.
Investigators later determined a bullet grazed Thomas-Dunn's neck, but did not cause him serious harm. Shead then fled and ran into the parking lot, ditching the gun but keeping a loaded magazine.
Detectives later found a single bullet casing near the entrance of the JC Penney.
Thomas-Dunn, who detectives believe to be affiliated with the bloods gang due to tattoos on his wrist, then chased after Shead and retrieved the unloaded gun from somewhere in the parking lot. He then found Shead in the parking lot and proceeded to repeatedly hit him in the back of the head with the butt of the unloaded pistol. 
Both Shead and Thomas-Dunn were later treated at local hospitals for injuries incurred during the skirmish.
Officer's from the Aurora Police Department's gang unit then arrived and apprehended Thomas-Dunn and 20-year-old Christopher Lacy, another man who was present during the incident.
Police Chief Nick Metz, Deputy Chief Paul O'Keefe and a captain for APD took Shead into custody near the entrance to the Sears store, according to the affidavit. 
Thomas-Dunn was originally charged with possession of a weapon by a previous offender and aggravated assault. He is scheduled to be arraigned Jan. 7, according to Migoya.
Lacy was arrested on unrelated warrants, police said at the time of the incident. 
Shead has been charged with more than a dozen crimes in the metro area dating back to 2016, records from the Colorado Bureau of Investigation show. He's faced multiple theft charges and had been sentenced to two years probation for a misdemeanor theft charge for items totaling between $750 and $2,000.