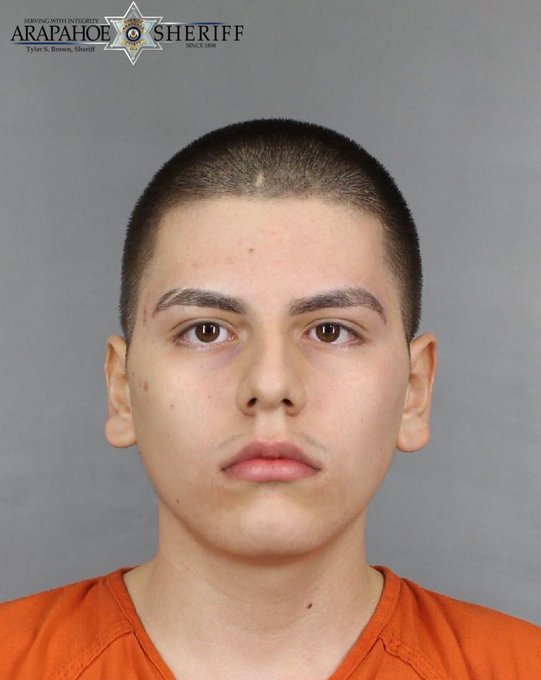 AURORA | A 20-year-old man who struck and killed a pedestrian while driving drunk and speeding on East Colfax Avenue in Aurora two years ago has been sentenced to at least three and a half years in a specialized state prison for young people.
An Arapahoe County District Court judge on Tuesday sentenced Christian Fehr to three and a half years in the youthful offender system for a pair of felony charges: leaving the scene of an accident involving death and vehicular homicide involving reckless driving, according to the 18th Judicial District Attorney's Office.
Jurors on May 6 found Fehr guilty of the charges, as well as an additional traffic offense, records show. Members of the jury also considered the felony charge of vehicular homicide connected to DUI in their deliberations, though they couldn't come to a disposition and were eventually hung on that count, according to state court records.
The convictions stem from a fatal crash on April 8, 2019 in which Fehr, who was 18 at the time, struck and killed 34-year-old Marvin Vincente-Pelico near the intersection of Colfax and Kingston Street, according to an arrest affidavit filed against Fehr.
Investigators said Fehr was driving a 2007 Chevy Avalanche about 40 miles over the posted speed limit and appeared to be drunk when he struck Vincente-Pelico, who was attempting to cross Colfax.
After initially fleeing the scene, Fehr returned to the intersection and spoke with police, according to a police report.
Fehr admitted to running into a man while driving east on Colfax, but he accused the pedestrian of running in front of his vehicle, police said.
Police then ran Fehr through a series of roadside sobriety tests, which he repeatedly failed, according to the police report.
Fehr later told police he had consumed three beers earlier in the night. But upon being booked into the Aurora municipal jail, he mentioned that he'd had several shots of liquor as well, according to the report.
Fehr could spend more than a decade in state prison if he fails to meet the requirements of the youthful offender system, a specialized facility in Pueblo available to young people who commit violent crimes as young adults. He received a pair of suspended prison sentences for his felony counts that will only be imposed if he fails to meet the conditions set at the Pueblo facility, according to the local DA's office.
The prison offers a variety of classes and behavioral treatments for those incarcerated there.
Fehr could also be re-sentenced if he is rejected from the Pueblo facility, according to court notes.
Fehr is currently detained at the Arapahoe County jail awning transfer to prison.
He has remained largely free since the fatal crash two years ago, as he posted a $50,000 surety bond shortly after he was arrested.
Earlier this year, Fehr was sentenced to 30 days in jail in Denver after being found guilty of driving under restraint, a charge related to operating a vehicle after consuming alcohol, records show.