The first time he visited a patient dying of COVID-19,
Father Felix Medina-Algaba felt afraid.
Covered head-to-toe in personal protective equipment that made him feel like he was wearing a spacesuit, he was face-to-face with a deadly virus. He wondered if something would happen to him. But with people dying alone, their families unable to be by their side, he felt an obligation to minister to those who asked for a priest.
After over 50 ICU visits now, the process has become routine.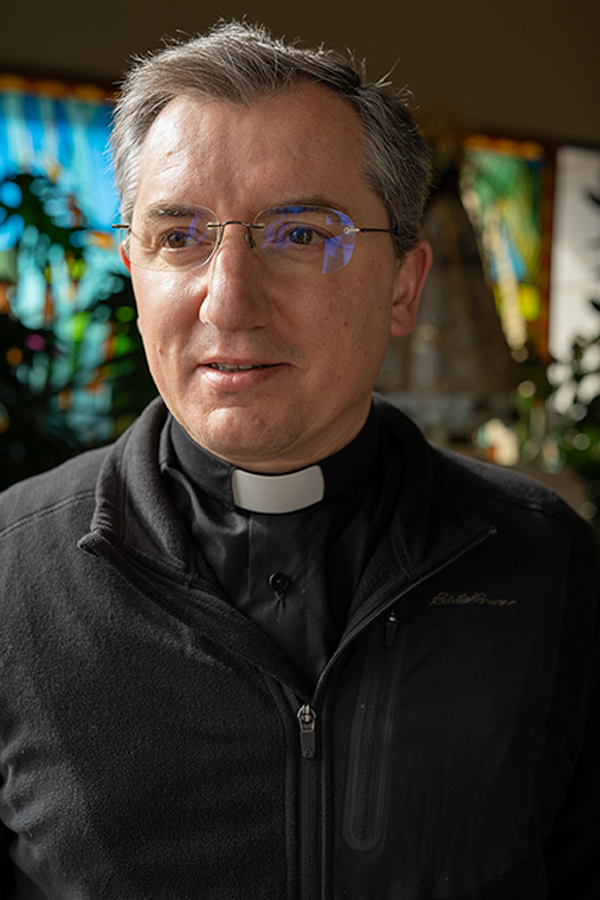 Medina-Algaba is the head priest at Queen of Peace Catholic parish in Aurora. He and the other priests routinely visit patients at the Aurora South Medical Center, and collectively have seen over 200 COVID-19 patients since the beginning of the pandemic. Half a dozen of their own parishioners have been lost to the virus.
It's just one more toll that the pandemic has placed on the church, which like religious communities across the nation has been forced to walk a tightrope between physical safety and providing spiritual and material support to the community. 
Faith communities in Aurora have spent the last 10 months rethinking what they do. Religious leaders told the Sentinel the pandemic has been hard on their congregations but also provided unexpected silver linings.
Most houses of worship shut their doors in mid-March once it became clear that the pandemic had arrived in Colorado and that large indoor gatherings were a significant risk, and did not re-open again until after the stay at home order was lifted.
That put faith communities in the unprecedented position of being closed during some of their most important holidays, as it fell over Easter, Passover and the month of Ramadan.
For Medina-Algaba, celebrating Easter Mass in an empty church was surreal.
"To be in that place for 1,500 people empty on a Sunday morning was pretty shocking," he said.
The parish has now re-opened for in person worship, and about half as many people as before are attending.
The church has suffered financially because of the decrease, he said, but the need for its charitable work has exploded. Its soup kitchen on East Colfax Ave. experienced a 100% increase in demand since the pandemic began with many more people struggling financially.
He is relying on God to provide for the church, he said, and believes that people need the church now more than ever.
"We see how essential the ministry of the church is at this point of fear and crisis," he said.  "I would say there's a sense of urgency in the mission we are doing."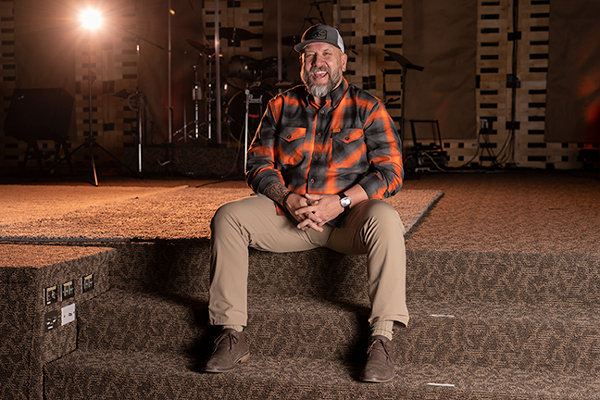 Elevation Christian Church has seen a similar rise in need at its food bank. The church used to provide groceries to about 100 people twice a month, now it's running out of food at 200 people, lead pastor Scott Bloyer told the Sentinel.
"It sucks because you have to turn people away, and it's not what you want to do," he said.
Like many churches across the country, Elevation scrambled to put together online services when the pandemic began. Bloyer and a small team recorded his sermons, and the church band recorded a set of songs that could be used repeatedly.
Now the church is open for in-person services in a reduced capacity and is continuing to livestream. The majority of the congregation is still participating online.
It's harder to stay connected to people over a screen, and he's worried about the people who have lost touch with the church and might be seriously struggling but haven't reached out for help.
"Personal connection is way more important than we thought," he said. "When you take that away people do suffer mentally and physically and emotionally."
He never expected the pandemic to go on this long.
"Everybody was like 'oh by Easter we'll be back' and now we're going 'maybe Easter of 2021…maybe fall of 2021,'" he said. "You have to be very flexible and agile to be a leader in the world we're in."
The pandemic has placed many pastors in a tough spot, he said, since almost any decision they make is going to upset somebody who thinks they are being overly cautious or aren't being careful enough.
"The mental health of a leader can really suffer in these moments," he said.
Bloyer said he's been holding up mentally except for going a little stir-crazy, but he and his whole family got COVID-19 last year, which he said for him felt like an extremely bad flu.
Not having the personal connection of in-person worship has been very hard for the congregation, but it has also allowed them to broaden their reach — they've had people from as far away as Africa and South America attend their online services.
The building being closed also allowed the church to make improvements to their facilities, which has allowed them to get certified to have childcare. Rocky Mountain Kids now uses the building for its daycare program.
In the midst of instability, he's leaning on his faith.
"For many faith leaders it has only solidified what they believe," he said. "You're unsure of what finances are going to look like, and you have to rely on Jesus to take care of things."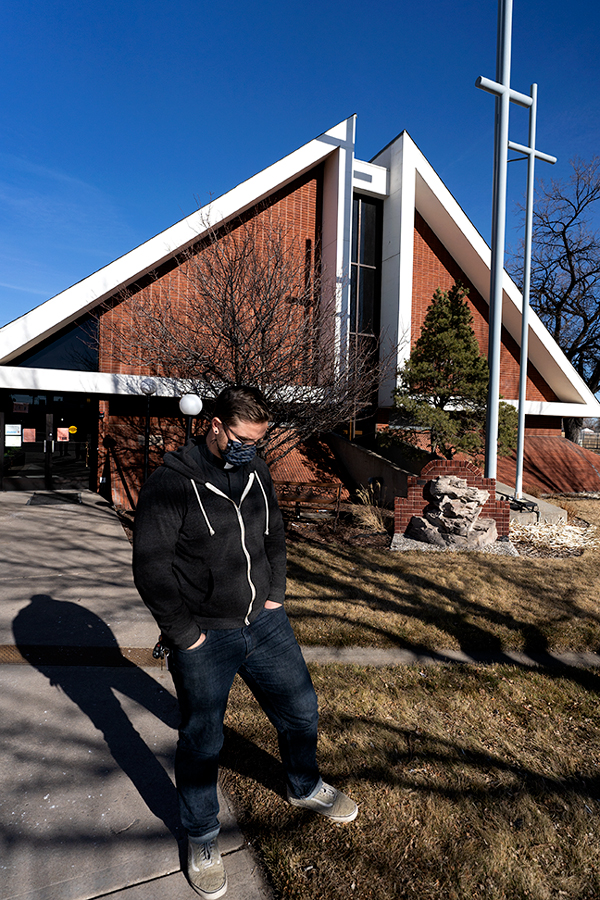 Rev. Nic Leither began working at St. Mark's Lutheran Church in the middle of the pandemic after he was called to serve as the church's pastor in June. It's his first pastoral job since graduating from seminary.
Starting the role mid-pandemic has been "an interesting journey," he said. 
A small group of St. Mark's roughly 100 parishioners currently attend church in person each week, while the rest watch it over a livestream using cameras that the church installed at the beginning of the pandemic. Instead of everyone going up to the front of the church to receive communion it now gets passed out in cups.
One silver lining is that starting to livestream services made church accessible to members who had been homebound since long before the coronavirus, Leither said. The church plans to continue livestreaming after the pandemic ends to maintain that.
Livestreaming has also led some people to attend church who weren't comfortable going to an in-person service, he said, either because they had been hurt by religion in the past or were uncertain whether they would like it.
One of the most challenging adjustments for the church has been its youth ministry, Leither said. Since young people are already spending so much time online in school, the church's youth minister has struggled to connect with them virtually in meaningful ways.
Having to completely reinvent the way church is done has been exhausting, he said. It's also been challenging to bear witness to all the ways that the pandemic has hurt people. However, it's also made the congregation reexamine the way it thinks about church.
"I think this pandemic has forced the hand of a lot of faith communities like ours to ask the question of how they're reaching people in their own community," Leither said.
Having to get creative during the pandemic has made people consider how to be "a witness to God that is not just in this church," he said.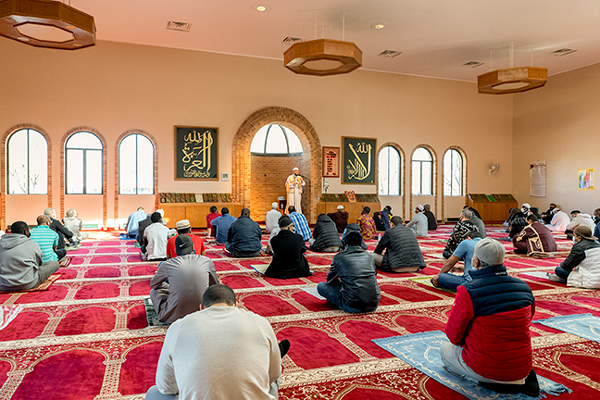 The Colorado Muslim Society, the state's largest and oldest mosque, shut down for in-person services at the beginning of the pandemic and was proactive in explaining the public health situation to its members, said Iman Jodeh, the mosque's spokesperson. 
"We have an obligation as Muslims, if you live in a place that has illness, you should not leave that place and vice versa," Jodeh said. "We are really trying to honor that spirit and keep our community and our greater community safe."
The mosque focused on online ministry during the lockdown and used Facebook live, WhatsApp and other social media to communicate with parishioners, Jodeh said. 
Being closed for Ramadan was "completely unprecedented," Jodeh said. The mosque usually has nightly Iftar services where people break their fast. They serve about 400 meals each night, many to people who depend on those meals, she said.
The mosque is now open for daily prayer services at about a 50% capacity, and worshippers must wear masks and stay six feet apart. The ablution area where people normally washed themselves before praying has been closed since March, and people must bring their own prayer rugs. The society is currently monitoring the information from the Tri-County Health Department to decide what to do for Ramadan this year.
"We're in a wait-and-see pattern," Jodeh said.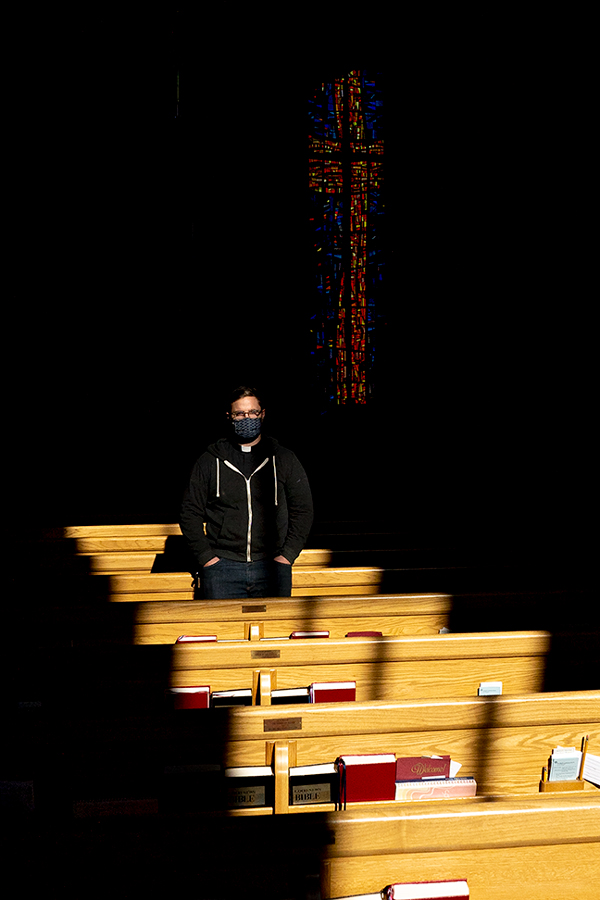 At the Aurora History Museum, exhibit curator Christopher Shackelford spent the summer interviewing different faith leaders across the city for an exhibit about the city's religious diversity.
The museum's goal is to tell the story of as many Aurorans as possible, and religion was selected for an exhibit because it's a significant pillar of the community. One third of Aurorans attend a place of worship regularly, Shackelford said, and the city has about 150 different faith communities.
He ended up interviewing 21 different community members about their faith, and also took photos of local houses of worship.
People shared a wide range of perspectives about how COVID-19 was affecting their organizations, he said, with some saying they were seriously struggling and others finding new ways to connect with people. 
Religion can be a divisive issue, but Shackelford said he was struck by the open-minded nature of all the people he spoke to. 
"Ultimately they all expressed an open mindedness to accept others for who they are and find common ground," he said.
The museum hopes that the oral histories it is collecting during the pandemic will be a resource for future scholars. The museum tried to put together a short documentary on how Aurora coped with the 1918 pandemic and the resources were "very limited," Shackelford said. This time around, it aims to preserve the historical record.
The History Museum is currently open to the public by appointment. Part of the religious diversity exhibit can also be viewed on the museum's website. 
It's too soon to say what the long-term effects of the pandemic on religious life will be. Some clergy hope it will make people more aware of the importance of faith in their lives.
Bloyer hopes that the pandemic will help people to take more personal control over their faith, and not just go through the motions of going to church.
"For many people, what was supposed to be their faith was really something they had taken from their parents, it wasn't something they owned for themselves," he said.
"I think all of us are reevaluating a lot of things in our lives, we're taking stock," Jodeh said. "However people choose to do that, whether that's through their faith or otherwise, I think it's a really healthy process to go through."
That seems to be a sentiment that echoes across religions in Aurora.
"The people who come now during the pandemic, I think they appreciate it more because they see what it is to be without the church," Medina-Algaba said. "whether we will forget, I don't know."