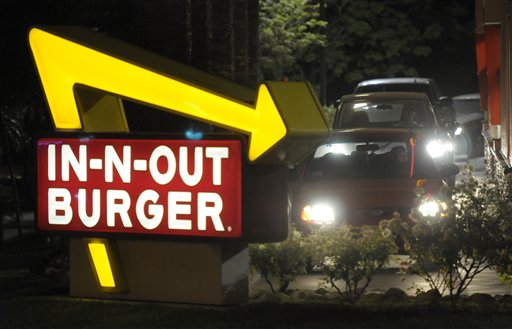 AURORA | After years of anticipation, West Coast burger chain with a cult following In-N-Out will open its first two locations in Colorado on Friday.
The inaugural Colorado branches are in Aurora and Colorado Springs, with the Aurora location at 14150 E. Alameda Avenue near the Town Center at Aurora mall.
Indoor dining is currently unavailable due to the COVID-19 pandemic, but the location will have one drive through lane, so prepare for long lines in Aurora throughout the weekend. The drive through will be able to hold 23 cars at a time, according to the company.
Hours are 10 a.m. to 1:00 a.m. Sunday-Thursday and 10 a.m. to 1:30 p.m. Friday and Saturday. In Aurora, service will only be available in the drive-thru after 10 p.m. due to local COVID restrictions.
The company first announced it would be opening locations in Colorado in 2017, along with a distribution center in Colorado Springs to guarantee its "never frozen" commitment.
The Aurora location was first discovered by the Sentinel in November after an application for a drive-thru restaurant was submitted to the city that included images of the brand's iconic palm-tree logo.
A third location in Lone Tree is scheduled to open soon and the company has planned locations in cities including Lakewood and Fort Collins.