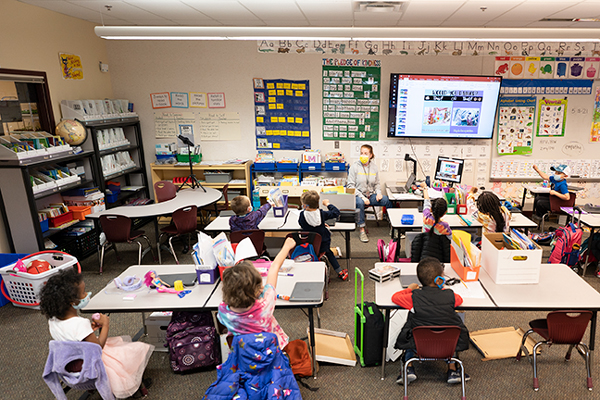 Not with a bang, but with a whimper.
Such is the way the end of the coronavirus pandemic could be described, as an increase in vaccinations and gradual rollbacks of mask mandates and public safety restrictions slowly return life to a semblance of normalcy without any clear delineation of when the virus is "over."
But just as the entrance of COVID-19 into the world brought a slew of uncertainties and questions about the shape our lives would take next, it is leaving the same way. Institutions are now faced with the challenge of determining how and when to transition into a post-COVID world, and none are being watched as closely as schools.
In Aurora, educators say there's still a lot of questions to be answered before districts have a clear picture of what the next school year will look like, and the paramount goal is still getting through the end of the current one.
"We're focused on landing the plane," said Kasey Ellis, president of the Cherry Creek Education Association.
Though neither Cherry Creek nor Aurora Public Schools have yet finalized their plans for what school will look like in the fall, both districts told The Sentinel they are planning for all students to be on campus five days a week. The announcement last week that children 12 and up are now eligible to receive the Pfizer vaccine will be a boon for the districts.
Aurora Public Schools became the first district in the Denver metro region to announce that it will require faculty and staff to be vaccinated for COVID-19 for the fall school year, though employees will be able to seek medical and religious exemptions.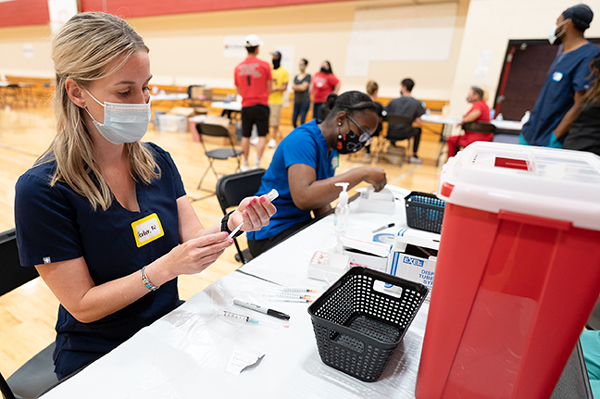 A representative for Cherry Creek told The Sentinel it will not be requiring the vaccine, but it will encourage all employees to get vaccinated.
Cherry Creek superintendent Scott Siegfried, along with APS superintendent Rico Munn, were two of the a dozen superintendents who recently signed a letter asking the state to change its quarantine rules. With COVID cases high and vaccination rates low among teenagers, the state has not acted on that request. Dr. Sean O'Leary, a pediatrician at Children's Hospital Colorado and vice chair of the infectious disease committee of the American Academy of Pediatrics, recently told Chalkbeat Colorado he thinks it's too soon to change quarantine rules.
Munn said that some degree of contact tracing and quarantining will likely be required next year, according to the district's conversations with the Tri-County Health Department, but that school will be fully in-person.
However, the district is also planning to have a remote option for families who still want it next school year. It is also considering a "flex option" where students could be remote but still be connected to their home campus instead of in a completely virtual school.
Those decisions were based off of feedback from district families, Munn said, who said that they would take advantage of a continued remote option. If it is popular enough, it's possible the district will keep some form of remote learning in perpetuity.
"It's certainly something to consider," Munn said, while noting that he has concerns about the efficacy of remote learning for primary-age students. "We'll have a stronger sense by mid to late next year whether that's something that needs to continue."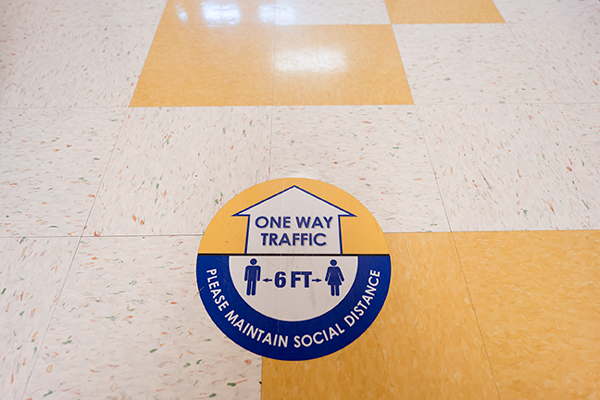 CCSD had a preexisting online school, Cherry Creek Elevation, which saw a 5,000% increase last year as about 10,000 students opted to go fully remote for the full school year. What the next school year's enrollment looks like remains to be seen.
The district will continue to make more use of technology in the classroom, and at its May 10 meeting the school board approved a resolution to fund a one-to-one device to student ratio for students in first through 12th grade, so every student will be issued their own computer.
Schools in Cherry Creek will likely continue to use online options for some meetings, as being able to attend parent teacher conferences and other events remotely provided a significant boost in engagement, said Chris Smith, CCSD's incoming superintendent.
"We had a lot more parent engagement over COVID because they could actually be on Zoom and be at their house and cooking dinner and helping with homework but also taking part in some school events," Smith said.
The question of learning loss has dogged districts nationwide, as the abrupt shift to remote and then hybrid learning created an impromptu experiment with students' education. Both APS and CCSD acknowledged that learning loss has occurred, but said it's too soon to say to what extent.
APS has been using the assessment software iReady to measure students' skills throughout the school year. Based on the data so far, it appears that students have maintained their reading and writing skills but are falling behind in math, Munn said.
Another assessment will be conducted at the end of the school year, after which time students will have had more in-person learning.
Learning loss affects students at different grade levels differently. For students who are still learning to read, falling behind in reading proficiency could affect their long-term ability to learn at grade-level standards if it's not corrected, Munn said. For older students, it's college and career readiness that's been affected.
Making up for any deficiencies won't be a question of some summer sessions or tacking on some time to the next school year, Munn said. Instead, the district has a strategy to try and make up for five year's worth of growth in three year's time.
"We know we're not going to make this up in summer school or even just one year," Munn said. "This has to be a really planned out developed resource intensive implementation of supports for kids."
Cherry Creek had less information about the specifics of learning loss in the district. Siegfried said that because students had more in-person learning than most other students in the Denver metro area, he hopes that they were less affected.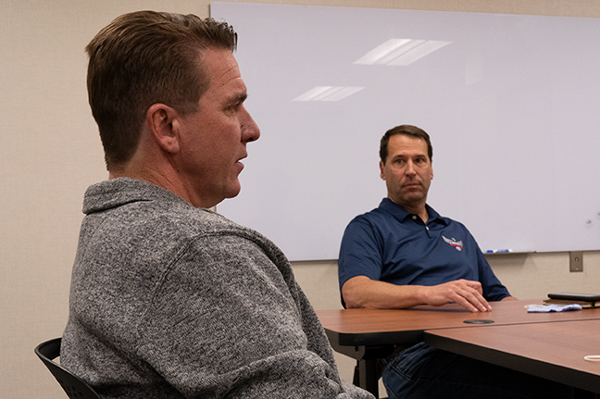 The district will be using data from assessments to determine where students are academically, Smith said, and is particularly interested to find out whether students who were fully online performed differently from students who went to school in-person.
He believes it's important to approach learning loss from a growth mindset.
"There was loss, but there were a lot of characteristics that students didn't know they had and found inside of them," over the past year, Smith said. "Our focus coming back is to focus on the assets of kids, what strengths they bring to the table, and how we help support them."
A bill that would provide grants to school districts for tutoring to help students catch up academically, House Bill 1243, is currently under consideration in the Colorado Legislature. 
Enrollment took a hit at both districts last year, as fewer students enrolled in the fall of 2020 than expected. According to data released in December by the Colorado Department of Education, APS and Cherry Creek had the fourth and seventh largest declines in enrollment this school year, respectively.
That was a particular blow for APS, which has had declining enrollment for years. This district lost twice as many students as projected, with the biggest declines in preschool and kindergarten.
Munn said he expects some of those younger students to come back, and the district is preparing for the possibility of a particularly large kindergarten class due to the fact that some families chose to simply delay their kids from starting school due to COVID.
"We've all been calling it the redshirt year," he said.
In Cherry Creek, the district has reached out to the families it can get in touch with who left the district and asked them to consider re-enrolling their students next fall.
"I do think people found it very hard to teach their kids at home and they want their kids in schools with teachers, so I think we're going to see an uptick in enrollment," Smith said.
Another question with an answer that won't materialize until the fall is the issue of teacher retention. Nationally, teachers have reported high levels of stress during the pandemic, and more than usual are considering leaving the profession after the school year ends.
In a survey, the Colorado Education Association found that nearly 40% of its members are considering leaving the profession after the 2020-2021 school year, citing "unrealistic workload, potentially unsafe working conditions during the COVID-19 pandemic, and low pay" as the top reasons.
APS and CCSD both said that they are not currently seeing issues with teacher retention, but acknowledged that the past three semesters have been challenging for teachers and other staff.
"Teachers and kids are both physically and emotionally tired and we are trying to plan with that in mind," Munn said.
That factors into how the district plans to address learning loss.
"It sounds nice to say 'we're going to add two months onto the school year to make up for lost learning,' but I don't know if things like that make sense when you have a bunch of people who really need a break," he said.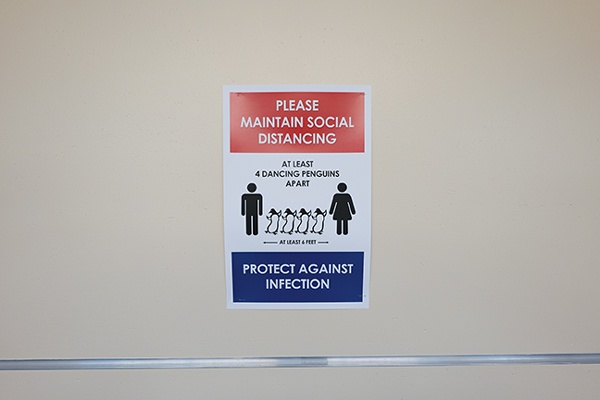 Union representatives from Cherry Creek and APS said that they are aware of some teachers who are considering their options and may choose to leave the district or the teaching profession over the summer.
"I do think there are people who are definitely weighing their options," said Bruce Wilcox, president of the Aurora Education Association. "A lot was put on everyone this year."
"I've had a few but not many who have said 'that's it,'" said Ellis of CCSD teachers.
Planning for both online and in-person lessons was a significant burden for teachers, Wilcox said. If that expectation goes away, he does not expect to see a significant exodus from the district.
At least one staff member at Cherry Creek chose to leave in part due to the stress of the pandemic: Siegfried. The superintendent announced in January that he would be stepping down at the end of the year, citing a need to spend more time with his family.
In a letter to district families, he said that he never envisioned himself staying in the role of superintendent for a long period of time.
"However, I would be disingenuous if I didn't say that the last year has had an impact on myself and my family," he wrote. "As a father, I have always taught my own kids to do what they love, and when they no longer find joy in their job, to do something else."
Despite the stress, Siegfried said he's proud of what the district accomplished over the last year.
"I never thought there would be a moment where I would have to make a decision about whether kids actually went to school or not," he said.
He declined to share his plans once he leaves the district beyond saying that he's going to take the opportunity "to do everything I haven't been able to do the last few years." He'll still be in the area with his family (though you might not see him at school board meetings anymore).
Colorado's next state budget, which Gov. Jared Polis signed into law Monday calls for $7.8 billion in spending on K-12 education, an 8.7% increase from 2020-21. Almost $5 billion would come from the state, with the rest covered by school districts. School districts would get $8,857 per pupil on average, a 9.7% increase.
The 2021-22 budget withholds $572 million from K-12 schools to meet other priorities, despite a constitutional requirement that education spending increase every year by population and inflation. This makes the annual withholding the same as it was in 2019-20. The withholding, known as the budget stabilization factor, has been in place since the Great Recession.
Lawmakers had been steadily reducing the withholding — and increasing education spending — but the budget stabilization factor surged to $1.2 billion last year. Democrats in the legislature said reducing the factor even more this year would not be responsible in light of future economic uncertainty.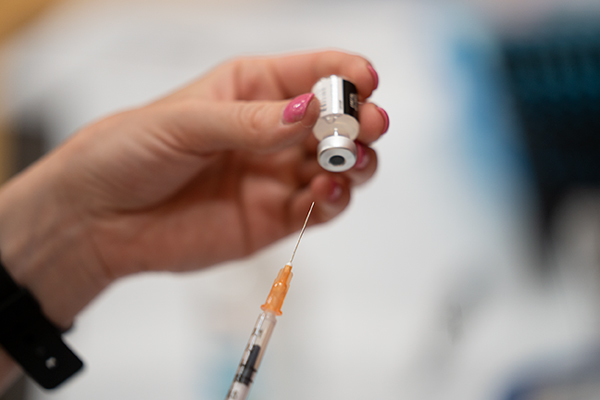 The budget also includes $361 million, a 2% increase, to partially cover the extra costs districts incur to educate students with disabilities, those learning English and gifted and talented students, among others. For the first time, state funding for students with disabilities will cover half of its obligation.
The budget leaves more than $480 million in the state education fund as a reserve. State funding will be supplemented over the next several years by federal coronavirus relief packages.
Throughout the pandemic there's been little time for educators to reflect, as school districts have raced to keep abreast of changing COVID infection rates and public health guidance in efforts to balance student safety and access to a high quality education.
"It's tough to identify lessons learned until you carve out that time to reflect," Munn said.
APS is currently conducting research into what worked and didn't work during the pandemic, and ways the district can grow from the experience, Munn said. It plans to publish its findings over the summer.
"It's the old trope: what doesn't kill you makes you stronger," he said.
— Chalkbeat Colorado contributed to this report