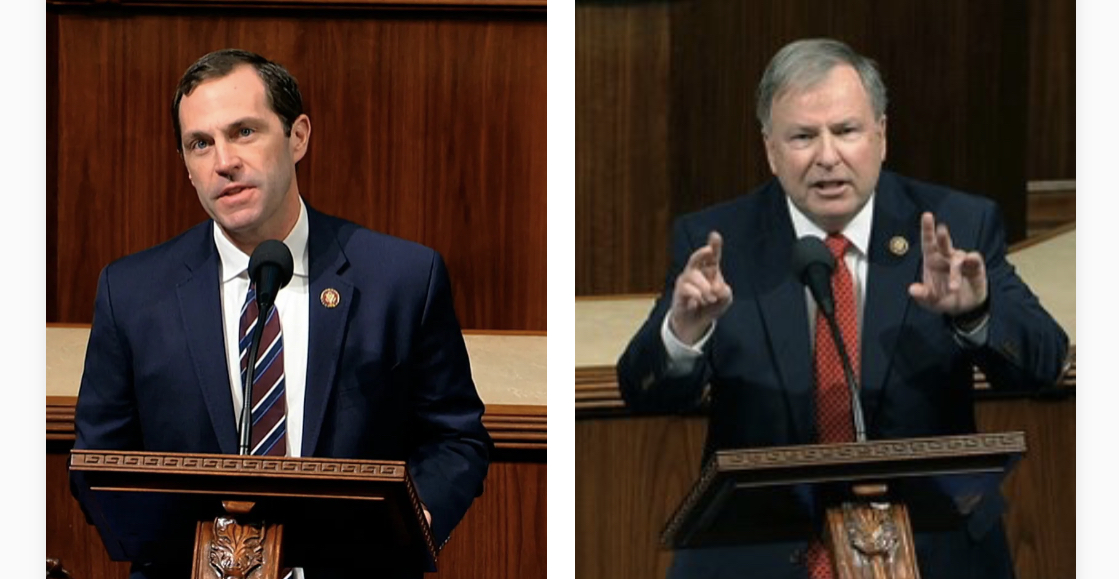 AURORA | A Colorado bipartisan tag team is looking to create a reserve component of the U.S. Space Force. 
Congressmen Jason Crow, D-Aurora, and Doug Lamborn, R-Colorado Springs, introduced the Space National Guard Establishment Act this week, saying it would provide a combat-ready piece to the nation's youngest military branch. Both lawmakers represent cities that were finalists in hosting the Space Force permanent headquarters, though former President Donald Trump ultimately gave the headquarters location to Huntsville, Alabama.
Colorado Springs has the largest concentration of Space Force personnel in the country while Aurora's longtime Air Force installation formally became Buckley Space Force Base last year. 
"The U.S. National Guard is critical to defending our interests in space and protecting our force on the ground. And with more than a third of all National Guard members assigned to space missions residing here in Colorado, our state will play a key role in providing a proven, ready, combat reserve to Space Force," Crow said in a statement. "Expanding the Force to include this National Guard component will ensure mission readiness as we continue U.S. dominance in space." 
About 1,500 National Guard personnel across seven states, including Colorado, are part of space-related missions, according to the branch. 
Crow and Lamborn and other members of Congress first teamed up in October 2020 to create the House Space Force Caucus, which helps other lawmakers and their staff learn and advocate for the military branch.