Following more than a year of repeated maelstroms within the Aurora Police Department, a city commission aiming to overhaul policing in Aurora is set to soon unveil an ambitious plan creating an independent police watchdog office. 
The city's Community Police Task Force began meeting after the death of Elijah McClain to reimagine policing in a city known nationally for police brutality cases and scandals. The board, made up of activists, community leaders and residents, is slated to release its centerpiece April 5: A proposal to create a community police oversight board with power to monitor police and even discipline offending cops. That day, the city council will comb through the policy suggestions. 
Those recommendations weren't yet available to the public at press time. But the unveiling April 5 is sure to invite a period of fierce political debate about the power of the oversight body. 
Task force members said they support the creation of an oversight mechanism with "teeth" that can exercise serious power. Whatever model the group recommends pursuing, they will join a cacophony of reform efforts already underway in the city. 
Last summer, City Manager Jim Twombly added a staffer to the city auditor's office to focus on police-related issues, such as body-worn camera protocols and how local cops use dogs when interacting with residents. 
In October, Aurora Police Chief Vanessa Wilson unveiled a multi-pronged plan centered on mending her department's ties with Aurorans. Pieces of the plan promise quicker release of internal reports and body camera footage, more community input on internal boards that evaluate local cops' use of force, and additional contributions from residents whenever police place bids to purchase certain equipment or enter into contracts.
And in February, Twombly said he plans to stand up a new office of an independent monitor in the city, although it's not clear what kind of model Wilson and city council members would like to see in place.
"A system of accountability should not be dependent on who sits in the chief's chair," Twombly said when announcing the new office on Feb. 23. "It needs to be put into place so that it functions and represents the community's desire for constitutional, unbiased and respectful policing that holds officers accountable. I believe an independent monitor can help us achieve that." 
Whatever form the new monitor's office takes, Twombly has said the task force's recommendations will be blended into the final shape of the city's new law enforcement ombudsman.
"We absolutely want to take their recommendations and fold those into what the mayor and council choose to do, how they choose to shape an independent monitor office," Twombly said in February.
Representatives from the Aurora Police Department's primary labor union were at the table when City Council Member Nicole Johnston began laying the groundwork for the task force at the end of 2019, though political spats ultimately precluded a union member from joining the board. Council members in June opted to appoint another ex-officio officer to the panel in lieu of Sgt. Marc Sears, who is president of Aurora's branch of the Fraternal Order of Police union. 
Sears has been critical of the group, as well as certain members, in recent months. In August, he expressed his desire to pursue criminal charges against Task Force member Candice Bailey for her role in a demonstration protesting McClain's death earlier in the summer. The charges never materialized. 
In December, Sears said that it's "ludicrous" for Task Force members to believe they'll successfully overhaul policing.
"The people on that task force are such radicals, and if the City of Aurora allows them to actually have that much of an impact, you're going to have a city that is going to burn down," he said.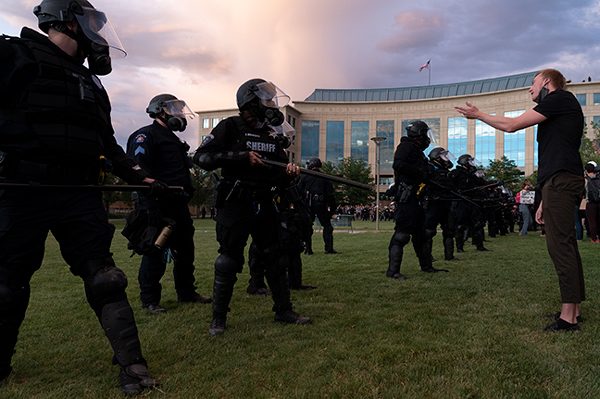 Experts told the Sentinel that U.S. cities have handled an independent monitoring system in vastly different ways. Some monitors, as in Boulder's system, can only make recommendations about police discipline and suggest policy changes. In systems like Pittsburgh's Citizen Police Review Board, independent investigators can compel evidence from police in response to citizen complaints and launch their own inquiries with subpoena power. 
That body and many others can't impose discipline over cops, as some Aurora Task Force members would prefer. The Sentinel did not find a precedent for that power in other police watchdogs. 
Other cities have established their unique blend of various models and powers — some willingly, but some under orders from the federal government after acts of police brutality. 
Whichever form it takes, a new monitoring body would bring Aurora into a small club of Colorado cities with cop oversight groups. Denver established its Office of the Independent Monitor in 2005, and Boulder followed suit last year when officials hired the city's first Independent Police Monitor. 
Lindsay Minter, a member of Aurora's Task Force, said the group is recommending that the oversight body would do more than just monitor police, and it wouldn't be called an independent monitor. The body would also have the power to investigate police officers' own investigations of other cops for misconduct. The oversight body would have the ability to subpoena cops for interviews and records — a "groundbreaking" prospect, she said. 
The devil will be in the details. The final product will likely require some buy-in from Wilson, Twombly and a majority of city council members. 
"We're going to have to figure out: Are we getting empowered by the city? That's where the rubber is going to meet the road," said Task Force member Kevin Cox, who also serves on the Aurora Public Schools Board of Education. 
Wilson endorsed the concept of an independent monitor after a team of independent investigators criticized Aurora cops' interaction with Elijah McClain and the department's handling of internal investigations that could have resulted in discipline or charges. 
"With Mr. Twombly's desire to create an independent monitor's position, I have to agree with it because I feel that is the only way we are going to regain the trust of the community," she said at a Feb. 23 press conference.
Aurora police did not immediately respond to a recent request for comment on the forthcoming task force recommendations or plans for a monitor's office.
McClain suffered cardiac arrest after his interaction with Aurora police officers and firefighters in August 2019 and never regained consciousness. One of the three officers who primarily interacted with McClain, Jason Rosenblatt, was fired from the force last summer after he responded "ha ha" upon being texted a picture mocking the carotid hold applied to McClain's neck. The other officers involved in detaining McClain, Nathan Woodyard and Randy Roedema, remain on the force despite a steady repeated calls for their terminations.
Jonathan Smith of the Washington D.C.-based Washington Lawyers' Committee for Civil Rights and Urban Affairs led the independent investigation into McClain's death. At the core of its findings was the conclusion that police had failed to adequately investigate members of their own ranks. 
It's a key argument among police reform activists, including many on Aurora's Community Police Task Force, that an outside body needs to monitor or conduct serious investigations. 
Specifically, Smith and his colleagues found that the Aurora Police Department's Major Crime/Homicide Unit conducted a lax investigation of fellow officers, which "revealed significant weaknesses in the department's accountability systems." 
Investigators had "failed to ask basic, critical questions" of the cops who stopped and subdued McClain, investigators said. "Instead, the questions frequently appeared designed to elicit specific exonerating 'magic language' found in court rulings," the report reads. The investigators also said the review by the department's Force Review Board "was cursory and summary at best."
Other cities, other models
David Harris, a professor and police accountability expert at the University of Pittsburgh School of Law, said cities have often attempted to set up police oversight boards after a major controversy. 
In Aurora, McClain's death kicked off the process. In Chicago, it was the death of Laquan McDonald at the hands of police and a subsequent cover-up in 2017. And in Pittsburgh, Harris said the spark was the police killing of Black businessman Jonny Gammage in a nearby suburb. Voters then created the Citizen Police Review Board after inaction and opposition from city officials, according to Harris. 
Harris held up Pittburgh's oversight system as close to ideal. 
It's a separate city office with an independent budget, staff investigators and a board of civilians without law enforcement experience, who are appointed by the mayor and city council. That group recommends courses of action based upon the findings of a lead investigator. 
Mostly, the group's investigators follow-up on civilian complaints about police officers, from routine gripes to serious offenses like shootings and beat-downs. 
To that end, investigators wield subpoena power — a key power, in Harris' view — to legally compel officers' testimonies and glean paper evidence that cops otherwise might not provide in a timely manner, or at all. 
Despite the system, he said Pittsburgh residents are sometimes confused and frustrated that the review board can't fire cops them elves. That power still lies with the police and city officials.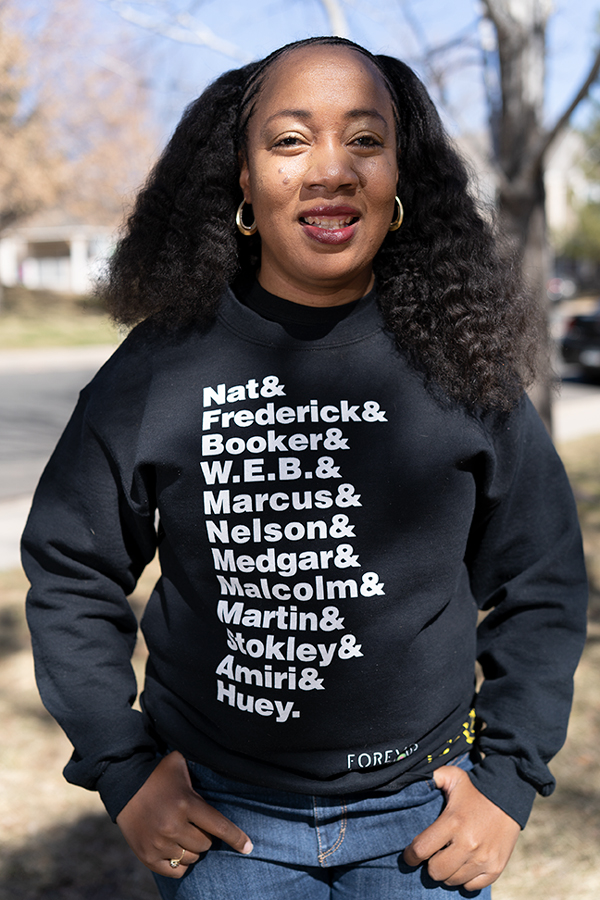 In Colorado, cities have handled oversight differently. 
In some systems, like Boulder's, an independent monitor has the power to physically sit in an interview room when police investigators are scrutinizing one of their own for possible misconduct. But the office can't conduct its own investigations. 
That independent monitor, Joseph Lipari, works with a civilian oversight board made up of service providers and Boulder residents, including a member who used to be homeless, young lawyers and a member who works in theater at the University of Colorado at Boulder. The oversight group just began meeting last month. 
He said it's critical that these civilians receive legal and use-of-force training early on, so that they can accurately assess police behaviors.  That's still a work in progress.
In Boulder's system, like Pittsburgh's, Lipari can make disciplinary recommendations to the chief of police. The board can also make big policy recommendations unrelated to a specific incident, such as the department's use of force policy. 
Denver's system also allows for its independent monitor to physically watch police investigate one of their own. The interim monitor, Gregg Crittenden, can also ask for the police department's internal affairs department to redo an investigation; if police refuse, he can issue subpoenas and kick off the office's own inquiry. 
After an investigation, Crittenden's watchdog office can spell out discipline recommendations for the police chief or sheriff. 
But in Pittsburgh, Boulder and Denver, the power of the oversight group ends with the discretion of the police chief or sheriff, who can decide whether to make any suggested policy changes or disciplinary recommendations. 
Meanwhile, some cities only allow for their monitors to loosely review police investigations, while other watchdogs focus largely on department-wide culture or policy issues. 
Aurora ambitions
That type of arrangement doesn't sit well with some Task Force members in Aurora, who want the watchdog to have power even when Wilson doesn't share its point of view. 
Cox and Minter said the city council should sign off on an oversight body called the Office of Police Accountability, Transparency and Transformation. The details are far from hammered out, and there's no indication yet that the city council would support the concept. 
But the duo said they want the group's recommendations to somehow carry weight. Ideally, Minter said the system would ensure that the watchdog's conclusions are "completely noted" by officials. 
Minter said there's no precedent for that power in other oversight systems. 
That's a controversial idea in city government. And, to a lesser degree, Aurorans can expect political fights over appointments to the proposed watchdog office. 
Lipari, Boulder's independent monitor, worked as a subordinate police monitor in New York and Chicago before arriving in Boulder last summer. He said the process of setting up a police watchdog becomes "very political" when council members or mayors turn to appointing its members. 
Aurorans caught a glimpse of what that process might entail last month, when council members appointed new members to the city's Civil Service Commission. 
It's an important office in the city's policing landscape that has a final say over police and fire department discipline. 
A majority of council members approved appointing Harold Johnson, a former fire department official in Denver, to the board. But a week later, some council members were calling on their peers to reverse the appointment because of revelations that Johnson had violated a slew of Denver Fire Department rules and was fired in 2015, despite him saying he'd retired. 
Ultimately, a majority of lawmakers voted to keep him on the board after some said they had private conversations with Johnson. 
Lipari said cities usually get a rocky start when setting up a police watchdog, and "growing pains" can drastically reshape the city's landscape for years. He urged patience on all sides. 
Cory Christensen, chief of police in Steamboat Springs and current president of the Colorado Association of Chiefs of Police, said his group does not have a formal position on the establishment of monitors in Colorado, but advocated for scrutineers tailored to individual municipalities. 
"We do strongly believe in each jurisdiction's efforts to police their community in the way that particular community wants to be policed," he wrote in an email. "Each community is different and local input and control is important."