AURORA | After decades in the military and work in the industry, Navy vet Danny Moore's own Aurora contracting business now has a critical role in fighting against foreign attacks.
Moore served in the Navy for 24 years, but after retiring he still felt pulled toward serving his country. After seven years with a private company he decided to found his own defense contracting business in Aurora, DeNOVO Solutions, which is one of just a few companies that is both Black and disabled veteran-owned.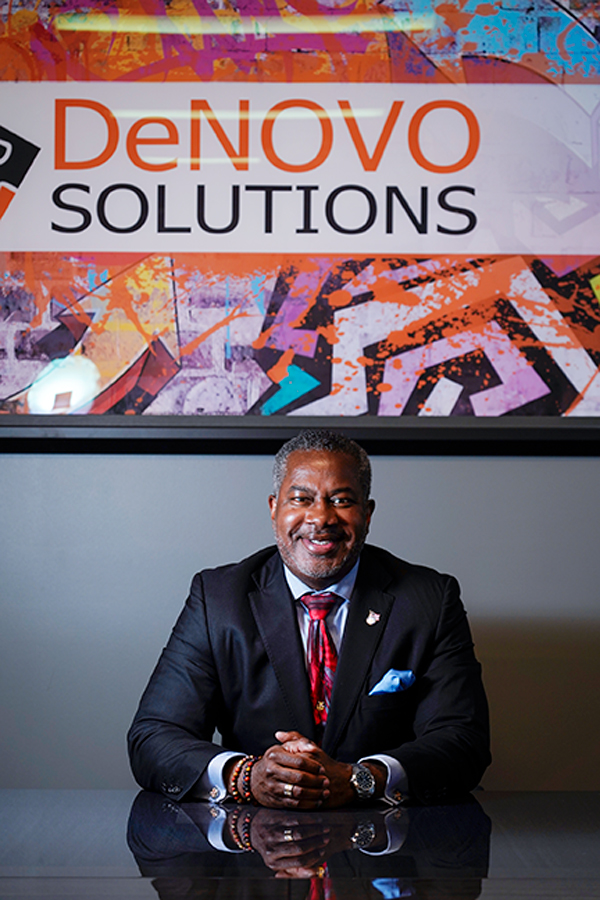 DeNOVO and Aurora-based company Advanced Circuits are contracting with Raytheon and Northrop Grumman on the development of the Next Generation Interceptor (NGI), which is being developed for the Missile Defense Agency to defend against incoming intercontinental ballistic missiles and hypersonic weapon threats.
The interceptor is necessary to keep pace with advances in missile technology from countries such as Russia, China and North Korea, according to officials in the defense field. 
In a March speech to the Senate Armed Services Committee, U.S. Northern Command leader General Glen Vanherck said that "Russia and China continue to aggressively pursue and field advanced offensive cyber and space capabilities, cruise missiles, hypersonic weapons, and delivery platforms designed to evade detection and strike targets in our homeland from multiple vectors of attack and in all domains."
Vanherck said that current defense capacity is sufficient to defeat a limited ballistic missile attack, but that North Korea's ongoing development of missile technology means that the NGI should be developed "on time or early."
The project is scheduled to have its first operational delivery in 2027, according to Northrop Grumman and Raytheon.
Aerospace-wise Aurora is best known for the iconic Buckley Space Force Base, but along with the rest of the Denver metro area it's home to many smaller companies that work in the industry as well.
"We're here in Aurora because Aurora really is the home of defense and technology," Moore said.
Moore said that he founded DeNOVO with a focus on family values.
"I started this business with the idea that people could defend this country, have a good time doing it and that you could take care of people," he said. "The whole core of what we are as a company at DeNOVO Solutions is surrounded around being a family-like atmosphere. When we say we love each other, we really mean that."
Moore said he hopes that more companies are attracted to Aurora, and credited Raytheon and Northrop Grumman for enabling smaller companies like his to participate in the defense process, which is particularly meaningful for him as a veteran.
"Being able to defend the land that we live in is so key, and as a military veteran I'm honored to be able to continue to serve in this capacity," he said.
DeNOVO's role in building the NGI is to make the system more efficient by ensuring that different tools and software components work well together.
"Our role is to make the systems and engineers work better together," he said.
Another Aurora company, Advanced Circuits, is responsible for the printed circuit boards (PCBs) in the NGI. PCBs are the building blocks of just about all electronic devices, from personal computers to satellites.
Advanced Circuits is the third-largest manufacturer of PCBs in North America and has its corporate headquarters in Aurora, where it employs about 300 people. Like DeNOVO, many of its employees are veterans, said director of sales Adam Szychowski. 
A good percentage of its business is with the aerospace and defense industries, and the company is proud to be working on the NGI because of its importance, Szychowski said.
"Our nation is protected by a critical homeland defense system and this is really the next generation of that," he said. "From coast to coast, this is what protects all the people we care about, so that's why it's critically important."