More people aren't doing better, and it's frustrating. And so how can we really focus on saving people money, reducing costs, and making Colorado more affordable? That is really our  top priority this session working with our legislative leaders.

— GOV. JARED POLIS
While the pandemic rages on for a third legislative session in a row — this time with the highest positivity rates recorded since March 2020 due to the omicron variant — lawmakers return to the Capitol this week for four months full of committee meetings, debate and finding ways to balance distributing federal aid dollars with making substantial change.
"These are one-time funds," Rep. Mike Weissman, D-Aurora, said of the American Rescue Plan Act allotment task force members have been studying all summer. "That allows us just a couple of years to expend these dollars." 
On the top of the Democrats' priority list are: reducing state fees, especially on small businesses, lowering health care costs, more investments in education, tackling public safety and addressing air quality issues. Republicans have already claimed the Democrats have ripped off their previous agendas. 
"More people aren't doing better, and it's frustrating," Gov. Jared Polis told the Sentinel earlier this month. "And so how can we really focus on saving people money, reducing costs, and making Colorado more affordable? That is really our  top priority this session working with our legislative leaders."
Republican lawmakers complained that the focus on fees, inflation and crime stole from their own pre-session playbook.
"I didn't hear that two years ago," House Minority Leader Hugh McKean said of the Democrats' commitment to fee reduction. "And now we find out, long after the fact, that really we need to pull all that stuff back."
A new poll from The Associated Press-NORC Center for Public Affairs Research finds that management of the coronavirus pandemic is beginning to recede in the minds of Americans and is increasingly overshadowed by financial concerns — especially inflation — topics that could lift Republicans heading into the 2020 midterm elections.
Colorado's inflation rate has reached 6.5%, according to the Bureau of Labor Statistics, mirroring a national trend.
Colorado's unemployment rate has improved markedly, reaching 3.9% in December, after a high of 14.7% in April 2020 as the pandemic hit full force. Polis and others committed to replenishing the state unemployment trust fund, depleted during the pandemic, in new ways so as to spare employers who pay into the fund.
Colorado, like much of the nation, also has seen escalating crime. In 2020 and 2021, lawmakers enacted a host of police accountability measures after the killing of George Floyd. This year, Democrats said, legislators will seek to invest in grants to local police departments, police recruitment and preventive measures designed to cut criminal recidivism rates and in behavioral health.
With the help of federal relief money, Democrats hope to create a revolving fund that would quickly finance affordable housing construction as well as the use of prefabricated housing to alleviate the state's housing shortage, Garnett said.
Air quality, electrifying vehicle fleets and wildfire mitigation are part and parcel of upcoming initiatives to address climate change, Fenberg said, adding that Colorado is "just one windstorm, one spark away from the next unfortunate tragedy."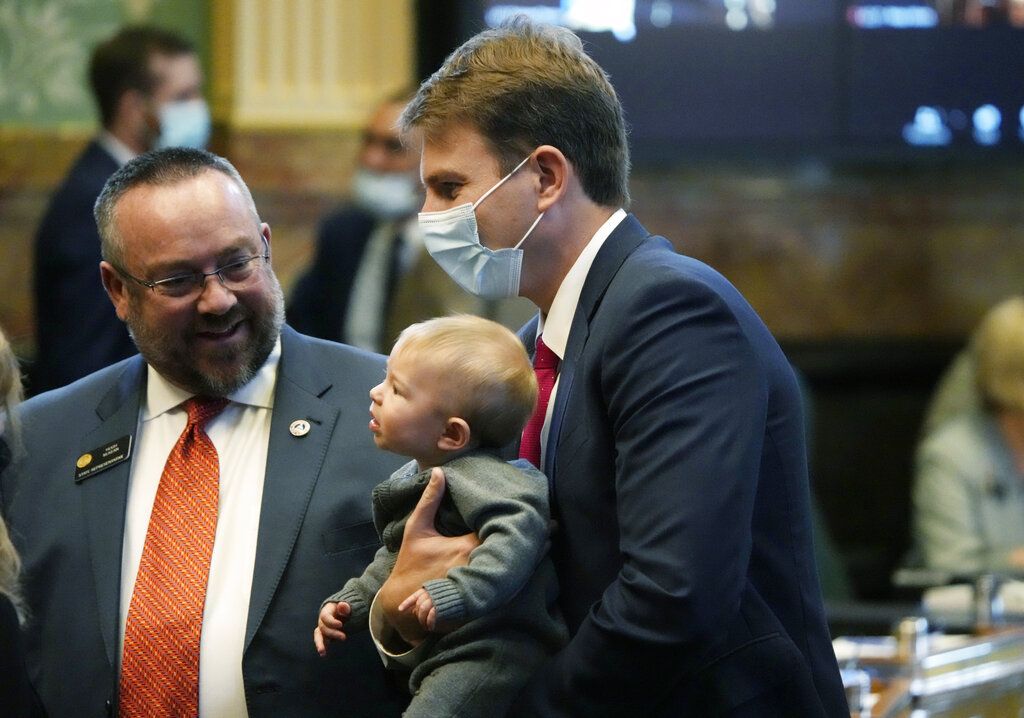 Pandemic lawmaking 
The last two sessions were disrupted by the virus, but leadership told the Sentinel they remain confident they're doing as much as they can to prevent that for a third time, despite the virus becoming much more transmissible and affecting more vaccinated people. Vaccine and mask requirements for permanent staff, lawmakers and building visitors won't be part of that toolkit, however.
Democratic Senate Majority Leader Stephen Fenberg said masks and vaccines would be "strongly recommended," but "legal parameters" keep the Capitol from being under any kind of mandate. Masks will be offered to all visitors in the building. 
"We know not everybody will comply," state Sen. Janet Buckner, D-Aurora, said during a virtual vacancy committee earlier in the week. Two of the five candidates for House District 42 — including Mandy Lindsay who won the appointment — said they were COVID-positive. 
There will be more opportunities for the general public to testify remotely. That's one silver lining.
"We would have people come from very far away (to testify)," Weissman said. "I think we've opened up the legislative process in a new way and that helps people participate, not just safely but at all." 
— Sentinel Staff Writers
Criminal justice 
While at least one conservative on Aurora's city council has said they would be interested in lobbying the state to roll back Senate Bill 20-217, which introduced a slate of reforms for law enforcement, Democratic state Sen. Rhonda Fields said she still stands by the "historic" legislation that she helped sponsor.
"My plan is not to walk back anything we've done," she said.
The law stripped police of "qualified immunity," a legal standard which kept them from facing civil lawsuits in many cases, and mandated the widespread rollout and use of body-worn cameras.
Aurora's Police Department had been using bodycams before the passage of SB20-217, and in 2020, the City Council OK'd spending $1 million to buy 800 new cameras.
SB20-217 also opened the door for Colorado Attorney General Phil Weiser's investigation into the police and fire services following public outcry over the death in custody of 23-year-old Elijah McClain.
Fields suggested that law enforcement opposition to the law was driven by officers who were once "protected by having city governments pay for the wrongdoings of their acts."
"Now it's getting into the second year," she said. "People are getting used to wearing a bodycam. What's wrong with wearing a camera to record encounters?"
Fields also said she will support legislation that cracks down on so-called "no-knock" raids by requiring officers to give some warning before forcing their way into a property, along with bills that would address victims rights and fund witness protection.
Another bill that Buckner said she plans to sponsor would create a grant program within Colorado's Department of Public Safety for local agencies to address infrastructure problems like poor street lighting and infrequent trash collection, which she said can contribute to street crime.
"The Democratic Party right now is talking a lot about affordable housing, and behavioral
health, and I feel this bill will be really substantive to go along with those goals," she said.
Buckner said she did not know whether the grant program could be used to fund preventative outreach programs suggested in Aurora, like offering free recreation center passes to at-risk youth.
— Sentinel Staff Writers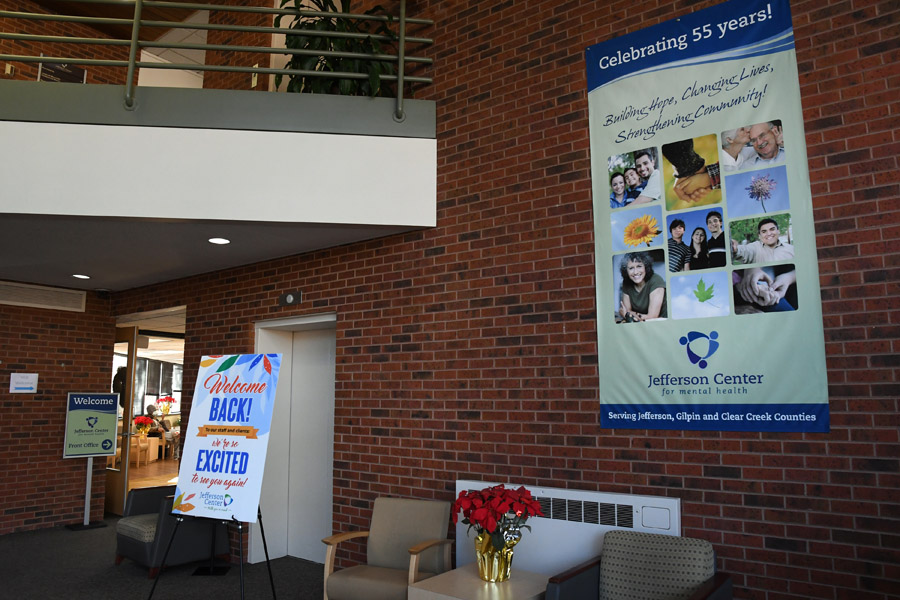 Healthcare
Over the past several years, Democrats in control of the Legislature have given emphasis to health care affordability with efforts to create a drug affordability board, creating the Colorado Option and reinsurance program. Fenberg said that work will continue in 2022 with some additions.
"It also isn't just about physical health. We're going to make a huge investment and put a lot of focus on behavioral health this year. That is really a root cause, if you think about it, to so many of the other issues that we're faced with, whether it's homelessness or addiction, or crime," Fenberg said. "Behavioral health is in a lot of ways at the center of a lot of those issues. So we are going to invest at least $450 million into transforming our behavioral health system."
A task force was assembled last year to figure out the best way to spend that money. Metro-area lawmakers Rep. Dafna Michaelson-Jenet, D-Aurora and Senator Chris Kolker, D-Centennial, are both members.
Kolker said that he would like to see a significant number of wraparound mental health services for adults and children funded. However, he said that $450 million is "a drop in the bucket" compared to the scope of need. 
"We need ongoing commitment from the people in this state to take mental health and the needs of our citizens seriously," he said.
He hopes that the renewed attention to the problem will fuel momentum.
"It's not a partisan issue," he said. "And that's what's key about mental health. This is something we all can agree on."
Michaelson-Jenet, who is also chairperson of the human services committee, said that about 30% of the money will be allocated specifically toward youth and will go towards fixing what she called "the missing middle."
"While there are insufficient treatment options across the whole spectrum, we basically have nothing between hospitalization and office visits," for kids and teenagers, she said.
The committee also hopes to use the money to fund a long-term care facility for youth who have complex needs in the state of Colorado. Currently, 60-70 kids go out of state to receive inpatient mental health treatment every year. 
The recommendations to the legislature on how to delegate the money is scheduled to come out on Jan. 21.
A proposal by Fields is to provide grants to ensure frontline health care workers have access to mental health resources and don't burn out in their jobs.
"We need to understand the stress that the frontline folks have been under," she said. "We need to see what impact this is having on the culture and climate in the hospitals and come up with a strategy that will provide some relief."
Issues like air quality and preventing wildfires also fall under the umbrella of better healthcare in Colorado, Fenberg said. 
"You can't ignore the sort of existential problems that we have that impact our health, like air quality or the catastrophic wildfires that we unfortunately see year round these days, or investments in clean water," he said. "We'll be making some big one-time investments in air quality…whether it's providing funds and grants to  trade out old truck fleets and replace them with much more efficient ones, whether it's electrifying school buses for school districts that couldn't afford to do it otherwise. We're also looking at a lot bigger investments in the actual air pollution control division itself."
— Sentinel Staff Writers
The 'COVID hangover'
Overall, the Aurora delegation said they expect it to be another year of focusing on how to help Coloradans recover from the fallout of COVID-19. Pre-existing priorities like healthcare, housing access and education funding remain top of mind.
"The priorities are really going to be around what they're calling the 'COVID hangover,'" said Rep. Iman Jodeh, D-Aurora.
Building on the policies passed in the last session to help alleviate financial pressure that workers and families are facing due to the pandemic will be her top focus, she said. She specifically will be advocating for Coloradans to have better access to healthcare and more housing protections.
Many of these topics were already crucial to address, "but because of COVID these things have begun to prove themselves as more of an issue," she said.
Kolker said he will be working on bills to require staff members in long-term care facilities receive proper training in how to care for people who have dementia, and a bill that would give people the opportunity to update their voter registration when they change their car registration upon moving. That idea was suggested to him by the Arapahoe County clerk, he said.
"If you own a car you have to get that car registration every year, and if you move this is just allowing easier access to make sure that that address goes with them for their voter registration," he said.
Michaelson-Jenet is working on a bill with the 17th Judicial District Attorney's office to provide safe shelter to homeless youth. This is something that should already be provided under the law, she said, but counties have very little money for it. The issue is so underfunded that currently minors sometimes have to sleep on the floor of county buildings to avoid being out on the street, she said.
She will also be working on a bill that clarifies the language around sexual assault used in trials, which was last revised in the 1970s and does not include any mention of consent.
Rep. Naquatta Ricks, D-Aurora, said that along with COVID-19 recovery, housing and consumer protections will be some of her top priorities, including protecting people from predatory practices from HOAs and towing companies. 
She also plans to work on legislation to increase voter turnout and legislation making it easier for people who completed medical school in a different country to practice healthcare in the U.S. 
By 2030, Ricks said Colorado is projected to have a shortage of over 2,400 doctors. Making it easier for international graduates to get into the workforce would help stem that shortage before it becomes severe, she said.
— Sentinel Staff Writers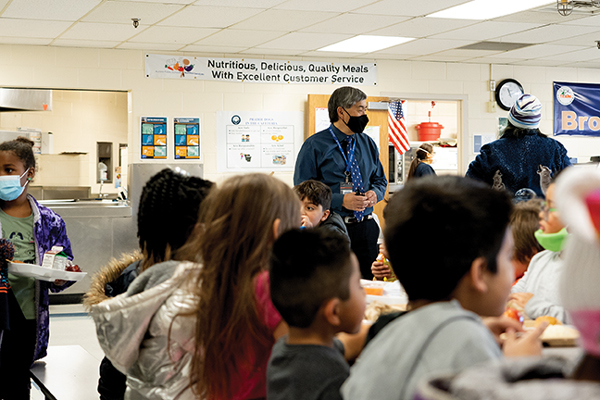 Public schools
Money for both K-12 and higher education will be major topics, as usual, with advocates saying it's past time for the state to make up for years of low funding. There's also the potential for big investments in job training and changes to how the state shares money with districts. 
The state's polarizing accountability system and how to move forward with school ratings during the pandemic will also be up for debate, as will a push to expand rights for public sector workers. 
Overshadowing all of this are the ongoing challenges facing schools: teacher and bus driver shortages, mental health crises, and lasting impacts of COVID on student learning. Lawmakers think they have ideas to help, while education advocates are wary of new programs and unfunded mandates. 
Here's a look at the top education issues lawmakers may address this year.
Accountability: Last year, Colorado lawmakers significantly scaled back standardized tests and suspended the accountability system that rates schools based on test scores. 
This year, Colorado students can expect to take the full suite of standardized tests, but school districts don't want to see the accountability system resume immediately. They say that last year's test data isn't a reliable basis for drawing conclusions. 
School districts and teachers unions prefer a transition period before schools get their normal ratings again — though what exactly that would look like isn't clear — and they have support from key Democratic lawmakers.
Advocates for this "bridge" back to accountability say they're working with reform supporters on an acceptable compromise, but supporters of the accountability system worry that changes will make it harder to get a full picture of how the pandemic affected student learning.
Funding: Education advocates are generally optimistic about increasing school funding this year. But expect debates about how much money the state should sock away for future years and how much it should spend now.
Schools are flush with federal aid money, much of it still unspent, but advocates say the state needs to increase its support so that schools don't fall off a fiscal cliff. 
Meanwhile, lawmakers are also considering changes to how Colorado shares money with school districts. A special committee on school finance could recommend increasing funding for special education students and changing how it defines at-risk students, a designation that brings extra money for school districts. Conservatives will push for funding changes to be tied to better student outcomes.
There's also a proposal for the state to provide matching funds for local property tax increases in districts with low assessed value, an effort to reduce some of the disparities between rich and poor districts, though it's controversial even among committee members.
But don't expect a major rewrite of the funding formula. It's proved too politically touchy in the past, and the special committee has deferred some of the thornier questions until after the session. 
Collective bargaining: A coalition of labor groups are expected to push to expand collective bargaining rights for public employees, including teachers and higher education workers unions. 
Colorado Education Association President Amie Baca-Oehlert said shoring up educator rights is a top priority, and teachers have higher salaries and are happier in their jobs in districts with unions. 
But the Colorado Association of School Executives, which represents superintendents, has major concerns and wants the bill to exclude educator unions. They see the legislation as violating local control and don't think the state has the authority to dictate whether school districts recognize employee unions. 
Preschool: Colorado is moving ahead with plans for universal preschool, a key plank in Gov. Jared Polis' education platform. Lawmakers last year established a new state department of early childhood education to oversee the rollout of a program funded by voter-approved taxes on nicotine products. This year, lawmakers need to act on a series of recommendations about how the program will actually work. Those include making sure preschool reaches children who need it most, that families have lots of options, and that the application process is easy.
"We want to ensure the new department is ready to administer early childhood in the fall of 2023," said state Sen. Janet Buckner, the Aurora Democrat leading the effort.
Workforce training: Even before the pandemic, Colorado leaders wanted more of the state's population to earn a college degree or credential, given the increase in jobs requiring college training, but college enrollment has declined during the pandemic.
Thanks to the American Rescue Plan Act of 2021, Colorado has about $3.8 billion to help recover from the coronavirus pandemic. Now lawmakers need to figure out how to spend that money, including on helping residents connect to job training. That effort will be guided by recommendations from the 1330 Commission, created by last year's Higher Education Student Success legislation. 
How lawmakers earmark the money could lift Colorado residents most in need of jobs and open up college to many more people. 
It would also represent a big investment in postsecondary education, especially given that Polis' proposed 1% increase in higher education funding doesn't keep pace with inflation.
Pandemic recovery: The omicron surge straining K-12 schools and colleges defies an easy legislative fix, particularly to remedy teachers absences and lack of substitutes. 
More money would help address student mental health needs and alleviate stressful classroom environments, but won't find more counselors. 
House Education Committee Chair Barbara McLachlan, a Durango Democrat and former teacher, is working on legislation to bring more school workers back from retirement and to expand a program that pairs new principals with experienced mentors. Long term, improving school leadership will improve teacher retention, she said.
State Rep. Colin Larson, a Littleton Republican, hopes a bill to offer grants for innovative transportation plans could alleviate the growing bus driver shortage. 
With student performance on standardized math tests falling during the pandemic, Larson wants to promote better math instruction.
Republicans will seek ways to get money to parents to address educational needs, an effort that Democrats will almost certainly oppose as opening a back door to vouchers. 
"The parents know," said state Sen. Paul Lundeen, a Monument Republican. "They know what their child's experience has been and what their child's needs are."
Senate Education Committee Chair Rachel Zenzinger, meanwhile, wants schools with chronic low test scores to have the option of converting to community schools, with wraparound services that help students and families with needs outside the classroom.
Bret Miles, who heads up the Colorado Association of School Executives, is begging the legislature not to place more burdens on school right now. 
"Can we not do 80 bills to try to fix education this year?" he asked. "Educators are tired. I want legislators to hear that every time they turn around."
— Chalkbeat Colorado writers Jason Gonzales and Erica Meltzer
More on education
After opening up universal kindergarten in 2019 — a claimed accomplishment for the Polis administration — Gov. Jared Polis and state lawmakers say there's still a lot more to be done, from preschool all the way through higher-ed.
Sen. Janet Buckner said multiple bills are being introduced that will support the state's new Department of Early Childhood, which is being established thanks to a 2021 law that Buckner co-sponsored with Senate Majority Leader Stephen Fenberg and House Dems Alec Garnett and Emily Sirota. 
Notably, the department will oversee the rollout of a universal preschool program, paid for in part by a tax on cigarettes and vaping products passed by Colorado voters in 2020.
"As a mother and a grandmother, I really know how important it is to have high-quality early childhood education," Buckner said. "And Colorado will be one of the leaders in the country for that."
As of April 2021, the Education Commission for the States reported that just three U.S. states – Florida, Oklahoma and Vermont – and the District of Columbia offered universal pre-K education.
On the other end of the education spectrum, Weissman said his first bill will aim to fund more spots in ASCENT programs across the state. They help shore up costs for high school students concurrently enrolled in college classes.
"Look, we've strained the health care profession. We need them to be ready for the next time (something like this pandemic happens). Maybe, unfortunately, to take the place of those that have done all that they can do and have been pushed past where they can be pushed," he said. "There's also the ongoing aging of the Baby Boom generation. We know we are going to need more teachers and health care workers. Concurrent enrollment can be part of that (solution)."
— Sentinel Staff Writers
A new face
There's a turnaround in Aurora's House District 42 as Mandy Lindsay joins the region's state delegation. 
Lindsay replaces former Rep. Dominique Jackson, who resigned after being tapped in December to be a Department of Housing and Urban Development regional administrator by the Biden administration. 
Lindsay served as Jackson's legislative aide and has lived in Aurora since 2013. She said she'd like to carry on much of the work Jackson had championed at the Legislature, including policies focused on affordable housing and lowering health care costs.
She was selected this week by a Democratic Party vacancy committee to fill the post.
"In the ninth grade, I joined the debate team and spent Saturdays arguing the issue that the federal government should guarantee comprehensive health insurance to all United States citizens. Some things never change in 25 years," she said during opening remarks of the vacancy committee meeting, which was held by Arapahoe County Democrats via Zoom due to rising COVID-19 cases.
A mom of four kids, Lindsay said she endured many of the same struggles many people in the community experience, including finding childcare, navigating Denver's school choice system, finding attainable housing and even selling plasma just to be able to put food on the table.
"You want to see the cracks in our system play out? Stand in line at a plasma donation center and chat with people," she said. "It's (people in) scrubs before shifts at their healthcare job or people coming off the job site in their reflective vests. These are people who are working full time and on their way home stop here to donate plasma for $60 a pop."
— The Associated Press contributed to this story.