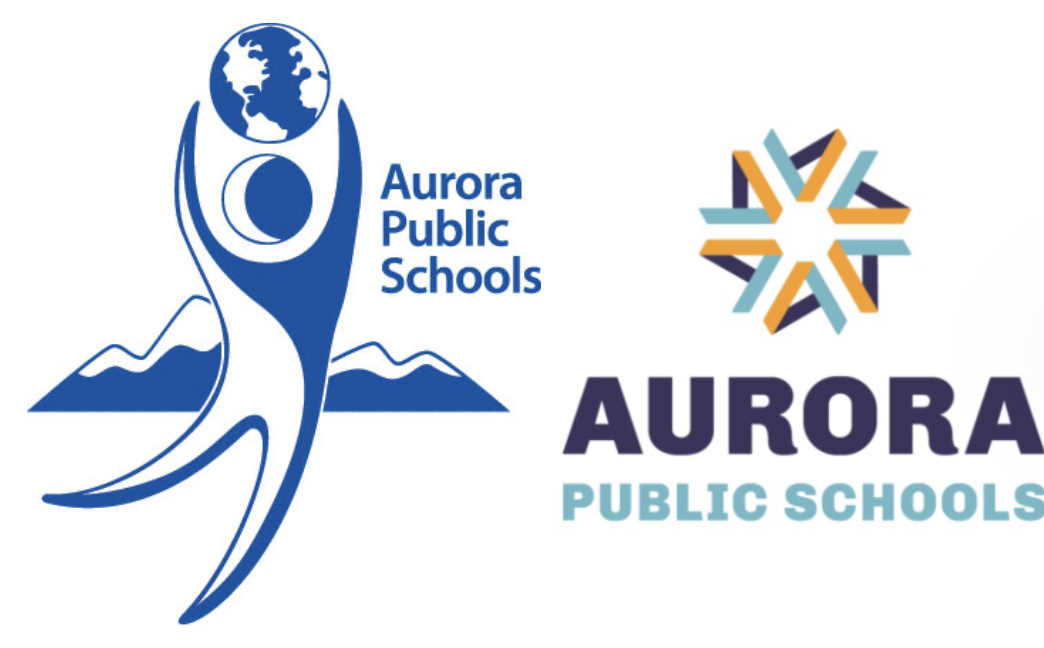 AURORA | Aurora Public Schools will be rolling out a new logo and tagline in the upcoming school year, part of a rebranding effort that it hopes will encourage more families to keep their students in district schools.
There are currently over 8,000 students who live within APS boundaries but choose to attend non-APS schools, Chief Communications Director Patti Moon said during a Tuesday night presentation to the board of education, representing an estimated $108 million revenue loss for the district.
"If we recaptured a percentage of that, that funding would be so critical for students across the district," Moon said.
The district believes that is driven in part by an outdated image of the district's academic track record, which it hopes it can begin to reverse by promoting itself more strongly as it emerges from the pandemic.
The current logo was implemented in 2007 at a time the district was not working hard to promote itself, Moon said. The logo now appears dated and along with appearing similar to the Children's Hospital Colorado logo. Moon said the district has received feedback that it feels "Frankensteined," — there are too many elements in the image trying to represent different things.
The district itself has changed dramatically since 2007, Moon said, when it had chronically low graduation rates and significant achievement gaps. In 2010, the district had a graduation rate of 45.5% and a dropout rate of 6.9%. In 2021, its graduation rate was 76.2% and its dropout rate was 1.6%. The district has also made gains in closing the achievement gap for students of color and lowering discipline rates.
"We are not the district we were in the past," Moon said.
It's unrealistic to expect to get back every student within district boundaries, but if the district was able to get some of them back it would help to stabilize funding, she said.
The district partnered with the company Mission Minded to create a new brand. Last fall, the organization began its work by doing a review of the district website, meeting with the communications team and interviewing a range of community members, including board member (and district parent) Nichelle Ortiz.
The firm discovered that people feel a strong sense of community within APS, which is not always the case in districts of its size. It also found that people viewed the district's diversity as a strength and saw the reputations of the city of Aurora and APS as linked.
Board member Vicki Reinhard, who participated in an all-day session Mission Minded hosted with district leaders in November, said it helped her understand the importance of the district marketing itself.
"It was a learning experience for me because I thought of 'brand' as the logo you put on your notebooks and pencils and such."
In May, the district launched an online survey asking community members to choose between two logos and the taglines "shape your story" and "power your potential." After viewing the results the district has decided to select logo No. 1 and "power your potential."
The design will be finalized over the summer and a two-year phased implementation will begin at the start of the next school year. In board meeting documents the district did not provide an estimated cost for the rebranding, but said that as part of the phased rollout it will try to absorb many of the costs into planned maintenance.
"The first step will be to make updates that align with already planned repairs, repainting, etc. so that there would not be an additional unplanned expense for those items. We anticipate that with a phased two-year rollout, a significant amount of the total estimated cost can be absorbed in operational budgets," according to board documents.
Some of the costs will include removing the current logo from APS' 71 buildings and 350 vehicles. Disposable goods will be used up and then replaced with new items.
Ortiz, who had initially asked a question about the financial cost, said that she supported the rebranding but didn't want it to seem like that was the district's main focus.
"I want us to be able to do this and all the other things," she said.