AURORA | Aurora police on Thursday more than tripled the monetary reward available to any informants able to identify who shot and killed an Aurora teenager nearly seven months ago.
The Aurora Reward Fund is now offering an additional $5,000 to tipsters who are able to relay information related to the shooting death of 17-year-old Xaviyar Sturges in June.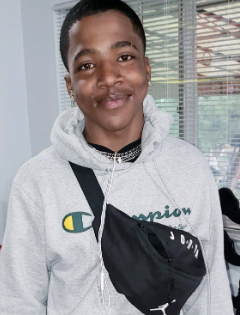 That's in addition to the standing $2,000 reward offered by the Metro Denver Crime Stoppers organization.
Anyone who is able to identify the shooter could be eligible for both rewards, totaling $7,000, according to Aurora police.
Sturges was found with a gunshot wound at Aurora's Rocky Ridge Park shortly after 8:30 p.m. on June 19. He died at a local hospital a short time later.
Sturges would have turned 18 years old this week.
Sturges was shot during a large, unofficial Juneteenth celebration that was not organized by the city. More than 1,000 people attended the event, Aurora police said this summer.
An Aurora native, Sturges was attending Eaglecrest High School at the time of his death, according to an obituary posted by the Pipkin Braswell Funeral Home.
He worked at His and Hers Salon in south Aurora and volunteered for the Aurora-based nonprofit group Compound for Compassion, according to his obituary.
Anyone with potential information related to this shooting is encouraged to call the Metro Denver Crime Stoppers at 720-913-7867. Tipsters can remain anonymous.