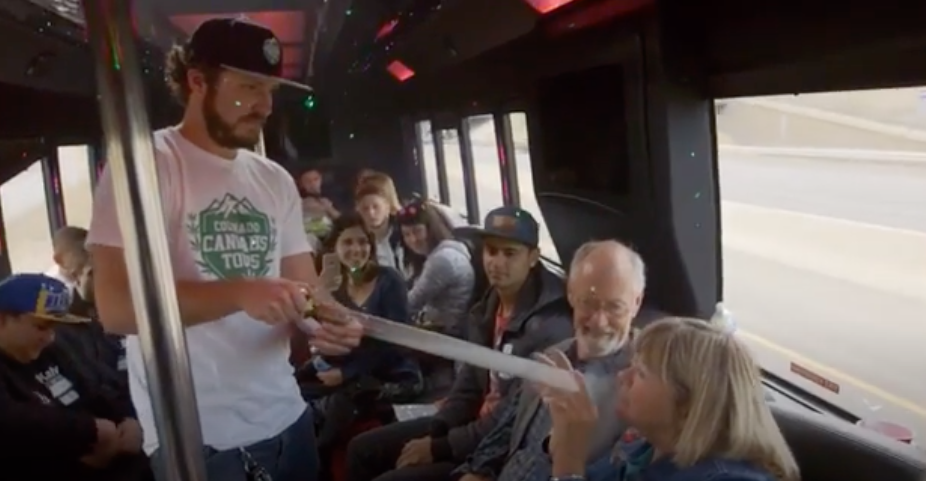 AURORA | You can soon build it and they will come, and smoke it if they want.
Local lawmakers have set in motion the framework that will allow so-called "marijuana hospitality businesses" to set up shop in Aurora. City council members gave initial approval to new zoning measures Monday night that permit the businesses that will host consumption of legal cannabis.
Council members Dave Gruber, Francoise Bergan and Angela Lawson voted against the measure.
The new rules allow for mobile and fixed-location businesses, and patrons will only be allowed to bring products that are packaged and accompanied with proof of purchase from a regulated Colorado retailer. For mobile consumption businesses, such as so-called party buses, vehicles will be required to log routes, limit stops to less than 30 minutes at a time and will be prohibited from stopping outside of schools, hospitals and in-patient substance abuse facilities. 
Michael Eymer, owner of Colorado Cannabis Tours, told a city council committee earlier this year that his vehicles are equipped with airtight dividers and separate ventilation systems to avoid the driver inhaling secondhand smoke. 
Marijuana hospitality businesses are also regulated by a bevy of state rules. 
In Aurora, where the number of retail cannabis stores are capped, staff recommended the city council not include hospitality businesses in the current number of regulated stores. Instead, they recommended no more than 24 hospitality-sales combined business exist in the city. No more than a quarter of the total number of hospitality businesses shall be located in a single ward.
The city has also opted to grant half of licenses for the hospitality businesses to "social equity applicants," which was also a key component to the city's cannabis delivery ordinance passed earlier this year.   
Hours for all consumption businesses will be regulated by the city, open between 8 a.m. and 10 p.m., which corresponds to regulations for retail stores. While existing retail marijuana businesses will be able to apply for the new licenses for consumption, new hospitality businesses will be completely separate from stores. City regulations, via the ordinance, dictate that those new businesses can't sell, transfer, distribute or grow products themselves.
No alcohol will be able to be distributed at any hospitality facility, but fixed-location businesses could offer food if the facilities are separate and isolated.