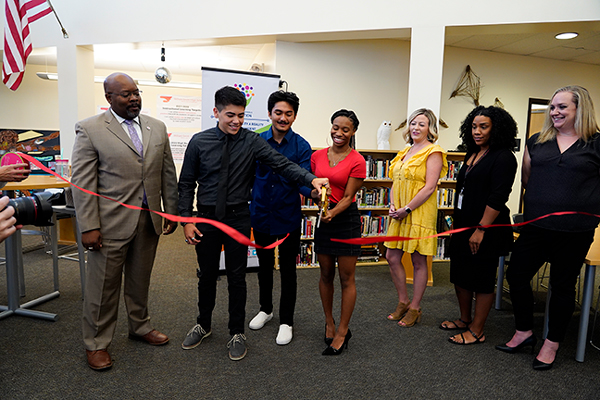 AURORA | Aurora Public Schools opened a new college and career center at William Smith High School, which will provide students at the high school and alternative students from APS Avenues with career and higher education preparedness training.
A ribbon cutting for the center was held Tuesday morning.
The center is a partnership between the high school and the APS Foundation, according to a district news release. The foundation opened the first college and career center at Hinkley High School during the 2014-2015 school year. The centers help students explore their options after graduating high school and work with them to obtain financial aid for higher education.
With the opening of this center, all of APS' high school students now have access to college and career center resources, the release said.
"Throughout my first couple years I wasn't entirely sure what I wanted to do," William Smith senior Joshua Wurtz told an APS spokesperson during the ribbon cutting. "It's comforting to know that I can come to somebody with whatever I need to help set me on the right path."
Wurtz is currently working with an advisor at the center and hopes to join the U.S. Marine Corps.
"It makes me feel like the community really cares about us as students," he said of the center.