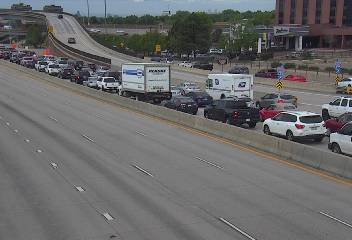 AURORA | One person was critically wounded at about 1 p.m. Wednesday on Parker Road near I-225 after a shooting prompted by a road rage encounter in Aurora.
As of Wednesday afternoon, police were still interviewing two people and witnesses.
"There have been no arrests at this point," said police Agent Matthew Longshore. "We are still piecing together who to call a 'suspect' and a 'victim.'"
Police believe the shooter is an adult white male, who, after some kind of road rage incident near I-225 and Parker Road, drove down Parker Road to Quincy Avenue and called police.
Police said they think that man shot an adult Black male, who also called police immediately.
"He was transported to the hospital with serious injuries and is expected to survive," according to Longshore.
Traffic on southbound Parker Road and northbound I-225 was impacted for hours after the 1 p.m. shooting as police blocked lanes to gather evidence.
"We interviewed a few people on scene who gave us the information about the road rage," Longshore said.
Some witnesses said the incident started when both cars, southbound on I-225, exited onto Parker Road. The incident occurred just south of 225, police said.
"Officers had to shut down the southbound traffic (on Parker Road)  to look for any evidence of the shooting," Longshore said. It was unclear what, if anything, they founds.
Anyone with information about the incident is asked to contact Metro Denver Crime Stoppers  at 720-913-7867.