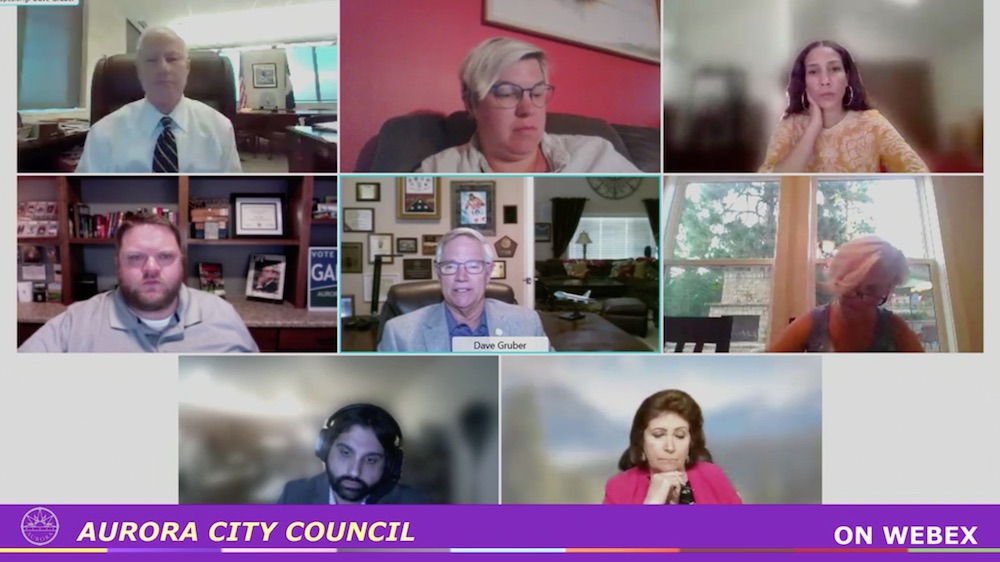 Fellow Aurorans and friends, I am good.  
Thank you all for checking in after I applied for the City Council Ward II vacancy and was the subject of dozens of votes and hours of debate that ended in a stalemate, and not my appointment.
I apologize that this process silenced your voice. Fellow vacancy applicants, thank you for putting yourselves out there to fill this vacancy, and I'm sorry it was time spent in vain.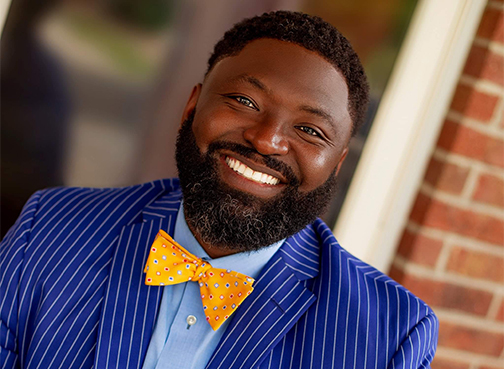 I submitted my application and communicated with each council member. I shared about myself and asked for the opportunity to meet with them to get to know me and learn what I'm about. I want to learn what matters for them in this city.
I wish I could report that Mayor Mike Coffman and council members all provided me with the professional courtesy to meet to make an informed selection for the residents of Aurora and Ward II specifically. 
Councilmembers Angela Lawson, Juan Marcano, Allison Hiltz, Alison Coombs, and Crystal Murillo, thank you for responding to my emails, meeting with me, and for your integrity in this process.  I know the votes you cast were informed by your questions and our discussions about my beliefs, the review of my application, and direct questions where you wanted clarity.  Councilman Curtis Gardner, thank you for being the only Republican on the city council to meet with me.
The last eight weeks have been quite the process.  The community forum was outstanding. Members of Ward II asked questions about Aurora, the candidate's abilities and genuinely wanted to know our approach to serving Aurora.
The interview with the city council wasn't a rewarding experience. The meeting was led by a mayor who refused to address me as Dr. Ross. Many of the questions focused on personal policy projects, the defense of the police department, and very little about Ward II or how the city council could work together to answer the many challenges facing Aurora.
During the interview, I understood that this process was not about Ward II but rather the agenda and beliefs of specific individuals.
I showed up. I gave 100%.  My supporters and I believe I was the most prepared candidate for the forum, interview and the most qualified to step in and serve immediately.  Despite this, my active engagement in Aurora, Councilwoman Nicole Johnston's endorsement, my credentials, and 20 years of community and professional experience, I wasn't given the opportunity to serve my community as a temporary city councilperson. 
What I received was people who disrespected and discounted me through most of this process. My experience was not that of "by the people for the people." It was not meritocracy. It was not democracy and it definitely wasn't the Aurora many of us are fighting to create. I received a clear message that "we" are not interested in seeing "you," hearing from you, or working in collaboration with you.
Maybe it was because another candidate's handwritten application was clearer than my typed application.
Maybe it's because the Republicans chose not to read my application and references, just like they chose not to meet with me or respond to my emails.
Maybe it is because I'm a Black male. 
Maybe it's because they were never going to vote for me in any scenario.
Who knows? I do know it had nothing to do with the people of Ward II or our best interest.   
Aurora, together what we witnessed was posturing for political positioning, dereliction of duty, partisanship, and abuse of the power we have temporarily bestowed on our elected officials.
The voters were ignored as a matter of convenience, and the responsibility to ensure Aurorans have the appropriate representation has been abandoned. 
This process was about flexing power, not purpose. This "nonpartisan" body's focus is all about being partisan. This was about partisan people obsessed with control, afraid of differing views, and, unfortunately, displaying a narrow view and vision for Aurora. 
A council appointment from members who refuse to engage with you and, behind the scenes, label you a "radical socialist" with too many activist friends for their liking (yes, this happened) proved to be intolerable.
But their roadblock is not my barrier. Appointment or not, my service continues because a title doesn't make a leader. Service in the interest of people does.
I intended to join a group of truly nonpartisan community members charged with serving in the community's interest and ensuring equity throughout the entire community. Despite the chaos on this city council, I was hopeful that humanity, rather than power, would be the North Star.
I was wrong.
In over 150 rounds of voting, the question, "How do we get this done?" wasn't answered. At midnight on July 30, 2021, The Aurora City Council set a new precedent of breaking the city charter. It sent the message that rules are only suggestions to be broken when inconvenient. Does this mean that the Charter only applies when it's convenient? Is this the leadership look we want to exhibit?
The challenges and treatment I faced aren't as critical as Aurora's City Council's role modeling criminal behavior.  It is clear our "nonpartisan" council drew a line in the sand and chose to break the law rather than find a way to honor it, the City Charter, the very constitution of Aurora.
The choice was embracing the privilege of a potential fine and no real consequences over serving Aurora. I shudder at the audacity of our elected leaders choosing dereliction of duty instead of service in the community's interest. 
The final decision to break the law and postpone the vote indefinitely was cowardly, selfish, and a display of failed leadership. The city council wasted everyone's time with a mindless voting transaction rather than embracing their responsibility and approaching the vacancy process from a solution-oriented mindset.
While a "No" vote for me is perfectly fine, I would love to know the source of it within this process? 
Listening to people who never took any time to connect with me in any capacity vote against me with such passion and intention was interesting. Doesn't it make you wonder what fueled the endless "no's?" Was it party? Politics? Something about me personally?  Who knows?  But it wasn't the people, because they know nothing about me to share with any constituent. 
This council shouldn't be OK with managing our lives, needs, and resources necessary to thrive like a game of roulette or chess.  The management should come from the will of the people and policies we create. If a policy doesn't work, then change it, but don't disregard it because it doesn't work for you, and then try to hold others accountable to the process next month to jail our under-housed and malnourished neighbors.
This experience is a reminder of how a person in power can leverage privilege to impact a community negatively. A change must come, and we can start at the ballot box this November.
Municipal election turnout is historically low, and we end up with a government that represents the few. Folks, this isn't about me. It's about how we want to be treated, represented and a reminder that we must hold accountable those we empower to serve.
Ryan Ross, PhD, is Associate Vice Chancellor for Student Affairs Equity and Inclusion at Colorado Community College System, and a longtime regional activist. He was nominated to fill a Ward II vacancy on the Aurora City Council last in June.