QUID HAS HEARD that ifyouwanttolearntotalkwayfast, become a political candidate. Seems that TV debate-types trying to prove they have a way to make sense of what politicians work so hard to keep from becoming public have a new tactic: rapid rubbish. As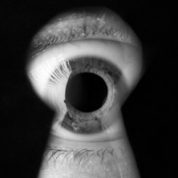 seen on TV this week during a flurry of televised debates, candidates pulled a fast one on moderators. Despite the likes of your favorite TV personality and newspaper obscurity trying to put Republican goobers Walker Stapleton and Democrat Jared Polis into linguistic full-nelsons, they got free. Rather than truly answer questions they've evaded before, they've now learned to speed-speak their talking points until the buzzer or bell rings them off the lectern. Just when you thought this stuff couldn't be any more annoying than it already was, TV perfects it and delivers it into your living room.
AND QUID HAS HEARD that clueless hacks at fishwrappers like this one and others just don't get their role in the election process. Seems that Sentinel, Post and Gazette types endlessly toot their tweeted horns about telling you and yours how to vote this and every year. For those who know better than to wade through the piles of pomposity making up this year's endorsements, this rag and others provide "cheat sheets" with just the anointed. Clearly, journalistas don't read their own hate mail or they'd know a true public service would be a cheat sheet showing how these rags wouldn't vote. Any hack can tell you one of the most common phone calls to the rat's den on the news desk is the wisest guy asking for a rundown of endorsements so he, it's always a he, can darken the opposite circle on his ballot and an editor's day. 
AND THAT'S ALL THE NEWS THAT FITS
Quidnunc, whose name comes from the Latin  "what now," is out and about as often as possible  to bring you news overheard in elevators,  rest rooms and spied  in various e-mail boxes.