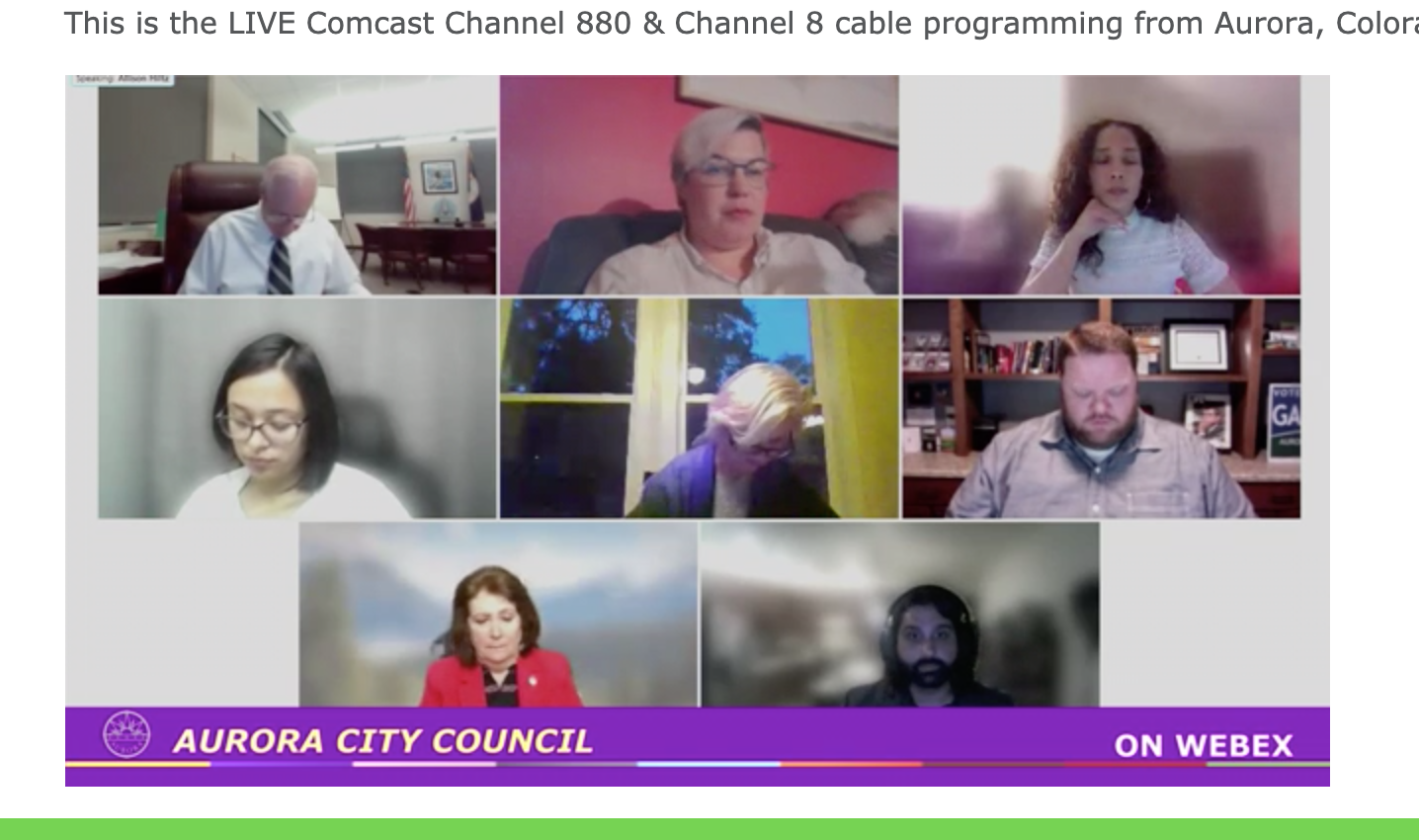 Hopefully, tonight will be the final episode of Aurora City Council's Political Theater of the Absurd.
If you've been following Aurora's frothing inability to replace Ward II Councilperson Nicole Johnston's vacated seat at the dais, which few insomniacs are, the week's long conundrum has finally reached its pinnacle.
Current city council members say the problem is a political schism among the nine remaining city lawmakers and the mayor, who must agree upon Johnston's replacement. They say they can't because the small group is hopelessly divided between two contenders: a Democrat and a Republican.
You can see where this is going.
The city's charter, which is similar to a state or federal constitution, is clear about what happens when a city council seat goes vacant, months before an election. The majority of the remaining council must pick a replacement within 45 days.
Today's the day. City council is slated to meet, again, at 6:30 p.m. to get this over with.
To date, Aurora City Council has met three times trying to do the deed. They've held well over 100 votes, all ending up in a 5-5 tie.
The time spent not pitching the same, unbreakable tie has been spent trying to find a way around it.
So determined are these people to not follow the city's clear and explicit law, that some have now invited legal opinions from outside the city to see if they can get away with it.
Since neither side will move on their choice between the two contenders, they just want to move on and let voters take care of this in November.
Besides being derelict and impossibly stubborn, the city council invites very real trouble by just running out the clock and looking the other way.
If they don't choose a replacement, it's clear, even to those who don't have a law degree, that this city council has violated the city charter. Members don't have to sweat police swooping in and making arrests at 12:01 a.m. Friday. They do, however, have to sweat every single ordinance approved or denied, every resolution and budget measure approved from now until the next election. That's because anyone — and especially someone with an ax to grind against either or every side of this quarrelsome city council — can sue the city to stop official action, pointing out that this city council is in violation of its own charter for not having made the required appointment for Ward II.
Could they win? Maybe. They don't need to. Just by holding important city business up, they win.
The battle has become ridiculous and unnecessary. Either by appointment or at an election, one side of this split city council is going to lose.
Councilman Juan Marcano has accurately pointed out that what the politically right side of the city council is trying to do is force a political shift on the dais, from left to right. Would the left side do the same thing if the opportunity arose? Probably, even though some have assured they would not. 
The honorable thing to do would be to choose the candidate on the left to replace the outgoing candidate from the left, whom voters chose three years ago.
There's a wee lack of honor in politics these days, Aurora included.
Overlooked, even though city officials have mentioned it several times, is a tried and true and perfectly legal solution to deadlocks and ties: coin toss.
If city lawmakers don't like throwing money around, and since when has that ever been the case, then draw straws. Pick a name out of a hat. Play Jenga with bamboo barbecue skewers between their teeth.
But it's time to do what has been accepted practice for breaking election deadlocks for generations: gamble on the winning side instead of the public's fortune by not following the law.
Follow @EditorDavePerry on Twitter and Facebook or reach him at 303-750-7555 or [email protected]