Uncle.
As much as I love Colorado's long and playful winters, I've had enough already.
Not so much the relatively mild cold and intermittent snow. Pile it on. I grew up here. I was the freaky kid on my block that sat under appliance boxes during blizzards because it was fun.
No, the winter that's whipped me is the endless news cycles, partly driven by the jet stream of insanity blowing out of the White House. But near and far, it's nearly impossible to hold up under a maelstrom of "really?" that has been piling up in drifts on my winter-weary desk. Here's some of what's overtaken the space on my desk and in my head.
Those Aurora Police: I can count on one hand how many times in the past few decades Aurora Police had a critical problem — until lately. I've totally lost count how many times in the past few weeks. What was once one of the nation's most respected police departments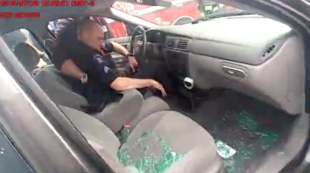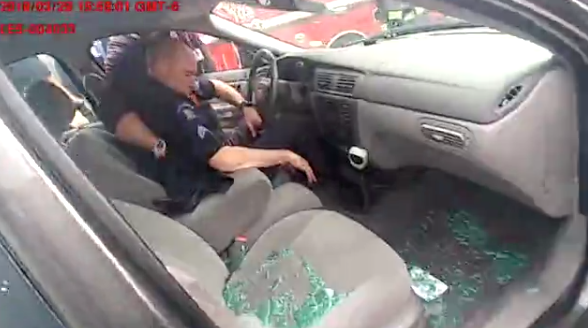 has elicited groans from near and far. The list of officer-involved deaths and shootings looks like a rap sheet. Once famous for practically inventing community oriented policing, Aurora is now known for employing the drunkest cops in the country. Last week, Arapahoe County District Attorney George Brauchler was 'splainin' to the world why a cop caught drunk in his car by a gaggle of fellow cops never did and never will face DUI charges. Brauchler, never demure, didn't disappoint the conspiracy types when he said that if it had been anyone but a cop passed out drunk in a car in the road, they would've been in DUI hell for a long, long time. If you're looking for good news coming out of the PD, it could be that Interim Police Chief Vanessa Wilson has got a road show at least explaining what's supposed to go right when police are policing, before things go wrong. These police controversies are guaranteed to last longer than Aurora snow banks, and they're wearing everyone down.
Vax Uh Nay Shun: Anti-vaxers scare me more than anyone. Even in the midst of a new strain of the corona virus killing people as you read this, there is a faction of people determined to spread deadly disease because they believe Trump-level pseudoscience garbage over the word of people they otherwise allow to dig inside them with scalpels. The anti-vaxers are back this year whining about Colorado's newest version of Take a Shot. Even worse is a measure by Club Measles that would let like-minded medical workers be exempt from mandatory vaccination rules. By all means, allow those people to mark their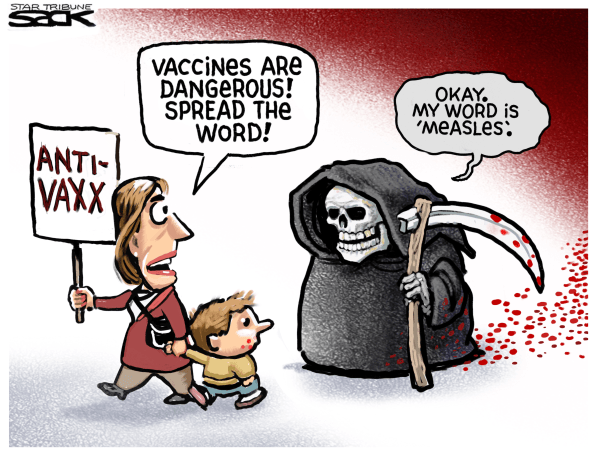 foreheads with a scarlet "X" so those of us who get that science matters can run if they walk into an exam-room. Rather than mandate vaccines for school children like we mean it, anybody can avoid being vaccinated by just doing that, avoiding it. A proposed change in the law would require anti-vaxers to "ask your doctor" and then have him or her sign an EZ exemption form to take to school, along with a possible dose of measles, chicken pox or whooping cough. Too hard? Then just watch a YouTube video illustrating how stupid you have to be to withhold vaccine from a healthy child and, voila, your little viral bundle of joy is off to infect the masses, or get infected themselves. Still too hard for the likes of the mommy of Typhoid Timmy, the whining has begun in earnest. The familiar chime has begun that it's un-American and inhumane to force people to inject their children with anything they don't want to. Nobody's forcing anybody to do anything. If you don't want to accept the best medical science the planet has ever boasted, then, by all means, don't. Stay home. Home school little Patty Petri Dish. Offended by having to protect the herd from Hemlock Hillary at the park, the pool or Wal-Mart? There's a cave in Montana calling your name. It's your choice, and, yes, it's a choice.  Like the glacial snow bank in the eternal winter shadow of my house, human stupidity seems eternal.
Trump Defenders: It's no secret that most Americans think Trump is as awful as the cartoonists and Saturday Night Live make him out to be, even if they think he should be president. No celebrity outside of prison or a novel has ever said and done as many spiteful, malevolent things as has Trump. But the worst part of Trump are his defenders. Not even defense lawyers of the Bhopal Poison Gas Catastrophe had a worse job than trying to manufacture a single solid reason why Trump shouldn't be exiled to a damp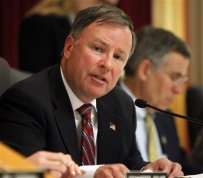 storage unit in Puerto Rico with his wife, children and Kellyanne Conway. But more unsavory than Trump himself are the cloying, sonorous sultans of sycophany, who day in and out sing their master's praises. Just gross. There is but one exception in the entire nation who gets a bye from the wrath of the righteous pointing out that the likes of Mitch McConnell, Cory Gardner and all of Fox News are hypocrisy incarnate: Colorado Springs Congressman Doug Lamborn. While everyone else in the country knows how ridiculous they sound excusing Trump exploits, Lamborn believes it. Several times a day, Lamborn chirps into the interwebs or a local radio station and seriously sings the president's praises. Going back several months, Lamborn has never, ever levied anything but praise on the prez, who's repeatedly said and done things you can't ethically, and can't possibly legally, explain to children. And sadder than the sargasso-filled sea of sycophany that Lamborn sets sail on each and every day, is the fact that Trump apparently doesn't even know he exists. Nothing says longest, saddest winter ever than the invisible yes-man.
Follow @EditorDavePerry on Twitter and Facebook or reach him at 303-750-7555 or [email protected]