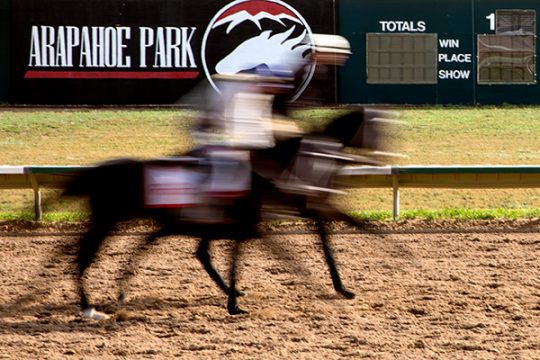 Oh, sure. Diss on Aurora, the oft-kicked cuz of Denver.
WalletHub, a brand known for stellar staff trained in the exquisite finery of all things scientific and esoteric, dumped on Aurora last week, saying it is among the worst American cities to spend a staycation.
Let me point out, this online listing giant of literature is named, "WalletHub." So chic-chic.
Now, let me tell you a little about spending some time in Aurora you won't get from WalletHub or trash-talking people who think they "get" the city by cutting through it along Interstate 225.
Aurora's not just a city, it's thousands of square acres of the whole Earth condensed. One of the most culturally and racially diverse cities in the nation, Aurora is one-stop shopping for some of the best stuff on the planet.
Boring? Maybe if your idea of fun is reading WalletHub lists on your smartphone all day. For those who live to visit a burg that's more like a fabulous cruise on land, maybe Aurora's not your thing. WalletHub-ers claim Honolulu is the best place to stay home.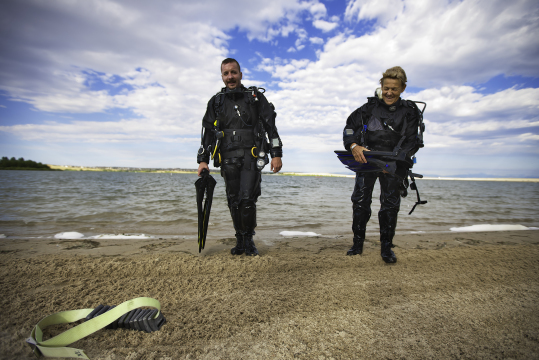 But if you're looking for exotic foods, endless miles of amazing biking trails, checking out F-16s at one of the country's only Space Force bases, lounging down a lazy river at one of the nation's premier destination hotels, maybe a little scuba diving, brewskies at a place that practically invented and perfected the Colorado craft beer scene, camping in the quiet peace of a sedate urban forest, wandering through museums that don't look like every other museum in places WalletHub suggests you stay, paddleboarding until you drop on a warm sandy beach, staring eyeball-to-eyeball with a prairie rattler in a glass box, and then stepping outside the check out the "soddies" where settlers lived in mud houses among Cheyenne tribe wigwams, well, there's more here than WalletHub would have you think.
Wanna bet Aurora's not boring? Place your wager at Arapahoe Park race track, where you can hang inside with the pros or take the whole family out in the stands for serious cheering.
There's horseback riding, sharp-shooting and even model plane blizzards among miles and miles of stunning trails for hiking or biking at the Cherry Creek state park, Aurora's giant playground. There's even more of that at the Aurora reservoir and award-winning fishing at Quincy Reservoir. The Aurora Reservoir boasts beaches and fishing.
And if you're looking for a golf stay-cation, stay no further. Yes, the Colorado Open was held here in Aurora and its lush, rolling hills green heaven at Saddle Rock. Serious about your golf? Try Murphy Creek. Just starting out? Aurora Hills has just the learner holes for you.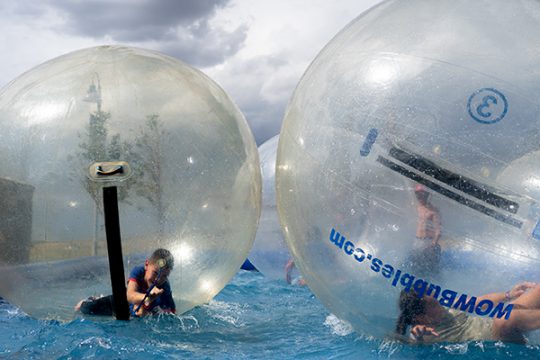 The entire metro region drives out here for some of the best theater in the region. Summer party? The Arapahoe County Fair puts on a week-long show like nobody else this close to civilization.
But besides the big thrills in the region, there's a million little gems. Here are a few I drag people to when they visit or call and say, "you got anything to do?"
1. The mother of all remand bins lives deep inside the King Soopers at Peoria And Parker Road. Looking for an unusual gift to take your house sitter? Something to surprise folks at home? It's on Aisle 15 at King Soopers. I have long been the self-proclaimed king of cheap deals and clearance bins in Colorado. The best place for a bargain is on this stretch of aisle. I've walked away with 25-cent bags of hot-dog buns, imported caviar, for pennies on the dollar, exquisite French enamel cookware, stunning outdoor patio lights, super-cheap batteries, imported olive oils, vinegars and espressos and even giant bouquets of flowers right there on Aisle 15. And if you're looking for a little something special to brag about your finds among friends, there are endless stellar imported cheeses from all over the planet, for just a couple of bucks, in the giant cheese display. I snagged a hefty wheel of fromage La Tur for $4. Grab a six pack of the mixed pack of the best of Dry Dock Brewery on the beer aisle and you're going to make serious friends.
2. Of course you love bread. And the best of all exotic bread shops is on Parker Road near Havana Street at Shahrazad Bakery. There, Iraqi bakers crank out piles of chewy, caramelized flat-bread that will have you turning anything less away for good. Wrap these treats around a little roasted lamb shank or baba ganoush. Epic.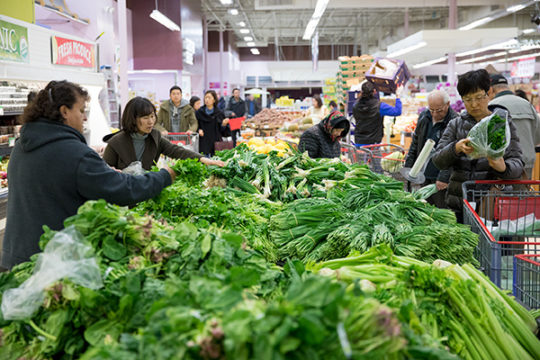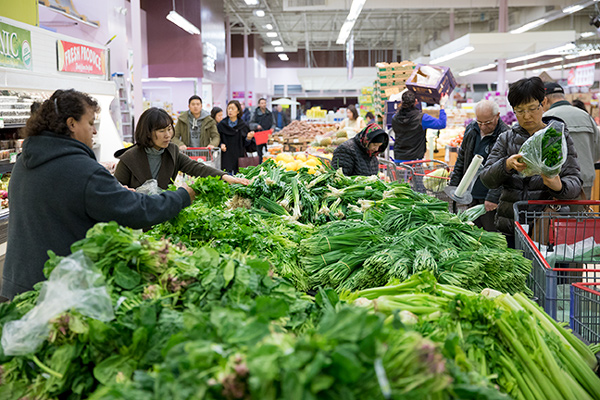 3. Don't miss the Disneyland of grocery stores just around the corner from there. HMart, a place you can gawk and peruse endless cool and amazing foods and home-products from all over Asia, awaits you. Fruits and vegetables that demand your attention will fill your cart even before you make it to the part where no less than 20-30 varieties of fresh fish compete for your attention. Mongers will skin, bone or fillet anything you want, any way you want it.
4. Scoot your boots back to the Stampede for some serious beer drinking and line dancing. The Stampede's massive dance floor is sometimes open for the pros, worth watching all by itself, and there are frequent lessons for low-lander curious types.
5. If exotic food makes you nervous, fear not. You could nearly eat a different burger a day in Aurora from an endless variety of venues. Start with NGL Burgers on South Chambers Road. Sure, have an In-And-Out near the mall so you can tell everyone you've done that. But there's Fatburger, Big Five, Smashburger, Freddy's and all the national favorites for aficionados that cringe at eating anything they can't pronounce. If a vacation is not a vacation unless you've had a chicken-fried steak as big as your head, there's Sam's No. 3, folks. Get it with a chocolate shake. Now you need a night out to celebrate finds like this? All you need to know is Sheabeen's Irish Pub has Smithwicks on tap and great bands on the weekends. Need dessert with that? Get the never-disappointing queso.
6.  Need to work off all those burgers and banh-mi? You can ride for miles, and miles, and, really, miles on a system of car-less bike trails all across Aurora. You can ride from the headwaters of Cherry Creek, into Denver, all the way to Brighton, or Lookout Mountain or the astonishing Water Canyon, Strontia Springs Dam above Chatfield Reservoir. Or, pedal around miles of trails along the Highline Canal. You can ride from Sand Creek in east-central Aurora, all the way north to the confluence of the South Platte River and then beyond, if you need more. Most of the trails are along lush-tree-lined parts of the city with endless places to get on and off for snacks or more.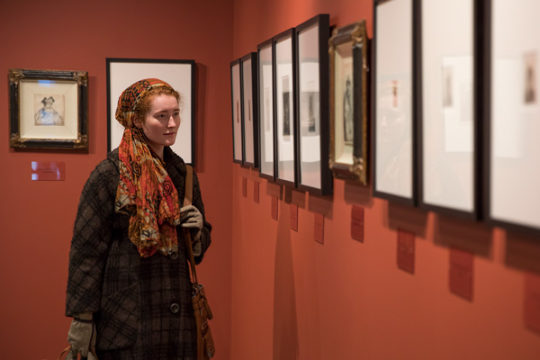 7. Everybody has the stories they tell about favorite oddities from favorite vacations. Staycations are no different. For something way different, check out the weird collection of quirky medical artifacts that go way back, all free for the viewing at Strauss Health Sciences Library on the Anschutz Medical Campus on Colfax and Peoria. A lot more "wow" there than "huh." Nearby in the old Fitzsimons Army Hospital is a room-museum where President Eisenhower stayed for weeks to recover from a heart attack. Painstakingly restored, the museum shows how a hospital suite was turned into the White House of the West in 1955 for weeks. If you're into art deco, don't miss this. Weirder? While the Plains Conservation Museum has endless things to wander around and gawk at, maybe deer, maybe buffalo, they got snakes. The ones outside are pretty shy and you probably won't know about them. Inside, in glass cages, you can get a seriously close-up view with a high-plains rattler. Unforgettable. Amazing is the lovingly restored Colfax trolley car at the Aurora History Museum. Discovered stored in a forgotten barn years ago, it's a cool centerpiece surrounded by changing looks at local history. Not too far is another Aurora peculiarity, a round barn. The structure is part of a larger Old West walk-through museum at the DeLaney Ranch. Museum officials say it appears to be the last round barn in Colorado.
8. Wanna be bad? You don't have to drive far along Colfax between Yosemite and Chambers Road before you'll spy a Mexican food truck boasting breakfast burritos. My favorite? Tacos El Rey De Sel, usually near Chambers Road. ¡Que Birria! On the other side of town, hit up The Donut House on Parker Road. Fresh from the fryer, the old-fashioned glazed cake gems are worth the bike ride you'll need after 3 or 4 of these pastries.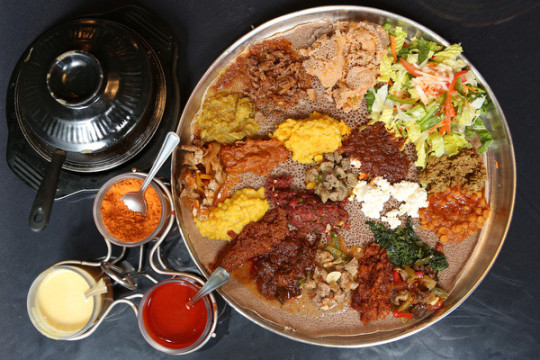 9. You must eat Ethiopian when you're in Aurora. Totally divine dinner and a show. Pick your place, but The Nile on Havana Street is an exotic party all unto itself. Go on the weekend when the entire restaurant is lively entertainment, if they don't have produced live entertainment for everyone. Get a big sampler platter and pile of injera bread that will take you to another part of the world. The doro wot and hard boiled eggs, chased down with an Ethiopian beer? Totally a quick trip to Africa that's just a ways down Havana Street.
10. And cooler than cool? Throw a pot. No, not at someone. Aurora has an amazing pottery center at the Bicentennial Museum in central Aurora. And there are all kinds of "open hours" for "independent study" where you can go in and show what you know, sit at a wheel and make clay that day, or just pretend that you do and essentially play in the stiff mud until someone takes pity on you and helps you with the basics. Too shy to die trying? They have frequent classes for all levels, but walking out with your very own hand-made-by-you coffee mug or, in my case, paper weight, is what good vacation memories are made of. Take my advice. Take a class. Create your own David. 
Follow @EditorDavePerry on Twitter or Facebook or reach him at 303-750-755 or [email protected]