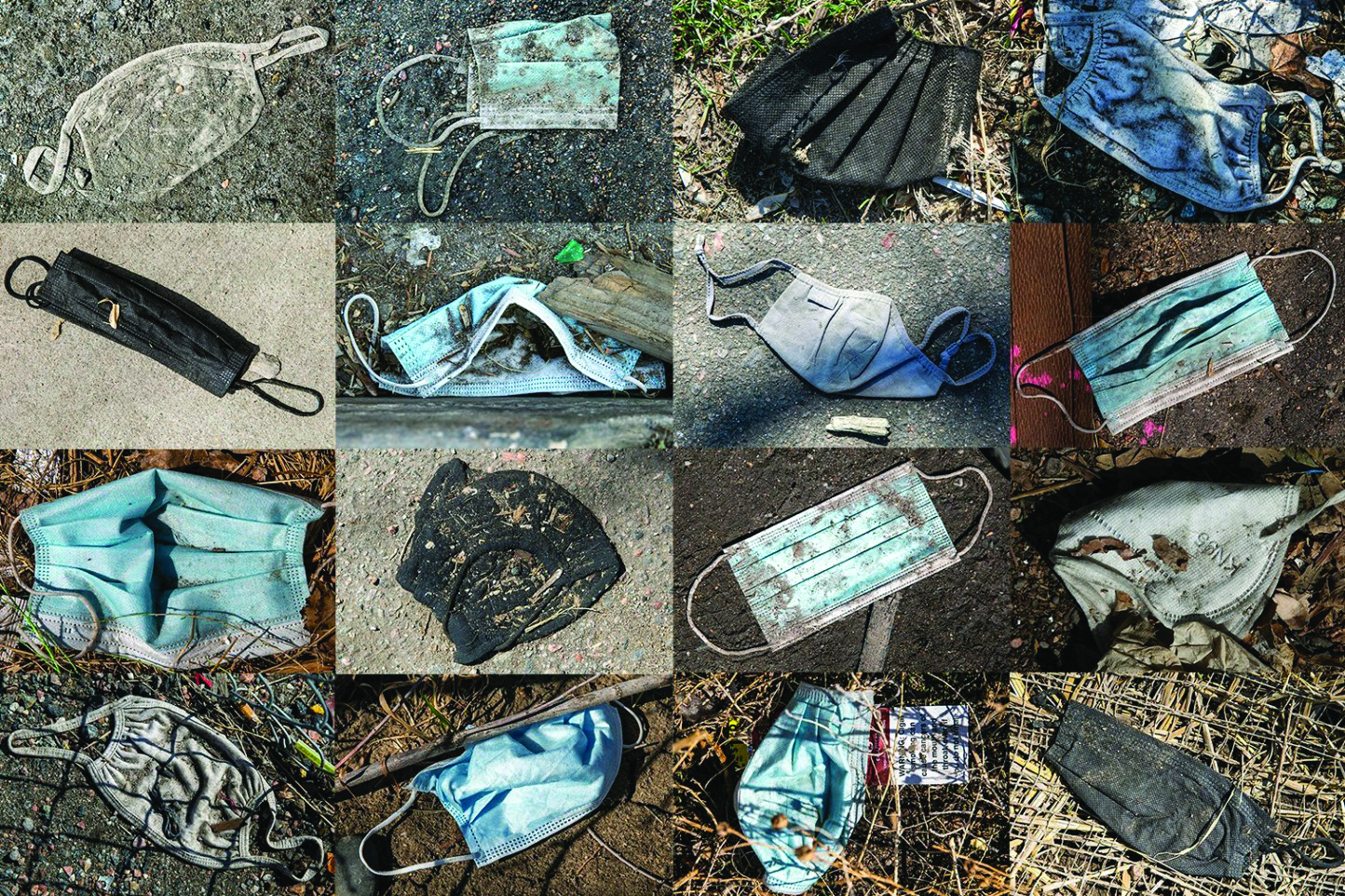 Trudging into the third year of pandemic-monium, I let down my guard and my mask, and I paid the price.
Behaving as if it couldn't happen to me, COVID did.
For those of you who've been where I have the last few weeks, you know how bad this sucks. For you few, you lucky few who haven't succumbed, it sucks every bit as much as you think it does.
With thousands of years of science and medicine alongside and inside of me, COVID has mostly been a blinding inconvenience, but I've had a taste of what a miserable disease it is.
For all you deniers and anti-vaxers out there still pooh-poohing this as hysteria and a conspiracy to steal your freedom or make spoons stick to your head, you're as dumb as a bucket of hair.
I have incredible sympathy for those who caught this crap almost two years ago, thinking they had the worst flu ever, or they died.
My wife is among the early survivors.
Melody fell ill in February 2020 just as the news from the Trump White House about his racist trope,  "The Jina Flu", made it sound that the United States would probably be impacted, despite what Trump had originally said.
My wife is tough as hell, skis cliffs off the ridges like a champ and kicked breast cancer in the ass.
While shaking uncontrollably with fever after being sick for a week, I was shocked that she not just asked but insisted on going to urgent care late one night. Docs there shook their heads when she tested negative for both A and B flu and said it was almost certainly just a bad new strain. Sorry. Go home.
I was even more surprised almost a week later when she was still sick and insisted on going back.
It's the flu, they said again, asking if she suffered from asthma, though, because she sounded kind of wheezy.
No.
She checked every box we now know as telltale COVID. Loss of taste and smell. Ferocious headache and racking fevers, especially at night.
The malady finally passed, but not the memory.
"I've never been that sick," she volunteered to anyone when it became clear COVID-19 was actually here and had been in Colorado weeks before anyone suspected it.
That's when widespread fear of the known and unknown set in.
At the Sentinel, we attended sometimes twice-daily press conferences among state and local officials who simultaneously tried to alarm and reassure a nervous public being duped by a sinister president and an army of complicit trolls.
It was Friday March 6, 2020 when everyone left the newsroom except me. Too dangerous to work together as front-line workers, we separated permanently for more than a year.
That's when everything fun shut down, and all the intensive care units with ventilators filled up. In a desperate attempt to control the spread of a disease that was described as a horrible flu by some and a death sentence to others, everything closed.
I still marvel at the old trolling letters to the editor about how evil mask mandates were, exchanging liberty for liberal dominance. It was as if a huge segment of the population, and apparently most of Douglas County, had been transported from the Dark Ages.
All that really happened.
I had to drive to Fountain, Colorado for one of the first doses of Johnson and Johnson available to front-line workers.
Then my friends started getting sick. Laurence Washington, who laughed and fretted with me through journalism school, started the BlackFlix website and worked in our newsroom as a feature writer, died of COVID-19 at home, alone.
My lifelong pal Artie Gonzales, who was part of our neighborhood tribe, got sick one day while volunteering at the School of Mines. He fell deathly ill and was put on a respirator two days later. He never recovered to remember our wild childhood together again. It was only days before he could have gotten the vaccine.
The weeks, and then months, and vaccine boosters, press conferences, mask mandates and death counts have passed like the blur of lights seen from a spinning ride at a parking-lot amusement park.
So after years of dutifully wearing my mask, working in a ghost ship of a newsroom, connected to my peers by chat rooms, Zoom meetings and Google docs, I jumped at the chance after New Years to join the living and burn some airline miles to go to Kansas City for a weekend of barbecue and blues.
I got all that, and COVID.
It could have been the packed airport, the packed plane, the packed restaurants, the packed bars or any of the other packed places that I should have been wearing a mask, and so should have everyone else.
I'm so vaccinated, that I only knew I had a cough unlike anything I've had before. Not bad. Just weird. Like I drank a few coffee grounds.
That's it.
I chose a course of Paxlovid on the advice of good doctors and good friends who are doctors. Minor side effects and about as close a chance to not having long-COVID as you can get without having to die.
Oh, and the taste. I was among the few, the lucky few, overly sensitive to the bitter taste it causes. It's not unlike licking the underside of your car in winter and then gargling with turned vinegar.
The isolation passed pretty quickly, and so did the cough.
It was eight days later I came down with what felt like the worst head cold of my life. Another swab up the schnoz made it clear it was rebound COVID.
I am among the few, we lucky few, who not only dodged COVID so long I thought I was immune, but who had almost no symptoms when I got it and then fell among the mere 4% who have rebound symptoms and a measurable infection.
The sneezing turned into coughing, which turned into a script for steroids, just in case.
Oral Prednisone is like drinking nine cups of coffee every hour and pretending to sleep.
So far, it doesn't look like I'm going to die. And I'm being damn careful not to pass my bad choices and luck onto someone else.
But I could have avoided all of this, just by wearing a mask or walking into a place filled with wheezing, breathing, laughing, coughing humans huddled together and saying, "oh hell no."
Here's what I've learned. Science is just amazing. It's not an exaggeration to say, it might have saved my life, and it definitely saved the lives who weren't among the 1.1 million Americans who've succumbed to COVID-19.
If you think COVID is gone, it very much hasn't. More than 14,000 Coloradans have died from the disease. And 2,064 reported contracting the virus last week, just like me. They're people just like you, and now just a fragment of those who actually report results to the state, or even get them.
So listen to the scientists who do real science. Ignore the trolls who have a very real hand in the deaths of some of those millions. Get fully vaxxed. And wear a mask where it makes sense.
Having COVID certainly wasn't worth missing the minor hassle of wearing a mask, just like I did without hardly noticing for more than a year.
Follow @EditorDavePerry on Mastadon, Twitter and Facebook or reach him at 303-750-7555 or [email protected]