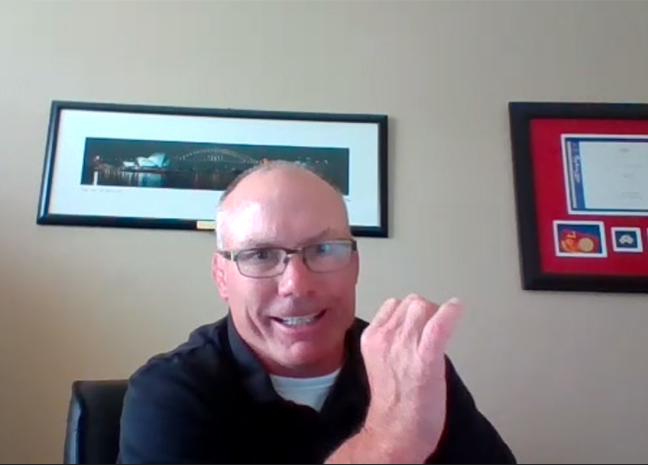 If watching the sausage being cranked out of the State Legislature makes you cringe, stay away from witnessing the Tri-County Board of Health work to protect your life.
Once an obscure arm of regional government that watched for outbreaks of strep throat and bubonic plague, the health department board overseeing the largest regional health agency in Colorado has become ground zero for the hottest and zaniest political battles in the state.
Monday evening, a political bomb went off during a virtual meeting that's sure to set off a regional political war that won't end well for anyone.
If you have a life and are exhausted by trying to live through the pandemic and keep track of it at the same time, you might have missed the center of local controversy over whether kids should be required to wear masks in schools.
Colorado, not unlike other states with relatively sensible governments, has for weeks been embroiled in an eldritch game of political hot potato over who should impose mask mandates for schools. Despite the facts — not opinions nor conjecture — that:
We are in the grips of a pandemic of a highly contagious respiratory virus that is dangerous and lethal

Public schools as normally operated are ideal ways to quickly and efficiently transmit such a virus among students and then back out into homes and the community

Almost half of the kids in schools, those under 12, are legally unable to be vaccinated against the virus

Of those students who are eligible for vaccine, half or less actually are

Every real and trusted expert in education, and even the half-baked ones, agree that children seriously suffer on many levels by closing schools because of the pandemic

Here's the big one: It is indisputable that at-risk, indoor populations can reduce the spread of the virus by 50% to 70% by attentively wearing masks.
Despite all this being clearly laid out for weeks, no agency nor government board wanted to be the one to step up against psychologically inflamed mask opponents and say,"Toughies. We're doing this." Not the Centers for Disease Control. Not Gov. Jared Polis. Not the state health department. Not the Tri-County Health Department. Not the Aurora City Council. And not the commissions for Adams, Arapahoe and Douglas counties.
Until yesterday.
From what looked to be his basement, Tri-County Executive Director Dr. John Douglas forced yet another mask-mandate meeting yesterday among members of the regional health department board. This time, Dr. Douglas was intent on revoking what many in the region see as an ill-conceived option for counties to ignore the Tri-County pandemic mandates. It was a nod to the political crazy business in Douglas County that continues to threaten the three-county co-op.
Douglas painstakingly played the role of the region's Atticus Finch, methodically detailing the facts that bring almost every single body of medical and scientific experts in education, respiratory and pediatric medicine and communicable disease to the same conclusion: Mandate masks for everyone inside a public school building. Now.
Douglas employed patience, persistence, candor and even diplomacy as he made his airtight case for helping the board of health jurors understand that the hot potato stops here.
And yet, there is Douglas County.
As if the Zoom meeting cameras of two members of the board had been hacked by Southpark staffers or a nerdy middle-school prankster, the appointees from Douglas County created an unnerving virtual spectacle.
Even before Dr. Douglas could finish his closing arguments, Dr. Linda Fielding peered into her camera and launched into a feverish rant about how the meeting was illegal. She excitedly charged that there was corruption run amok, caused by some, all, or none of the board or the staff being coerced or coercing decisions leading to the corruption. Those were the coherent parts of Fielding's first tirade.
When it became clear the board had the votes to accept Dr. Douglas' case for mask mandates, Fielding first fumed and then foamed about conspiracies allowing the government make people do things they don't want to do.
Uh, yes.
As Dr. Douglas and others have frequently pointed out, that's the job of the board of health. Don't poke that crazy raccoon out in the middle of the afternoon. Don't serve any more milk shakes until you clean up the milk dispenser also dispensing salmonella. Stuff like that is not bad government. That's good government, and it's the job, spelled out by state law, of the board of health.
Not according to Fielding.
"This is just another batch of bureaucratic overreach," she said with a shaking head, clenched jaw and flailing hands.
It got worse.
Douglas County health board appointee Kevin Bracken has assumed the role of sophomoric number cruncher on the panel. He seemed convinced that if you divide the days between new moons by pi and multiply that by the Douglas County COVID-19 cases among children, you arrive at the fact that the Tri-County Health Board should be taking its Q's from Colorado GOP Congressperson Lauren Boebert and not Dr. Douglas.
After Dr. Douglas patiently and diplomatically explained, again, why a school mask mandate had really little to do with a previous, color-coded alarm-bell system monitoring general pandemic conditions, Bracken clearly had enough of common sense, science and reality and wagged his finger from his Zoom room at the rest of the board, poised to, at long last, make masks mandatory and revoke Douglas County's exemption from the regulation.
"You are punishing kids," Bracken said, becoming increasingly shrill as he insisted that worried adults or ancient grannies at home should be strapping on the masks at the dinner table in a truly scientific and moral response to handling a pandemic. "I am standing up for the children."
And so he did. Or so he thought.
Sorry-not-sorry to be the emissary of bad news, but when it comes to communicable diseases and other ever-present public health threats, your lives are in the hands of these two health board members, contained only by the fact there are about five or six other seemingly cogent members of the board.
No doubt, the Monday Night at the Health Board Fights will feed growing fires on all sides to dismember Tri-County health, allowing everyone to go their own way in their own worlds of science and science fiction.
By a 5-3 vote — another Douglas County board of health appointee was absent on Monday — sanity prevailed in Aurora and all of Adams, Arapahoe and Douglas counties.
This time.
Follow @EditorDavePerry on Twitter and Facebook or reach him at 303-750-7555 or [email protected]