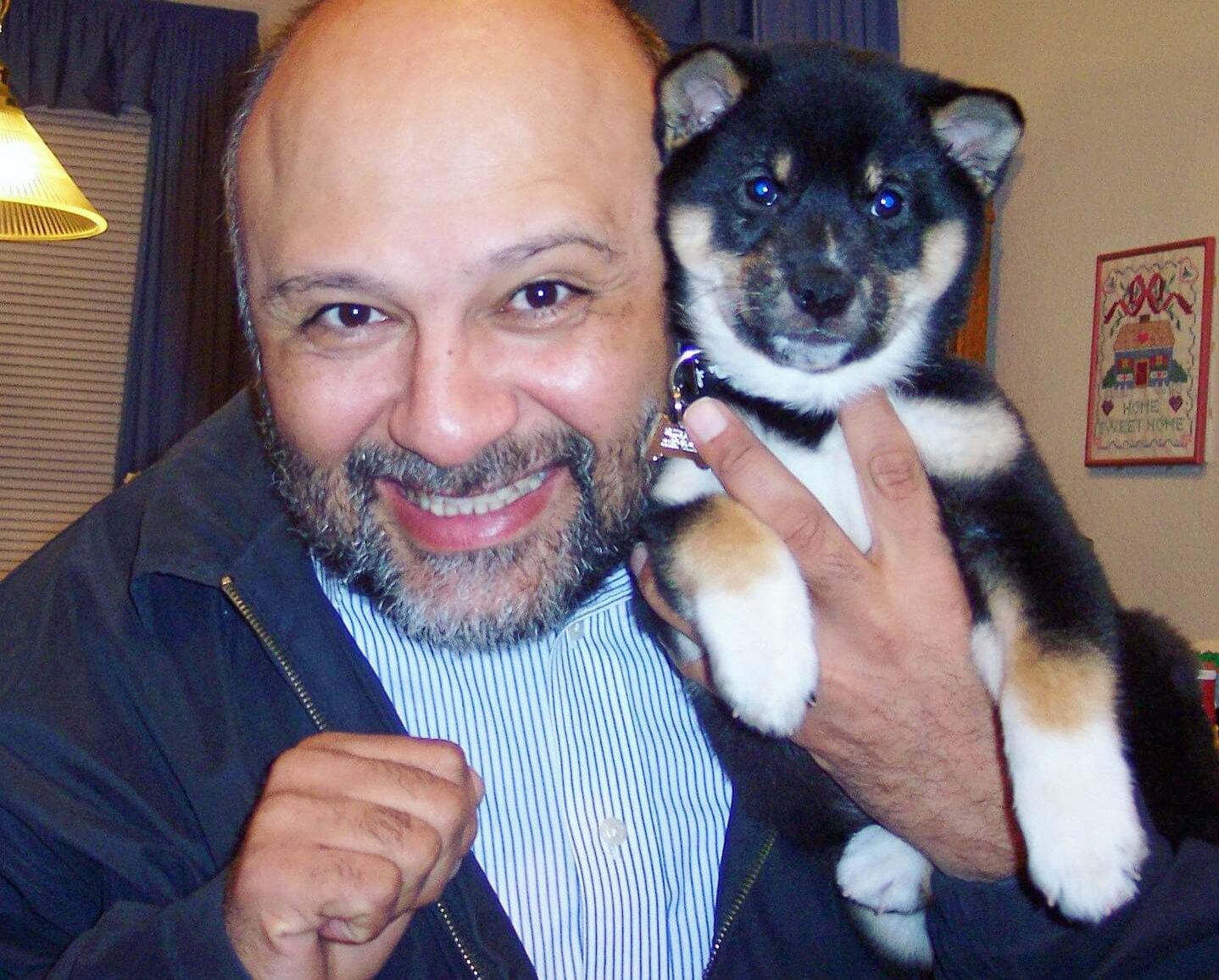 Artie Gonzales was so much more than No. 5,945.
That's Artie's official place in history, having registered No. 5,945 on Feb. 17, 2021 among those in Colorado who've died from COVID-19.
Artie was just 60. He ate right, and he had no unusual health issues. His sister, Loretta, told me, today, "He did everything right."
He worked his Anthem job from home. He always wore a mask. He followed the rules. He had a negative coronavirus test last Thursday.
On Saturday, he felt ill. By Monday, he was on a ventilator in intensive care. His lungs filled with blood clots. As his oxygen level plummeted, his kidneys failed. Then his heart. He died Wednesday afternoon.
Just a few hours before Artie died, I was deep into Gov. Jared Polis' state of the state speech at the Colorado Capitol. Polis somberly nodded to everyone in Colorado who'd lost someone they loved to the pandemic. He offered sympathy to the thousands of Coloradans whose lives have been turned upside down by a virus that can be both docile and deadly.
I immediately thought of Artie, who's condition was tenuous Wednesday morning. The day before, he'd been able to squeeze the hand of a nurse, a promising sign despite his alarming vitals.
I watched across the state House floor as a handful of Republican legislators sat maskless among the others wearing masks. These are the people who've cruelly and dangerously made wearing a mask a political issue. Even in a crowded room, where they sit for hours, they refuse to wear a mask, saying it's their constitutional and god-given right.
If they knew Artie, and how their cavalier tantrum can cost lives just like his, maybe they would mask up.
Artie, honestly, was my brother from another mother. We grew up a few houses apart. From the time we were 4, we spent nearly every day together, playing or at school. Growing up, my mother was ill for years. "Misses G" and Artie's older brothers and sisters, including Loretta, were often mom to my brother and me.
During summers, we lived in an effortless and too-often dangerous world of forts, backyard camping, flying from roofs, railroad brinkmanship and rounds of hide-and-go-seek in the dark that ended when Mrs. G shooed us all home. It was a world of homemade tortillas after school from the drawer under the stove. We thrived in a world of endless dares and wild boy hyperbole in the rafters of Gonzales' garage.
Artie's laugh was infectious, heartfelt and soothing. Sometimes, his boyish temper and mirth were nearly simultaneous.
Mrs. G, also our Cub Scout Den leader, one time scored Cessna rides for our troop. All from working class families, none of us had ever seen a plane. We both sat grinning in the back of the cockpit as the lift-off pushed us deep into the seat and swung us around, free of the earth. Mrs. G smiled back at us from the front, the same smile Artie always wore.
Over long summers, we fell on each other at the ice rink. We stormed home from each other's houses in fits over ignored game rules or dismissed dares.
One day, at the end of Mrs. G's driveway hedge of peppery four o'clocks, a round of jumping our Stingrays off homemade ramps went south. Another boy our age on the block was infuriated when we callously laughed at a failed stunt that left him near tears with a bloody elbow. Artie laughed the hardest and instantly caught the boy's wrath. It escalated fast and the 10-year-old-boy insults began to fly. I moved in when it started getting physical. The boy backhanded me and I roiled, yelling for everyone to just knock it off. Mrs. G, magically never far, opened the front door and gave her first warning. Normally, this was always, always heeded.
The boy threw a racial slur at Artie, who visibly recoiled. I instinctively threw my right hand around the boy's neck and dropped him to the street, and I squeezed. Within seconds, I felt myself being dragged from his crimson neck and face.
"Go home right now," Mrs. G barked at me. Artie, me, my brother and the other kids stared at her wide-eyed. She'd heard what he'd called Artie, and she made it clear she was as angry at me for violently defending him as she was at the boy for his racist slur.
In that instant, she taught us righteousness and tolerance, and to keep our damn hands to ourselves.
We had years more to learn to drive, to love and to ditch classes in college.
He grew up to become a favorite brother and uncle, always, always there for everyone. He loved fishing for the puny things he'd catch. He adored big, furry dogs, and they adored him. He was a gentle man. 
Although he was a model pandemic citizen, his family thinks he probably contracted the coronavirus working at a part-time gig he loved at the Colorado School of Mines in Golden. The kids were back. So was the opportunity.
"That's who he was," Loretta said.
He was an unlikely victim, like so many others among the 5,944 people in Colorado fell by the virus.
None of them were just numbers, although that's what most of us see in the pandemic. Rates of infection. Rates of hospitalization. Rates of death.
The pandemic isn't about numbers, or politics, or the god-given, constitutional right to eat or shop anywhere, free from distancing and masking. 
"The minute he passed, a tear went down his cheek," Loretta said, recalling what a nurse had told her. "I think that was him saying goodbye."
Part of the cruelty of the pandemic is, she and her family never got that chance.
The pandemic is about protecting people like Artie. It's about people like me, who didn't get to tell him, "Thanks, Artie."
Follow @EditorDavePerry on Twitter and Facebook, or reach him at 303-886-5213 or [email protected]