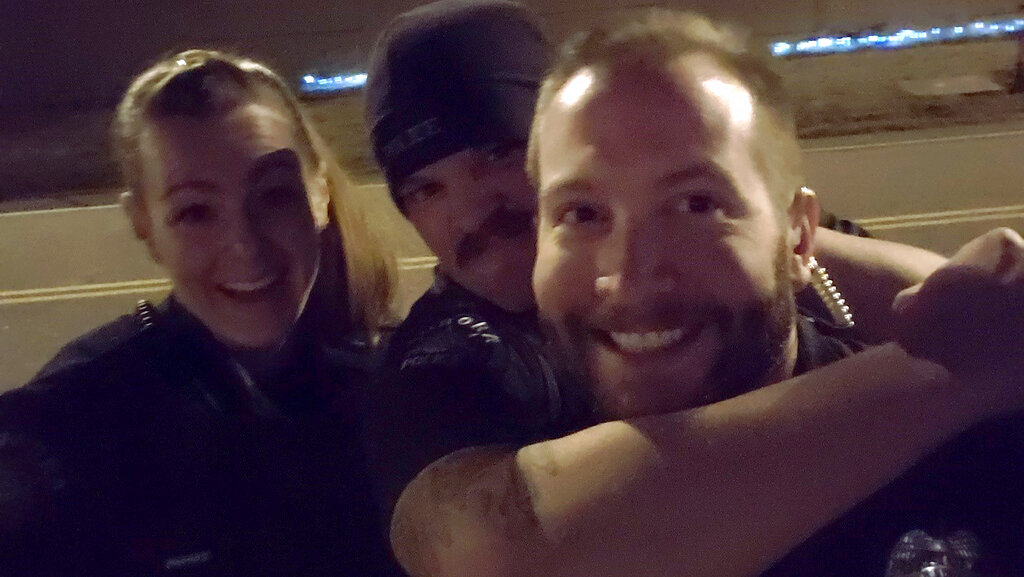 EDITOR: I am writing to Aurora Civil Service Commission members to express my concerns as they deliberate the reinstatement of the officers who were involved in the death of Elijah McClain.
According to the Sentinel, "Officers Erica Marrero, Kyle Dittrich and Jason Rosenblatt asked city officials to bar the public from listening to their hearings this week before the city's civil service commissioners in the coming weeks.  Dittrich, Marrero and Rosenblatt are all appealing Police Chief Vanessa Wilson's decision to fire them earlier this summer after the group was implicated in a photo scandal mocking the death of" McClain.
There was a clear lack of professionalism on the part of these officers, as stated by Police Chief Metz at the time, but I believe also a lack of judgment and empathy.
As commissioners pursue the objective as stated in the Mission Statement of the Commission, "To support a common goal of City Council and Civil Service Commission to provide a safe community for the citizens of Aurora",  I  urge commissioners to consider Elijah's words and decide whether Elijah's safety was assured and whether their decision will afford that safety to Aurora residents in the future.
His words were: "…can't breathe. I have my ID right here. My name is Elijah McClain. That's my house. I was just going home. I'm an introvert. I'm just different. That's all. I'm so sorry. I have no gun. I don't do that stuff. I don't do any fighting. Why are you attacking me? I don't even kill flies! I don't eat meat! But I don't judge people, I don't judge people who do eat meat. Forgive me. All I was trying to do was become better. I will do it. I will do anything. Sacrifice my identity, I'll do it. You all are phenomenal. You are beautiful and I love you. Try to forgive me. I'm a mood Gemini. I'm sorry. I'm so sorry. Ow, that really hurt! You are all very strong. Teamwork makes the dream work. Oh, I'm sorry, I wasn't trying to do that. I just can't breathe correctly."
I believe these words alone should have caused the officers to be reasonable and to understand that they were not dealing with a violent individual — and in addition, the call to the scene was not related to any offense — nothing except a person with headphones walking down the street "acting strangely".    A call such as that should have from the beginning assumed innocence and a caring approach and not the approach by multiple officers in an offensive manner.
Elijah's death was tragic beyond any words. The above issues should be enough to create reticence on the part of this commission to reinstate these officers. However, in addition, these officers callously either recreated or failed to respond with outrage and reporting to that reenactment of this killing.  That should immediately and with certainty halt any further deliberation about reinstatement.   That act of mocking demands that you make your decision based on your Mission and objective of "providing a safe community for the citizens of Aurora."  Clearly Aurora's citizens would not be safe when officers mock their deaths.
I do not know whether these individuals are remorseful at this point. I would certainly hope so, but I do not think that remorse or lack thereof should affect your deliberations.  Should sentencing result at any point as a result of these actions, remorse should certainly be a factor to the extent that any case would require.  But this isn't a sentencing. This is a decision of whether to put the fate of the citizens of Aurora back into these people's hands.
There is a justifiable lack of confidence, especially as it relates to people of color, in the police department in Aurora. Reinstatement of these officers would do nothing but exacerbate and confirm that lack of confidence.
I urge commissioners to exercise the judgment and professionalism that was absent for Elijah and to fulfill your mission of "supporting a common goal of City Council and the Civil Service Commission to provide a safe community for the citizens of Aurora" and deny reinstatement of these officers.
— Jan Wilson, 40 year resident of Aurora via [email protected]