Have you ever heard the saying 'There's no such thing as a missed opportunity, if you don't take it, someone else will'? That has never been more true for Aurora than it is today. With the recent implementation of qualified Opportunity zones, it's important to understand that not all Opportunity Zones have the same advantages.
Aurora's are the real deal. Colorado has 126 federally designated Qualified Opportunity Zones and Aurora has 3 of significance within its jurisdiction. The Opportunity Zone program encourages long-term investment in economically distressed communities. It provides favorable tax treatment for individuals and investors that place capital gains into a range of investments.  Businesses, affordable housing, schools, and job training programs that locate within the designated zones are eligible.
Our Opportunity Zones are better than most as they are all in a position to immediately dovetail with neighboring economic growth and attract real investment needed to create good jobs and grow businesses. In turn, it can lift our distressed communities up in truly meaningful ways.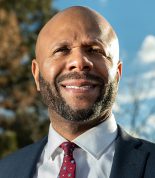 The opportunity zones on and around the Fitzsimons Redevelopment, south of DIA in the emerging aerotropolis, and south of Aurora city center, each are very attractive. The ongoing work, investment, and growth happening along their borders are key.  Although these zones are not the panacea to every ill that struggling communities endure, they create a unique environment to bring the private sector, community, and local government together to partner for positive impact.
The U.S Treasury department estimates that hundreds of billions of dollars in capital gains will likely flow into distressed, low-income regions across the country. Imagine the possibilities if that potential is unleashed. We could see projects ranging from an allied health jobs training center across from Fitzsimons utilizing public/private partnerships, a digital arts museum in the arts district, even class A office/co-working space near DIA airport on Aurora land. These can become a reality if we seize it.
Aurora's larger success in these areas will likely happen with a strategic effort by local businesses, community, and government to implement a plan for each zone. Each unique plan must highlight both the vision and business friendly processes that make good projects into great investments These plans should be shaped by community, business, and governmental stakeholders with full transparency. And, we must act swiftly to seize these great opportunities as the window for action is closing quickly. The more time passes, the tax treatment eligibility wanes. Without congressional extensions that window for Aurora could start closing as early as December 31, 2019.
This opportunity for Aurora and the urgency to act are real. Aurora's mayor, city council, and city team can lead in bringing these stakeholders together and it must happen now. Our distressed communities deserve the city's help and the investment community will expect no less. Aurora can strengthen opportunity and create pathways to upward mobility for our people and communities with this new tool. Let's not miss the opportunity because Aurora is fortunate to have among the best in the country.
——
Ryan Frazier is a small business owner of a management consulting firm, co-founder of High Point Academy school, and a former at-large Aurora city councilman.