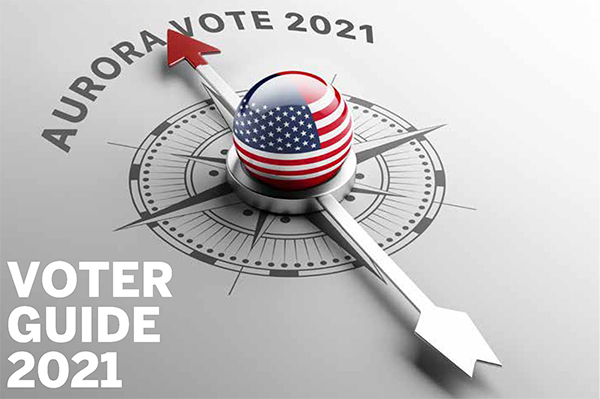 While many proponents of Proposition 119 have a laudable goal in mind, helping struggling students catchup, the so-called LEAP measure is the wrong way to help Colorado schools and families close the so-called achievement gap.
We agree that few things are as important in Colorado right now as is elevating the educational performance of all students and especially students whose annual assessments are regularly surpassed by wealthier and white students. 
Closing the "achievement gap" has been the lost Holy Grail for local school districts for generations now.
Despite appealing promises, Prop 119, dubbed the Learning Enrichment and Academic Progress program, won't make that happen for the millions of children who need to boost their academic performance and finish school successfully. The proposal would hike recreational marijuana taxes by a whopping 5%, raising about $90 million in just the first year.

Both Aurora school districts, Denver Public Schools, northern metro school districts and Jefferson County Public schools have reported dismal student performance summaries this year, made worse by disruptions caused by the pandemic.
It isn't that all students — and especially students from poorer households — wouldn't benefit from individual academic enrichment and attention, it's just that Prop 119 would diminish the place where students need to get it: school.
There's no doubt that the more money spent on public education, the better the results. Money raised from this proposal, however, or any program, would be far better spent inside school districts, already working with lagging students every single day.
Of course Aurora Public Schools or Cherry Creek schools or Denver schools would enthusiastically offer individualized enrichment for struggling students, and they would even be happy to pay staff teachers extra money to provide those services after school.
But the standards, vetting, recruitment details and accountability for programs like these already exists in the Colorado Department of Education.
Prop 119 creates a shadow state education department, complete with its own competing school board. And there's little doubt dual departments of education would create yet another place for polarizing politics at a time when those issues are already dragging education into the muck.
Proponents support the program because students from financially struggling families would be first in line for "vouchers" for enrichment programs, until the money runs out. It's a tempting prospect. While proponents of Prop 119 sell the program with all the verve of a radio pitch as an easy way to "accelerate your child's learning one year in just one month," the proposal overlooks, however,  the underlying issues surrounding the state's pervasive achievement gap.
Research has long pointed out that it's more often the struggles of growing up poor that affect learning outcomes. The lack of quality child care, home-alone kids, exhausted parents working multiple jobs, frequent moves, the lack of transportation, and, now, less access to learning technology, heavily affect a child's ability to succeed in school. Aurora Public Schools teachers have found that even making winter coats available to children can reduce truancy, an easy fix to bring up student grades.
Colorado could help "close the achievement gap" for far more students by investing these dollars into the school districts that desperately want and need these resources for children — immediately.
There's no need for parents to research which edu-business to choose in what will immediately become a booming for-profit industry if this measure passes, better funded public schools can move the achievement needle now.
Your child's teachers already know your student's strengths and weaknesses. If they had the resources, they would already be addressing the problems — as long as the lack of enrichment is the answer. A weekly trip to the for-profit math enrichment center isn't going to cut it for the vast majority of students who are seriously behind. Better funded schools can.
If the problem is the lack of a warm coat or shoes, no breakfast or lunch, no childcare for younger siblings or no way to get to school, these hundreds of millions of dollars could go a long way in helping solve the known myriad obstacles that hold back thousands of children across the metroplex.
Not only do public schools need greater support, the last thing they need is a competing program that would ultimately draw resources from the schools that really are the answer here. Vote no on Prop 119.